While my winter break consisted of plates upon plates of delicious food, the most mouth-watering meal that I experienced wasn't something that I ate — it was something that I read.
John Green's "A Fault in Our Stars" has been on the New York Times best seller list for 52 consecutive weeks, but I just read it for the first time over the holidays. The novel in and of itself is one that I think everybody should read because it changed my perspective on life.
Aside from that, my favorite part of the book is when the main characters enjoy a five-course meal in Amsterdam. It made my mouth water so much when I read it, that I decided to create a meal inspired by two of the courses: Belgian white asparagus with a lavender infusion and green garlic gnocchi with red mustard leaves.
Now I, and I assume most of you, do not have enough time or money to copy those dishes exactly. So I simplified the ideas and made steamed green asparagus in olive oil and Herbes de Provence and potato gnocchi in garlic butter sauce. While Herbes de Provence is ideal for mimicking the recipe in the book because it contains lavender, you can substitute it with dried thyme instead.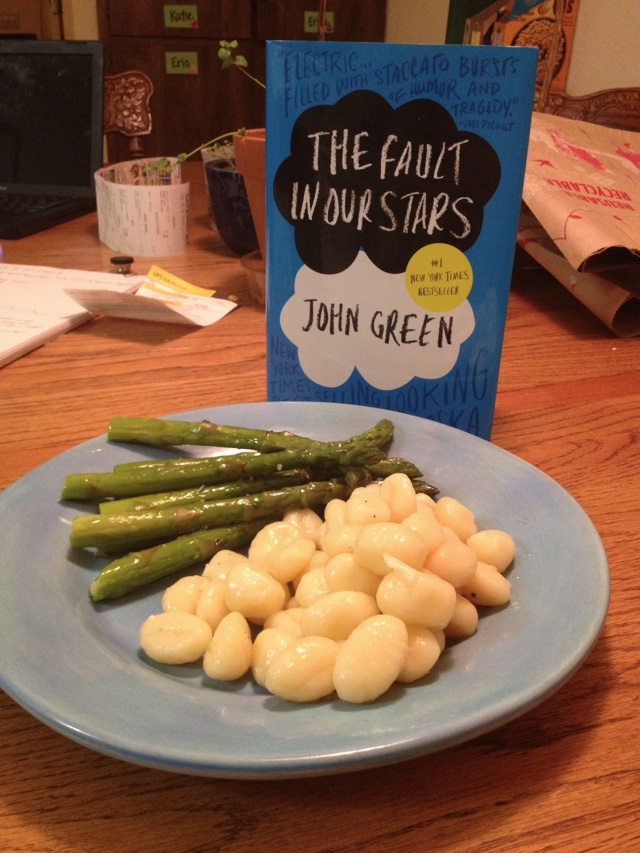 Ingredients
½ bunch green asparagus
1 tbsp. extra virgin olive oil
½ tbsp. Herbes de Provence
1 package store-bought gnocchi
1 clove garlic, chopped
2 tbsp. butter
black pepper
Serves 1
Prep time: 5 minutes
Cook time: 20 minutes
For the asparagus:
Rinse asparagus and break off ends.
Fill a skillet with about ½ inch of water, add salt and bring to a boil.
Place asparagus in skillet, cover, reduce to medium heat and steam for 3 minutes.
Drain asparagus. Add olive oil and herbs to the skillet, toss in asparagus and cover. Set aside.
For the gnocchi:
Boil water in a saucepan. While water is boiling, peel and chop garlic.
Add gnocchi to water and cook until they rise to the top, or for about 3 minutes.
Drain gnocchi and add garlic, butter and a pinch of pepper to saucepan. Simmer over low heat until butter melts.
Toss gnocchi in with butter sauce. Serve on plate with asparagus and enjoy being transported to the fictional world of "A Fault in Our Stars."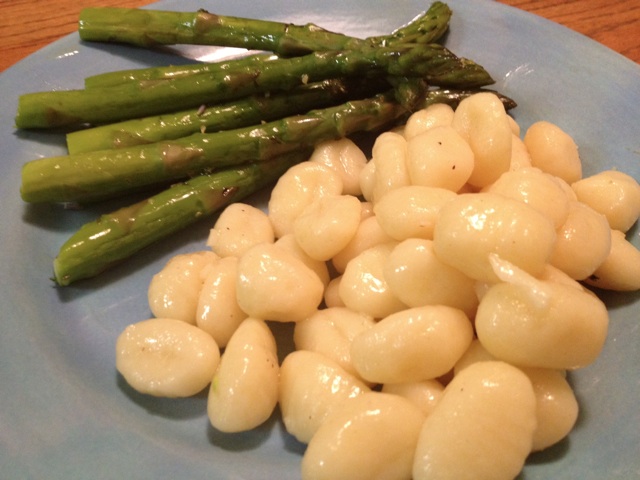 KATIE MORRIS looks forward to bringing you tasty, easy recipes every week that work with the typical college student's time and budget. Contact her at kemorris@ucdavis.edu.