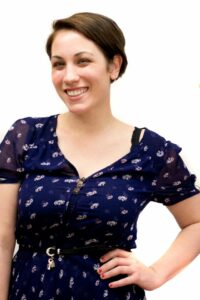 There is a time and a place for protest on the UC Davis campus. Or so it seems, as from January to August there is nary a picket sign in sight.
But this past Saturday was Decision Day, when hundreds of potential students walked around campus to decide if UC Davis is the place for them. Decision Day is the single most perfect and underutilized opportunity for student activism in Spring Quarter, and it passed.
UC Davis very well may be the best choice for these up-and-coming tuition payers, but such a decision would be incomplete without information on the many problems with attending UC Davis. To name a few: Students fees are still going up. The quality of education is still going down. And the administration works for corporations, not students.
Though shouting such things at prospective Aggies is not the most eloquent form of communication, UC Davis tour guides were eager to dismiss my personal protest, sometimes going as far as mocking the idea of police brutality.
In response to my message that "UC Davis pepper sprayed students," a student tour guide responded, "You wouldn't do that if you really cared about students."
Well, I care about students, and that's why I think it is important that they (you) are exposed to more than just the Disney Channel infomercial given on the campus tour.
Protest and resistance are just as much of the decision process as ARC walk-abouts and faculty panels. By failing to protest Decision Day, the presently enrolled UC Davis student body failed to inform incoming freshmen of what UC Davis is really like.
To make up for it, I've compiled a handy guide for what will now be known as "reconsideration day." I'd like to direct you to a few of our campus amenities:
1. Police brutality. On Nov. 18, 2011, UC Davis Campus Police officers pepper sprayed non-violent student protesters who were occupying the Quad, due to the administration's "health and safety concerns." Investigations were launched, and the campus has focused the last year on "reforming" policies. But give it another year and another big protest and it could be you going to the hospital to treat burns.
2. Student debt. Undergraduate resident tuition and fees for 2012-13 cost $15,258. For my freshman year in 2009-10, tuition and fees were $10,989.95. To put it in perspective, 2002-03 tution was $4,764.50 annually. This includes costs like the opt-out student health insurance, but even those fees are steeply increasing. So while there may have been a freeze on tuition for this school year, you can bet an education at UC Davis — or any University of California — isn't going to get any cheaper.
3. Conflicts of interest. Members of the UC Regents — the people responsible for tuition hikes across the UC system — have ties to non-academic corporations such as Paramount Pictures and Harrah's Entertainment.
According to a Sacramento News and Review article, Regent Richard C. Blum is the most egregious of offenders investing public UC money (your money) in his private investments. Not to mention, UCSF Chancellor Susan Desmond-Hellmann recently joined Facebook's board of directors. I can't wait to see how this connection is exploited.
4. Land. In 2011, UC Davis Student Housing closed the historical housing in Baggins End, claiming the sustainable living community was structurally unsound — despite being safely inhabited since 1972. The Domes were resurrected thanks to community and faculty support, and are currently being managed by the city-based Solar Community Housing Association.
A school year of residency in a two-person dome costs $3,555 a person, which seems enough of a motivation for closure when a spot in a two-person dorm room (with the cheapest dining option) costs $12,370.68. Perhaps Student Housing wasn't trying to minimize repair costs, but opportunity cost.
5. Surprises. Students choosing UC Davis for a specific major or sports team had better find a backup. In spring 2010, four student sports were cut, and students who came to study avian science or nature and culture found discontinued majors. Students in textiles and clothing were forced to justify their education. Cuts across the board have given us fewer options at a greater expense, often without our knowledge or input.
If you still truly believe that informing students will harm them, then I urge you to reconsider your academic goals. Clearly UC Davis has not taught you to value critical thinking. The registrar owes you a refund.

BECKY PETERSON is The California Aggie opinion editor. She can be reached at opinion@theaggie.org.