Do you have a sweet tooth and want a new, fun place to hang out with your friends?
 Rick's Dessert Diner in midtown Sacramento is a retro, 50s-themed diner that serves homemade cakes, tortes, cheesecakes, pies, tarts and pastries. There are over 285 items total on the menu, so there's no way you can ever get bored.
 Walking into Rick's is like being transported back in time 60 years— the floor is black and white checkerboard tile, the walls and booths are light pink and teal, there are Warhol-esque paintings of Marilyn Monroe and James Dean and jukeboxes sit atop the tables throughout the diner. The most spectacular thing to view, however, is the cases of beautifully-crafted desserts — tall cakes, cream pies, éclairs and fruit tarts are just some of the items that adorn the shelves.
 It's almost impossible to pick out which desserts stand out because they are all — at least the ones I've managed to sample in the past few years — so delicious.
 The Chocolate Ganache Mousse Tart ($6.25), which features chocolate ganache and Kahlua chocolate mousse, and the Mocha Torte ($6.25) — buttermilk cake filled with chocolate espresso and mocha buttercream — are two rich items for chocoholics or coffee-lovers. The White Chocolate Strawberry Lemon Cake ($5.95) is a moist white chocolate-flavored cake with layers of strawberry, lemon curd and white chocolate buttercream and is a somewhat lighter, but just as heavenly, option. For those who aren't big cake enthusiasts, the cream puffs ($4.95) are tasty morsels that don't go overboard on the sweetness. Everything but the pastries is ordered by the slice.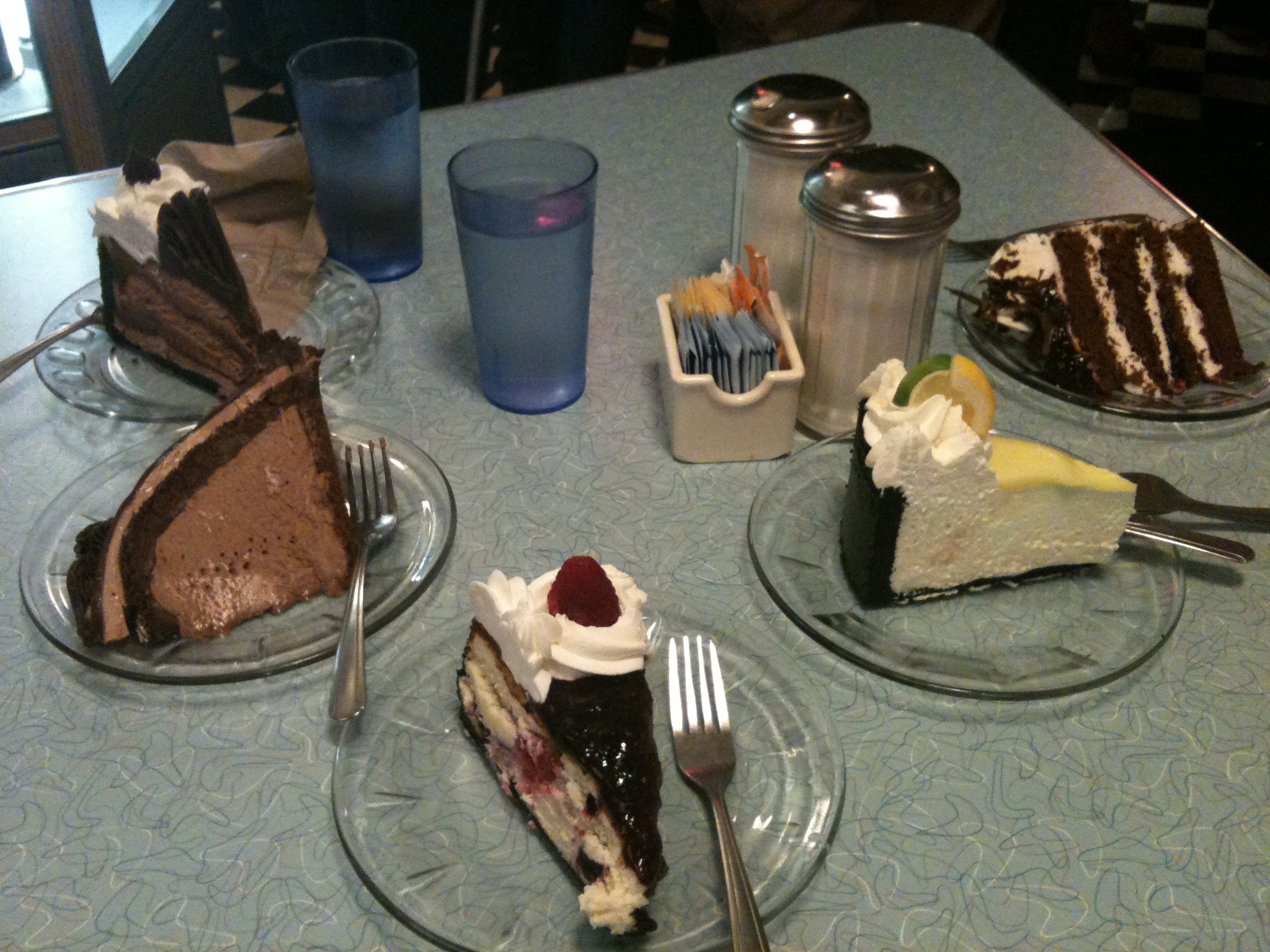 This diner delivers strongly both with a fun experience and delectable dessert choices, and the staff is incredibly friendly and gives customers as much time as needed to decide. The portions are generous and, if you go with a group of friends and everyone orders something different, you can all sample each other's.
 Also, it hasn't been proven, but I'm pretty sure that the desserts taste at least ten times better when you go with friends as a post-finals treat.
For your GPS:
Rick's Dessert Diner
2322 K Street
Sacramento, CA 95816