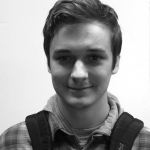 With the rise of renewable energy sources, the question of whether or not to invest is becoming necessary. The initial idea one must consider when thinking about investment within a renewable energy is the risk versus the return. This column will address the potential pros and cons of investing in the renewable energy industry, and give an overview of renewable energy investments in the past. Generally, renewable energy sources are not the best investment for a company (but still a positive investment); however, there is an extremely positive future for the investment of renewable energy sources.
The prices of renewable energies have dropped significantly over the past 25 years.  When analyzing solar, biomass and wind, it is apparent that these sources can be cheaper than grid-source energy. Some of the reasons for this is that the technology behind these sources has increased exponentially, thus lowering the price. With a lowered price and an increase in efficiency, investors are more obliged to invest in certain renewable energy projects. With the prices of these energy sources lowered, why aren't investors giving these companies their money?
Through the past, we can see that renewable energy sources have never been a great source of income for investors. The main reason for this concept is simply because the technology of the renewable sources wasn't advanced enough.  Also, federal and state incentives weren't offered as much as they are presently, so there was no motivation for a company to invest in renewable sources. For the companies, even if the technology was interesting, they would only invest if there would be a marginal return on their investment, and with the past's limited technology, the return value was non-existent.
Currently, however, the return value for almost all companies is a positive investment! This means companies – after an initial investment and some small amount of time – will be making money via use of renewable energy sources. The average return on an investment for most companies is about one to nine percent. This sounds good, but generally, especially for larger companies a 20 percent plus return rate is considered good. So the return value is there, but not as high as the companies would want.
The lack of investments with renewable energy sources is due to the small revenue made via the investments. Companies should, however, be looking at past trends and increases in technology. By looking at these trends, companies would see that the increase in technology is worth an investment. The money might not pour in initially, but with an increase in grid power and increased technology, money would be made and the investment would be worthwhile.
Brent Lund can be reached at brlund@ucdavis.edu.