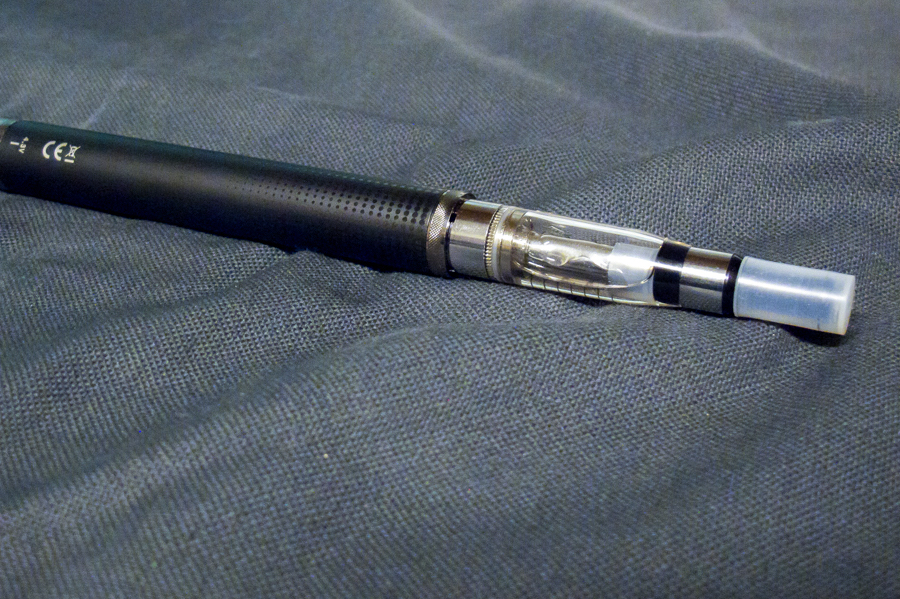 Seeing my grandfather pass away from smoking-related lung cancer ignited a passion in me. Since his passing, I have committed myself to educating the Davis community on the dangers of tobacco use. Unfortunately, while talking to students on campus, I've learned that the progress made towards a smoke-free society is being threatened, with my generation as the target.
As a Millennial, I grew up knowing that smoking was bad for my health. I, along with most of my generation, have never had to eat dinner or have a drink in a smoky restaurant or bar. And that should make Californians proud. However, all of this forward progress is being undone by the tobacco industry's new best friend: electronic cigarettes.
E-cigarettes appeal to youth and young adults with fruit, candy and alcohol flavored e-juice. This might be a reason why individuals ages 18-24 in California are almost four times as likely to use e-cigarettes compared to those ages 25 and older.  According to the Center for Disease Control and Prevention (CDC), e-cigarette use among young adults increased from 2.2 percent in 2012 to 9.7 percent in 2014.
What shocks me the most is the large amount of people who believe that e-cigarettes are safe. They couldn't be more wrong. E-cigarettes contain harmful chemicals like diacetyl, the flavoring agent responsible for "popcorn lung," and nicotine, a dangerous neurotoxin as addictive as heroin. And as for the "water vapor?" Well, that's actually aerosol, and it contains chemicals like lead, formaldehyde and nickel. These chemicals not only pose health risks to those who use e-cigarettes, but to the people around them as well.
So, the question begs to be asked: what can we do to protect the community from the tobacco industry's influence? It's simple. Be aware of what is going on around you and educate yourself. Education is critical in protecting yourself from the influence of the tobacco industry. Just because e-cigarettes may be less harmful than cigarettes does not mean they are safe.
Together we can protect the health of all Californians and especially make sure that youth do not fall victim to the tobacco industry's marketing. Go to stillblowingsmoke.org to learn more.
For smokers who are interested in quitting, there are plenty of resources available. Some of these include: the This is Quitting app (a free customizable smoking cessation tool), free nicotine replacement therapy from Rite Aid pharmacy and one-on-one assistance with the UC Davis Student Health and Counseling Services. UC Davis students looking to quit smoking can also visit Breathe Free UC Davis for more information.
Raymond Chau is a third-year double majoring in human development and psychology. He has a passion for educating others of the growing dangers and harms of tobacco and the tobacco industry. He has worked with the California Youth Advocacy Network, Yolo County and the Breathe Free campaign as a campus Smoke and Tobacco Free Ambassador.