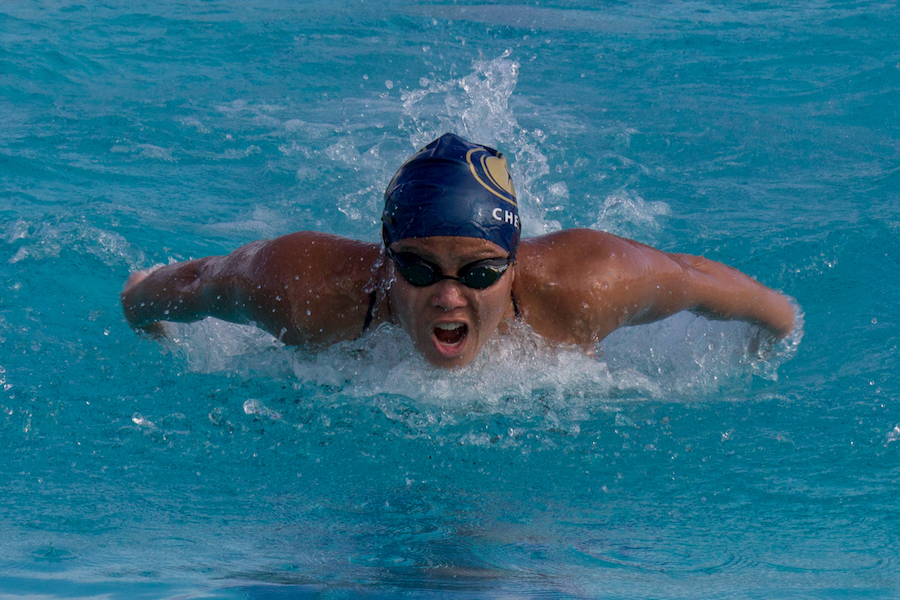 What it really means to wear blue and gold
There is a joke among college students that goes, "Sleep, grades, social life. Pick two." This hits close to home for many — college students are just too busy. Student athletes have it even harder, as they have a fourth option that they have to balance.
Currently, more than 460,000 student athletes in the United States compete in NCAA sports every year. UC Davis is home to approximately 600 of those students. The California Aggie sat down with a few of of these athletes to get a better glimpse into their busy lives and schedules and to see how they balance it all.
"There is a time for practice and there's a time for after school-student stuff," said Brynton Lemar, a junior guard for the men's basketball team. "We are blessed to be doing what we love in college while [getting] a great education."
Ironically, when The Aggie contacted athletes for this story, a handful were simply too busy to sit down for in-person interviews and could only be contacted via email. Alyson Doherty, a senior forward for the women's basketball team, was one of these individuals.
Doherty rises at 7:15 a.m. for weights at 8 a.m., then a combination of school and basketball keeps her out and about until 7 p.m., when she finally returns home. These 12-hour days can be staggering.
"We practice six days a week, with our day off being Sunday," Doherty said in the email. "We will have weights in the morning three days a week and then practice from about 3 to 6 p.m. There is also film, team building, scout and rehab — so although we may only be on the court for a few hours, there are still other things that keep us busy during the day."
Because of similar time-constraints, Hilvy Cheung, a junior swimmer who specializes in Butterfly, also was unable to speak with The Aggie in-person. For Cheung, swimming is a 19-hour-a-week commitment, which has an impact on her social life.
"I am with my teammates 24/7. We always try to sign up for the same classes so that we won't have to go through a lecture alone," Cheung said in the email. "However, practice time is the number one time for socialization, though my coach may disagree. During practices, whenever we are resting on walls, kicking with a kickboard or waiting for the next set, [that's] always the time when the pool completely fills up with chatter."
According to Cheung, being a student-athlete and having such a tight-knit social group does have its drawbacks.
"The lack of time makes it hard for me to make friends [outside of swim] and actually find time to maintain those relationships," Cheung said. "Interestingly, in college, it is much easier for me to make friends with another athlete […] there is a silent but mutual respect for each other as we both understand the work and the time we put into our sports while maintaining the grades."
However, all of the students have benefitted from their work as athletes.
"I think just now I'm a better planner [and] I plan out my days better," said Alec Adamson, a junior on the tennis team. "[It's all about] figuring out little blocks where I can do a little studying, and just planning [ahead] when we have to leave for trips and stuff."
At the end of the day, the athletes are constantly pushing themselves to be successful both on and off the court or field. They sweat and they hurt, and, in some cases, they bleed in order to do what they love.
According to Doherty, she wouldn't trade any of her hard work or effort, regardless of the sacrifices she must make as a student athlete, for any other experience.
"We have such a unique opportunity to play the sport we love at an amazing university," Doherty said. "[You have to] make sure you always remember that and enjoy every second of it."
Written by: Aaron Sellers – sports@theaggie.org