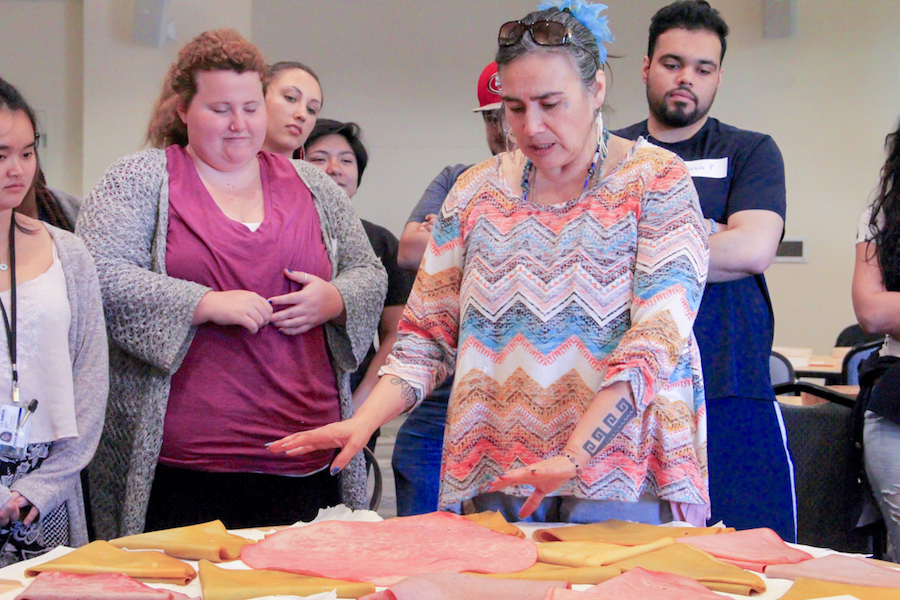 One of the largest powwows in California comes to campus
The 44th Annual UC Davis Powwow is a free event coming up on Saturday, April 9, hosted by the Cross Cultural Center (CCC) to celebrate the Native American community. The event will take place by the Quad and will welcome over 1,000 guests throughout the day.
First hosted on campus in 1969, the Powwow has earned the title of being one of the longest running student organized powwows in California. The event creates a place on campus for Native American music, dance, arts and culture and is an integral part of the Native community in Davis and throughout the state and Indian Country.
Maira Gurrola Sanchez, a third-year human development major and Native American studies department peer advisor, said that the powwow is a culmination of a week's worth of programming known as Native American Culture Days.
"It is a week filled with workshops and discussions focused on awareness and the sharing of knowledge and practices. The theme this year is 'Patwin Land: Weaving Culture, Identity, and Resilience,'" Sanchez said.
One of the unique things about the Powwow is that it is fully run and organized by students. Carson Moss, a third-year neurobiology, physiology and behavior major, is the Powwow coordinator at the CCC.
"The Powwow plays a significant role in my identity," Moss said. "As a Native-identified person who was raised primarily in suburbs, disconnected from Native traditions, the Powwow provided a space for me to explore this part of my heritage."
Moss said he is most excited to hear the sound of drumming fill his ears and to see how the CCC has improved and expanded on the event this year. One example of this expansion is the Second Annual Indigenous Arts Market, held the day before the Powwow. It was created to facilitate more interaction and awareness among the Davis community as a whole.
Powwow volunteer Celeste Joaquin, a second-year English major, explained why powwows are so important to her and her personal history.
"I am half Mexican American and Native American. My tribe, Tohono O'odham comes from southern Arizona and I take great pride in the Gu Achi District. Although I cannot visit the rez as much as I would like to, it's okay because I have powwows," Joaquin said. "I have been attending powwows since I was little and have enjoyed every single one."
WRITTEN BY: Sami Bass – arts@theaggie.org