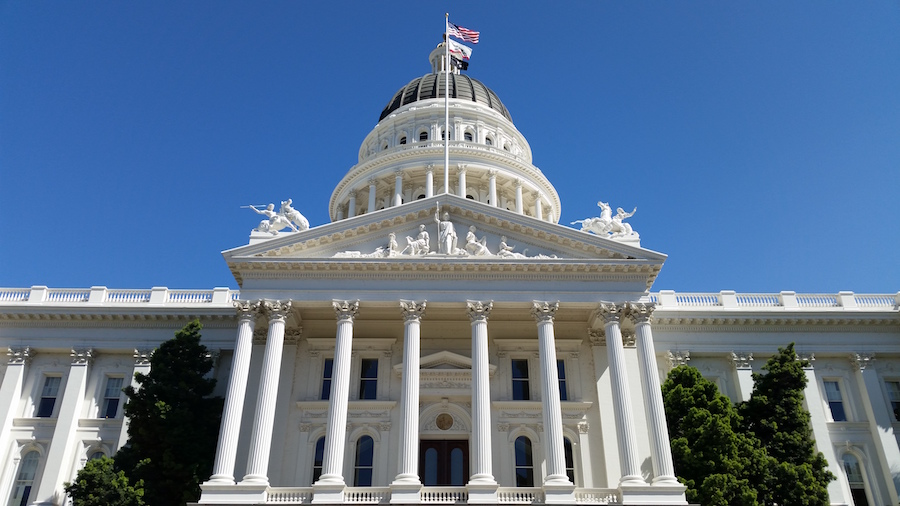 Katehi apologizes to assemblymembers for moonlighting activities
On Monday, April 4, UC Davis Chancellor Linda P.B. Katehi and members of the state legislature met in Sacramento for an ethics hearing to discuss her involvement on boards of for-profit companies.
"It felt like a trial on Katehi, but it was just technically an ethics review. It wasn't a place where anything was decided," said fourth-year sociology major and member of the Fire Katehi protests Kimberly Reyes.
Reyes, along with other protesters from the Fire Katehi group, were present at the hearing in Sacramento, voicing their concerns at the podium as well as from the stands.
"The whole Fire Katehi group was very respectful. We snapped when we agreed with something but it's not like we ever interrupted, it's not like we yelled or anything. During the public comment we stuck to the issues at hand," said Ruben Gil, a fourth-year English major and member of the Fire Katehi group.
At the Monday hearing, assemblymember Kevin McCarty (D-Sacramento), who has previously called for Katehi's resignation, led the questioning. McCarty also plans to review the UC's moonlighting policies in coming legislative hearings. At the hearing, McCarty advocated for reform of campus codes regarding paid positions outside university employment.
"I thought [McCarty's] vocal support was justified and I felt like he really understood why we were here," Gil said. "I think he sees the moralistic conflicts that there are in taking these positions on these boards, because he wouldn't let Linda Katehi get away with just spewing out PR and prepared speeches on the subject matter."
The cause seems to have garnered support from administration and lawmakers alike.
"We basically felt like [McCarty and fellow lawmakers] were on our side, and they've come and spoken to us and vocalized with us and agreed with us and called Katehi out," Reyes said. "So I thought it was a good hearing. It was the most amount of time we've gotten with Katehi since all this started, which is really funny.
Katehi has been under scrutiny since last month for accepting a board member position with the DeVry Education Group, a for-profit corporation that operates several higher education institutions, and for her past involvement on the board of textbook publisher John Wiley and Sons.
"Dr. Katehi was approached because of her outstanding academic and administrative credentials. She was one of many university leaders who have sat, or currently sit, on DeVry Group's board," said Ernest Gibble, DeVry's senior director of global communications.
Despite the swarm of criticism, Katehi maintains that her choice to accept the position with DeVry was in order to improve their education programs.
"I believed I could help DeVry improve its educational outcomes and programs and come up with an effective way to measure their success," Katehi said in an email interview. "I believe all of us in higher education need to think about alternatives for trying to balance educational aspirations with family and work obligations. That was my thought process when I agreed to serve on the board."
Although Katehi resigned shortly after DeVry announced her position on their board, she was critiqued on her initial choice to consider the position.
"She kept talking about how her position on the board of Wiley and Sons was to reduce textbook costs, and that's completely contradictory to the nature of sitting on a board. When you're on the board of a company, you're there to help them increase their profit, you're there to help their stockholders," Gil said.
And yet Katehi has shown no signs of stepping down from her position as chancellor, despite protests and calls for her resignation.
"I am committed to this university, to all our students, faculty and staff, and am hard at work every day on their behalf," Katehi said in her email.
On the fifth floor of Mrak Hall, fourth-year sociology major Kimberly Reyes and other protesters have stated that they continue to seek Katehi's resignation.
"Personally, we don't feel safe with Katehi as our chancellor," Reyes said. "There are so many things that show she's not qualified, so we don't see why she feels like she should be our chancellor or what she has done to earn our trust."
Recently, the Fire Katehi movement has faced scrutiny in their approach, from both the administration and the public.
Katehi said she understands and respects the student's right to protest, even though they disagree with her decision to stay at UC Davis as chancellor. However, Katehi admits that the protests have taken a toll on the staff at UC Davis.
"[Staff] are working around the protesters and their disruptions, but it has put extra stress on them. Some of the staff in Mrak Hall have been subjected to inappropriate treatment, including bullying, harassment and verbal abuse from the protesters. That's not right," Katehi said in her email.
When asked where she sees the movement going, Reyes was optimistic.
"I do see it escalating, absolutely," Reyes said.
Written By: Sam Solomon and Ivan Valenzuela – city@theaggie.org