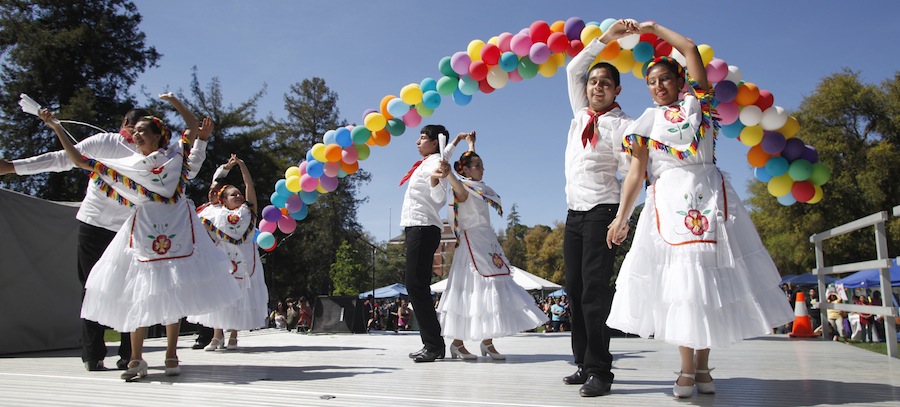 Festival celebrates Chicanx/Latinx community with day of live performances, food and more
On April 30, La Raza Cultural Days, a week of programs that aims to empower the Chicanx/Latinx community in UC Davis, will conclude with La Gran Tardeada, a daylong event on the East Quad with live entertainment, food and children's activities.
Third-year cell biology major Liz Arroyo has attended La Gran Tardeada in previous years and credits the growing Chicanx/Latinx population on campus for the success of the event.
"There are so many of us [people of Hispanic descent] here. I think that's why this [La Gran Tardeada] is so big because of the big Latinx population and also because a lot of people have more interest in learning about Latinx culture," Arroyo said.
The festivities will have food booths selling a variety of different street dishes that attendees can enjoy while watching the musical performances. La Misa Negra, a band that combines cumbia and Afro-Colombian beats; Danza Azteca, a group that performs Pre-Columbian ritualistic dances; and Tamborazo San Jose are just a few of the performers.
Emily Vazquez, a second-year psychology major, will be volunteering at one of the food booths at the event.
"So many people who grew up on the West Coast have been exposed to Hispanic culture in one way or the other […] Everyone should attend, whether they have knowledge [of Chicanx/Latinx] or not. Besides, who doesn't like elote?" Vazquez said.
Events like La Gran Tardeada highlight the diversity of the Davis campus and are important because they help educate members of the university who do not identify with the Chicanx/Latinx community.
"This event means a lot to me as a Hispanic-American, because there are some misconceptions of Hispanic people in America," said Lydia Diaz, who has worked extensively with various Chicanx/Latinx organizations on campus. "Events like these show people how culture is something we can all find common ground with."
La Gran Tardeada will be held on April 30 from noon to 7 p.m. on the East Quad. For more information please visit the Facebook event.
WRITTEN BY: Krishan Mithal – arts@theaggie.org