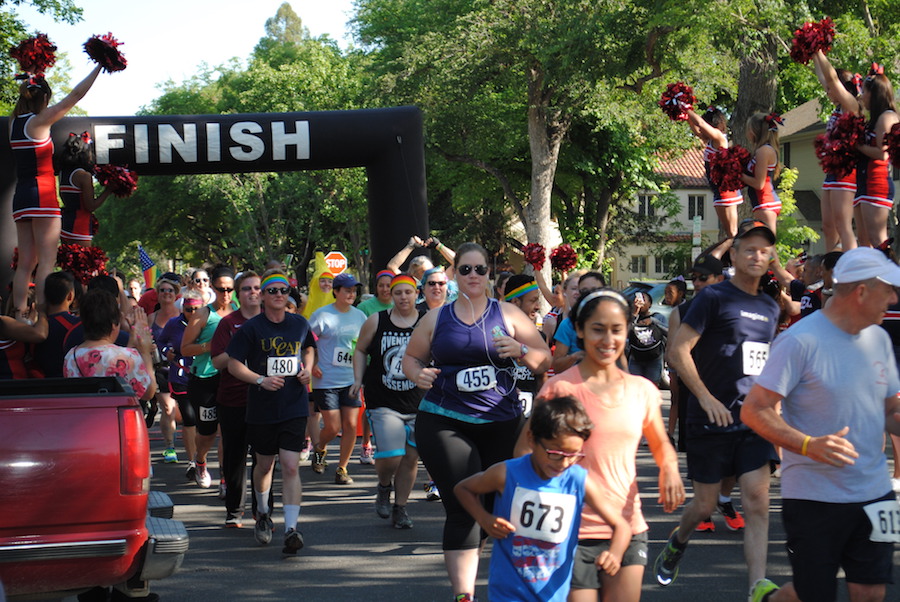 Davis Phoenix Coalition hosts second annual pride celebration
The Davis Phoenix Coalition (DPC) will be hosting its second annual Davis Pride celebration on May 22. The group's mission is to eliminate intolerance to prevent hate motivated violence, ultimately creating a more inclusive community.
This year, the DPC honed in on building a much larger celebration and reaching out to surrounding areas. The Davis Pride celebration will have two performance stages with headliner Ty Herndon, an American country music singer who came out as gay in 2014. The event will also include attractions such as a pet pavilion, health fair and pet adoptions.
"[DPC is] sort of starting to build [the celebration] out to a pride week, or pride long weekend rather than just pride day," said Bonnie Osborn, a Davis Pride spokesperson.
Osborn explained that most Pride festivals are around June to commemorate the first episode in the LGBT Pride movement.
"[Pride Festivals commemorate] the original Stonewall riots in New York, and that was sort of the launch of the LGBT equality movement […] in 1969," Osborn said. "The first gay pride march was held in New York the following year."
This year, the Davis celebration will kick off with a Happy Hour on Thursday, May 19 from 5:30 to 7:30 p.m. at Our House Restaurant and Lounge in downtown Davis. A mimosa brunch will be held Saturday, May 21 at 11 a.m. at the UC Davis Walter A. Buehler Alumni Center. Then, various events will be held the day of the festival on Sunday, May 22 from 11 a.m. to 5 p.m. at Central Park, with free admission.
Approximately a decade ago, Davis held annual LGBT Pride events and in 2015, Gloria Partida, president and founder of the DPC, restarted the celebration in honor of her son, Lawrence "Mikey" Partida.
"Three years ago, my son was the victim of a hate crime and he was beaten pretty badly," Partida said. "He is a long distance runner and he is gay. During that time, we didn't know if he was going to be able to run again or even get up and walk again."
When Mikey Partida finally began running again, Gloria Partida wanted to celebrate the milestone in his recovery with the Davis Pride Run in 2015.
Davis Pride director Sandré Nelson helped plan last year's event and will coordinate this year's celebration. Nelson works closely with Gloria Partida, who came to him last year with the idea of starting the annual run.
"[The first goal of Davis Pride] is to help build an inclusive community," said Nelson. "Our second goal is to be a fundraiser to help develop a scholarship for underrepresented communities […] Our largest goal is to start building the Phoenix Center, which will basically be a resource center for Yolo County for any type of services needed for underrepresented groups."
For a complete list of events and information about the celebration, visit the Davis Pride website.
Written By: BIANCA ANTUNEZ – city@theaggie.org