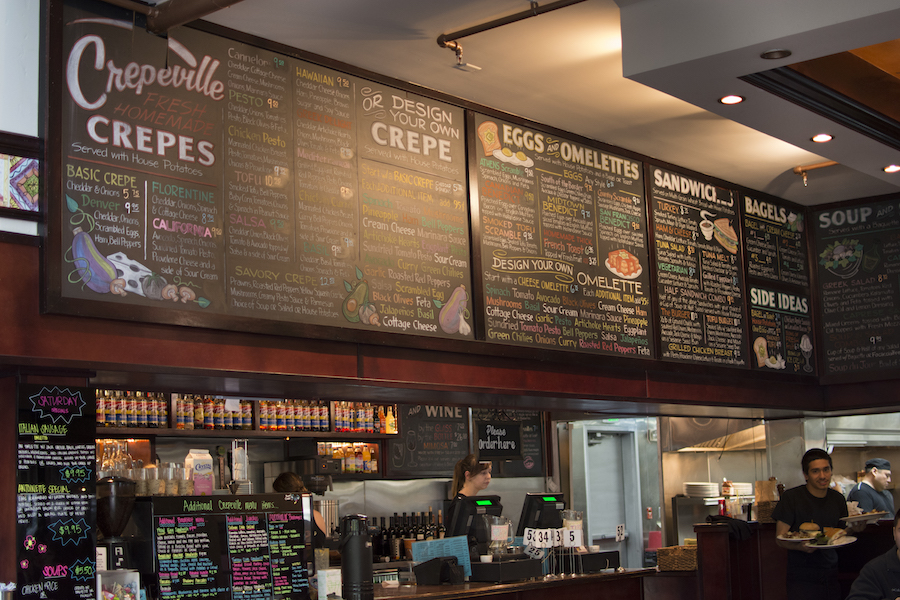 Shane Grant woke up at 10:44 a.m. this past Sunday with a massive hangover and the feeling that he was forgetting something. Whole Earth? Nah, he doesn't like that hippy stuff. Homework assignment? Nope. Oh crap. Mother's Day. Mom was arriving at 11 a.m. and he was in charge of brunch reservations — which he had forgotten to make.
"I freaked out for a sec, but then I looked down at myself and realized I had fallen asleep in my clothes from the night before, so I was already dressed. All I had to do was hide my dru — dirty socks and find a place to get food," Grant said.  
He called a few places and was startled to find that all of them were booked.
"It's like everyone and their mother decided to get breakfast today! Sheesh!" Grant said.
His mom, Susan Grant, arrived promptly at 11 a.m., cradling the retainer Shane had left at home during spring break in her two cardigan-clad arms.
Shane gave his mom a quick hug before excusing himself to puke, and then they were off to the fanciest brunch he could afford: Crepeville.
"She had a fruity crepe, something with whipped cream — I don't know — but it was the most expensive thing on the dang menu! I think she liked it, but I'm not sure — I didn't ask."
Crepeville employee Kathy Garcia had this to say about their brunch options:
"It's average food. That's what we pride ourselves on. I mean, it's like $4 for an egg. Our coffee is weak and our tables are always sticky. And yeah, I saw that kid and his mom come in. They had to wait two hours for a table and then she ordered the cheapest thing on the menu because she knew her son was paying, but he 'forgot' his wallet. Poor mom."
Shane tried to redeem himself by gifting his mom with the news that he hadn't blacked out at a party in three whole weeks. She didn't know what that meant but smiled at him with pride anyway.
Before Susan left, she plugged in a Glade Plugin and left a little note in the drawer where he keeps his condoms that said "Stay safe honey. Love, Mom!"
Happy Mother's Day, Susan.
You can reach ALEX GUZMÁN at almguzman@ucdavis.edu and on Twitter @cactasss.