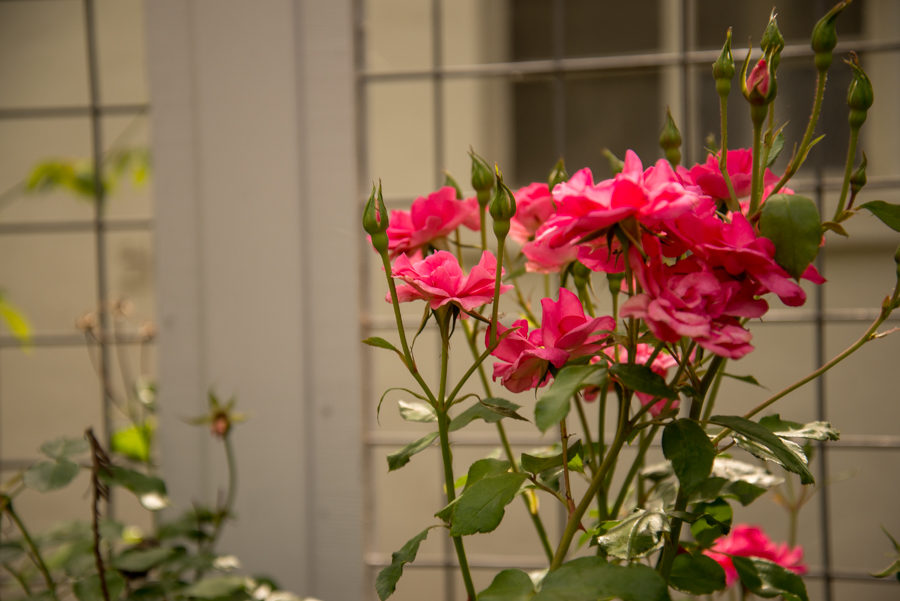 Yolo Farm to Fork grant promotes healthy eating through garden-based learning
Marguerite Montgomery Elementary School, located at 1441 Danbury Street in Davis, was one of five elementary schools to receive a $250 grant to support their school garden.
The grant was made possible from donations made by Nugget Markets to Yolo Farm to Fork, directly supporting edible school garden programs throughout Yolo County.
Yolo Farm to Fork is a non-profit organization that supports 40 edible school gardens throughout the county and seeks to educate children about the importance of eating locally grown, farm-fresh food.
"We want to have kids understand that what they eat in the garden not only tastes better, but is more healthy than the things they might otherwise eat," said Suzanne Falzone, president of Yolo Farm to Fork.  
Davis Joint Unified School District (DJUSD) partnered with Davis Farm to School, a program under Yolo Farm to Fork, to establish edible gardens in every elementary school in the district.
"The main goals are to have gardens as learning spaces on campus so there's a real connection to the curriculum," said Matt Best, DJUSD associate superintendent of administrative services and a supervisor of Davis Farm to School.
Best explains that students use plants in the garden to as a real life application of concepts in math and science.
Funds from the grant will be used for materials and supplies to keep running the school gardens.
"$250 goes a long way in a school garden because most of the people who run the school gardens are all volunteers," Falzone said.
Yolo Farm to Fork awarded the grants based on two criteria: need at the school and whether the school already had an existing garden. For schools with gardens, Yolo Farm to Fork analyzed how the funds would be able to improve those gardens.
"We looked at schools that had 50 percent or more of their students on free and reduced lunch, an indication of poverty in a school population. We wanted the grants to go to schools that serve children in poverty," Falzone said.
Children enjoy the fruits from their gardens in the classroom and sometimes even in the lunch line.
"Kids love to eat what they grow, so the best way to get kids to each their vegetables is to have them grow them," Falzone said.
Yolo Farm to Fork has been distributing grants for the last four years and they have seen a growth in the amount and quality of edible school gardens.
At Marguerite Montgomery Elementary, students have a native plant garden and also several small garden areas scattered throughout the campus.
"It gives the kids healthy alternatives to chips or other sweet snacks at school. I'd rather have my kids eat from a garden than a vending machine," said Nancy Mendoza, a mother of two Marguerite Montgomery Elementary students.
Through increasing exposure to gardens in elementary schools, the grant emphasizes the importance of healthy eating habits while also giving students a unique experience to engage in the subjects they are learning in class.
"Any time schools can make education more relevant by actually doing the things students are learning about, students have deeper knowledge and deeper understanding," Best said. "They take that learning with them much longer into their lives than if they just read it from a book or experience it through a lecture."
Written By: CARLA ARANGO – city@theaggie.org