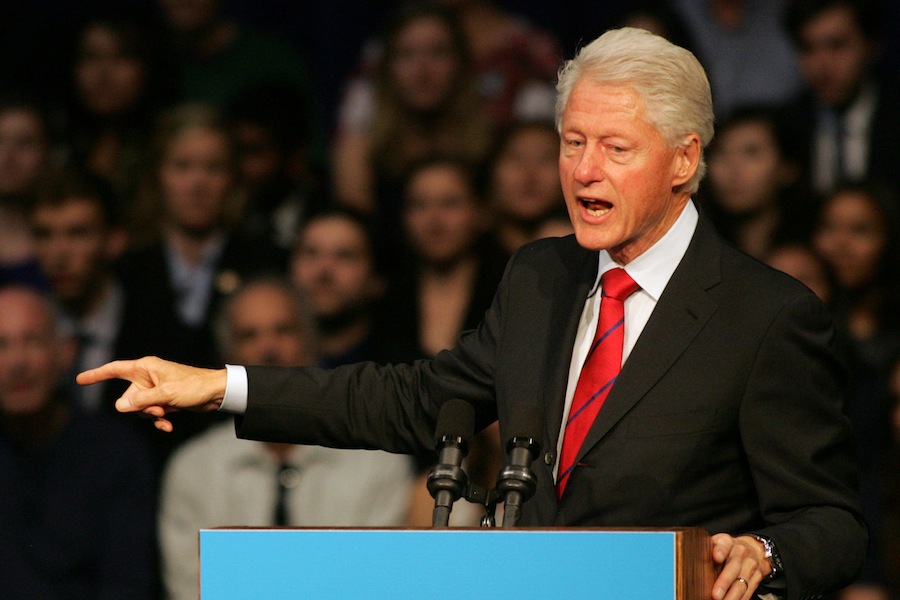 Former President Bill Clinton speaks in Sacramento, Hillary campaigns in Southern California
While 2016 Democratic presidential candidate and former Secretary of State Hillary Clinton prepared for the California primary election on June 7 by campaigning in Southern California, former President Bill Clinton spoke at an event in Sacramento on May 23. President Clinton stopped in Stockton earlier in the day, then spoke on the Sacramento State campus at the university ballroom.
According to James Dalrymple, a third-year political science major, President Clinton was running late for the event; there were protesters outside supporting both Democratic candidate Bernie Sanders and presumptive Republican nominee Donald Trump.
Dalrymple said that the speech included themes of American unity, discussing raising wages for the middle class, getting Americans out of poverty, helping reduce student debt and investing in infrastructure. President Clinton emphasized the need for a united front and inclusion of all races, sexual orientations and ages in America rather than scapegoating others.
According to Dalrymple, President Clinton also praised Hillary Clinton's work ethic and told stories about her work with the Children's Defense Fund. During this time, the secretary of state went undercover as a white parent to expose racism in the education system.
"Bill explained that we do not need to scapegoat certain races or classes of people in order to raise our own status. Instead, we can all rise as one, by raising wages, investing in infrastructure and by protecting the rights of minorities and people in the LGBT community," Dalrymple said.
Juliet Crites is the co-chair of Yolo United for Hillary, a Yolo County grassroots organization that supports Hillary Clinton's campaign. The group organizes tabling events, hosts phone banks and conducts door-to-door canvassing on behalf of the campaign.
"We waited a little while. President Clinton was about an hour late, but we were happy to wait and very happy when he got there. There were several legislators who talked before him and said very nice things about Hillary Clinton and were supporting her," Crites said.
In a Capital Public Radio article covering the event, President Clinton emphasized the importance of California in the primary elections.
"If she wins California, as you voted for me, it maximizes the chances that we go into this convention in a tent to be unified, and we come out of it strong," said Bill Clinton.
Written By: CAROLINE STAUDENRAUS – city@theaggie.org