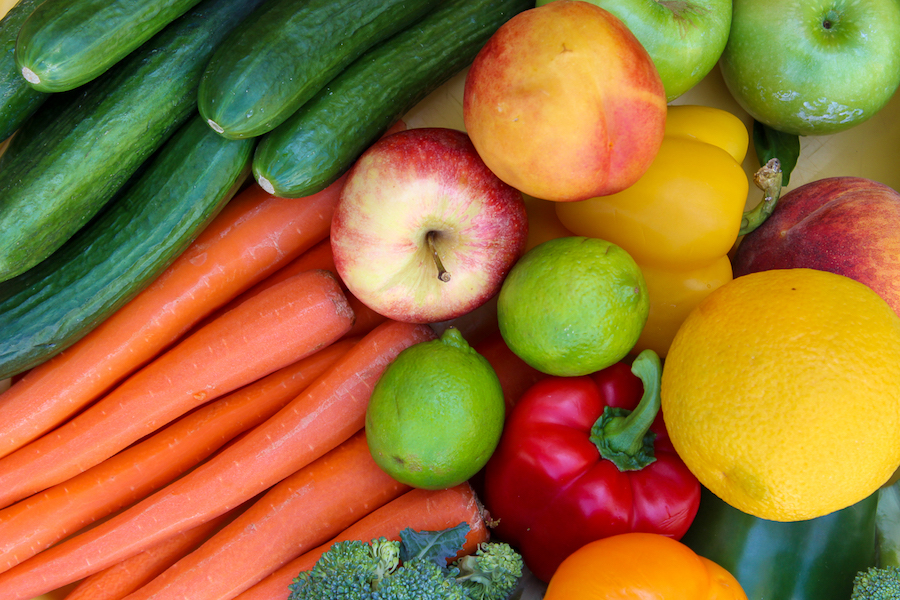 Initiative comes after UC survey indicated students dealing with lack of access to food, nutrition
On July 11, University of California (UC) President Janet Napolitano approved a $3.3 million plan to increase access to food resources across all 10 UC campuses. The initiative comes after an online survey administered by the UC found that a large percentage of UC students suffered from some form of food insecurity.
"The funding, which includes $151,000 for each of UC's 10 campuses, is in addition to the $75,000 per campus that Napolitano allocated in 2015 to address the immediate challenges of ensuring that students have ready access to nutritious food, and reflects the UC Global Food Initiative goal of promoting a nutritious, sustainable food supply," said the UC Office of the President in a press release.
Of the 66,000 students who were given the survey, 9,000 of them completed it — a 14 percent response rate. The UC Nutrition Policy Institute (NPI), which evaluated the surveys, found that 19 percent of all UC students marked their food security as "very low," which the USDA defines as "reports of multiple indications of disrupted eating patterns and reduced food intake." Another 23 percent described their food insecurity as "low."
"While we found that food-insecure students reported having to choose between food and living expenses more so than students who were food-secure, we also found that half of students wanted to receive more information on things like how to cook inexpensive yet healthy meals on a budget," said Suzanna Martinez, an assistant researcher for NPI, in an email interview. "This prevalence was slightly higher among food-insecure students. We also know that transportation to markets was an issue among nearly half of students and this was higher among food-insecure students as well."
The initiative includes a plan for the UC to coordinate with each campus to address their individual needs. Goals for the plan include increased food pantry storage and access, increasing student registration for California's nutrition assistance program CalFresh and establishing and expanding awareness campaigns for student support services and food access. Also on the list is to increase both the Swipe Out Hunger programs and communication about financial aid regarding housing and food costs, as well as to integrate food preparation and secure storage space into new student housing design and construction.
ASUCD Senator Ricardo Martinez, a fourth-year political science and philosophy double major, talked about how food insecurity has affected UC Davis students.
"Food insecurity in Davis has been growing over the past years, and it's no coincidence it transpired at the same time when there has been a rise in tuition fees, living expenses and more," Martinez said in an email interview. "Many students are struggling financially, and as a consequence, they decide to either skip a meal or eat less than their daily intake. That should have never been the case; every student at Davis and other UC should be able to have healthy food at their disposal."
These new objectives add on to the goals created in 2014, when Napolitano and the UC's 10 chancellors created the UC Global Food Initiative. Since then, the universities have worked with students and staff to create new programs, including access to food pantries and emergency relief.
Claire Doan, a representative for UC Davis, explained that each campus ultimately decides what its students need to address concerns of food access.
"Students are away from home and managing their own food and finances for the first time," Doan said in an email interview. "They may lack the experience, knowledge and skills to efficiently manage a budget. Individual campuses decide what works best for their students and needs when it comes to food access. Overall, UC's plan includes increasing food pantry storage and access, improving awareness for student support services, and enhancing financial aid communications to help with student budgeting."
When asked about what UC Davis can do in helping improve food access, Martinez discussed his hopes for the administration to better work with its student body to find a solution.
"Specifically for UC Davis, I hope the current and imminent new administration works with students and the city of Davis to create a plan to end food insecurity as soon as possible," Martinez said. "A meal a student cannot afford should not be a hurdle to their dreams. We need to do better."
Written by: Ivan Valenzuela – campus@theaggie.org