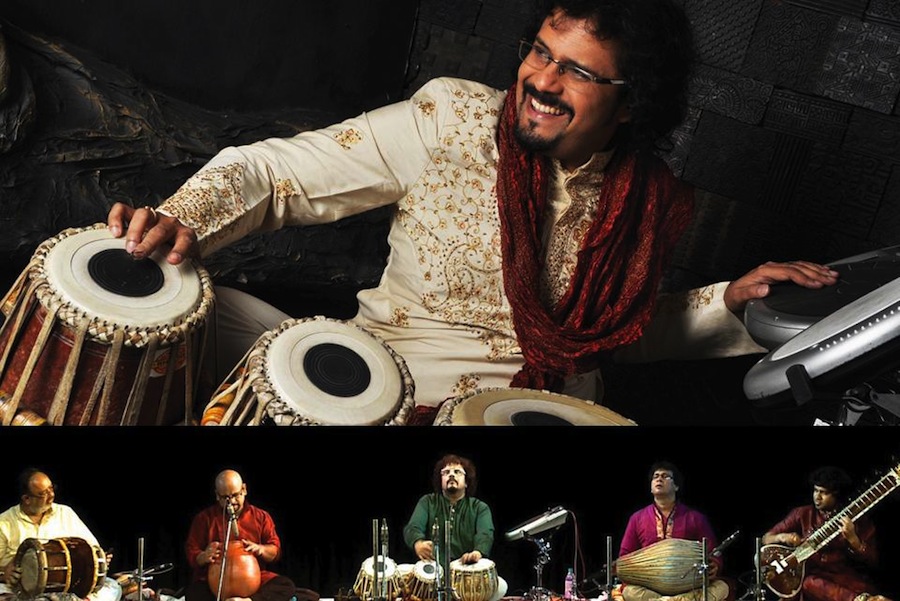 Yearlong celebration of Indian arts explores Indian arts from different aspects
The UC Davis Department of Religious Studies is collaborating with the Mondavi Center to host a yearlong celebration of Indian arts, titled "India in the Artist's Eye," from Sept. 30 to April 13. This celebration includes a series of photography exhibitions, concerts, lectures and workshops.
As part of UC Davis' Religion of India Initiative, "India in the Artist's Eye" explores Indian arts and cultures from a wide range of perspectives, from kolam — a form of chalk drawing — to classical Indian music and a discussion of India's rising film industry.
"We are interested in bringing a range of [Indian] artistic practice to Davis, be it women's domestic art like the kolam or the vibrant independent cinema that is produced in India," said Archana Venkatesan, UC Davis professor and chair of the Department of Religious Studies. "We hope that such a festival is a first step in starting meaningful conversations about India through the arts and with artists, particularly at this moment, when the country has emerged as a major player on the global stage."
The idea of hosting an Indian arts celebration originated with Venkatesan, an enthusiastic researcher and educator of Indian culture and religions. Through this project, she hopes to bring the artistic aspect of India to the audience not only in Davis, but also to the greater Sacramento area.
She has invited a brilliant selection of nationally-acclaimed Indian artists in order to showcase the beauty of her motherland.
"Through her research, family ties and personal background in India, Archana's knowledge of the arts in India is extraordinary, and far exceeds our 'in-house' understanding, particularly of cultural and regional differences and nuances," said Jeremy Ganter, associate executive director and director of programming at the Mondavi Center. "From my point of view that's one of the major strengths of a university-based performing arts center."
Shraddha Agrawal, a second-year chemical engineering major and an international student from India, is excited about this celebration and believes that this initiative will be a unique opportunity for the world to learn about the beautiful culture of India.
"The yearlong celebration is going to explore the hidden intricacies of India's dance, art and music," Agrawal said. "Some of the very celebrated artists from India are coming to perform. I am pretty excited about it."
For more information about "India in the Artist's Eye," please visit the College of Letters and Science website. For information about the schedule of events in this series, please visit the Mondavi Center website.
Written By: Betty Wu – arts@theaggie.org