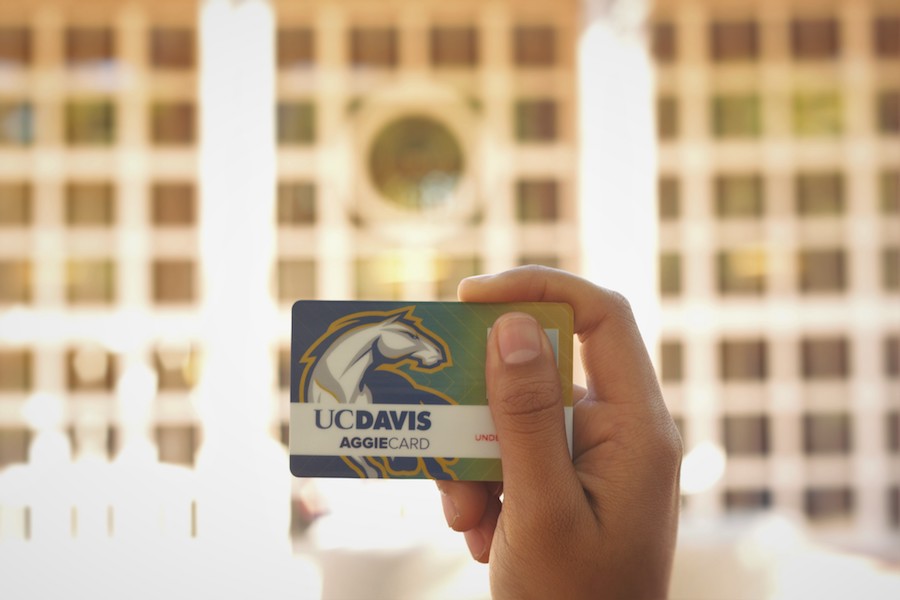 A new study released by the Davis Polling Society (DPS) on Wednesday revealed that the ASUCD President's numbers appear to be "less favorable" given the new design of the Aggie Card.
Last Winter Quarter, the school's new commander-in-chief ran on the platform of designing a new card, which is now a mix of blue, green and yellow, with Gunrock on the left next to the student's photo.
Given that the President ran on this platform, the new logo's flop has led to the drop of the President's approval ratings, from 46 percent at the beginning of the school year to 19 percent three weeks into the year, per DPS reports. According to official school rules, elected officials need to have a 20 percent approval rating by week five in order to be considered legitimate. If the president does not reach this benchmark, there will be recall election.
"Using that ID card makes me look like a stupid freshman," said Steve Dexler, a fourth-year political science major. "I am not a stupid freshman, but nobody can tell because now I have a target on my back."
All new students were given the redesigned ID card, setting them apart from students of previous years. It became clear to them that they were being set apart, resulting in a 7 percent favorable rating among first-year and transfer students.
"I just don't understand the reason for the change or why it would be used as a platform to do anything," said Michael Franks, a first-year viticulture and enology major. "I've been here for four weeks and I can tell you that I would rather have internet in the ARC over a new piece of plastic."
For someone to hold as much power as the ASUCD president, there seems to be some flaws in the executive branch. Either the president does not have as much authority as the students have been led to believe, or he has had a serious lapse in judgement in terms of what  students truly care about.
Questioning the credibility of ETHAN VICTOR? You can reach him at ejvictor@ucdavis.edu. Feel free to help with his followers-to-following ratio on Twitter @thejvictor, because it is pathetic right now.