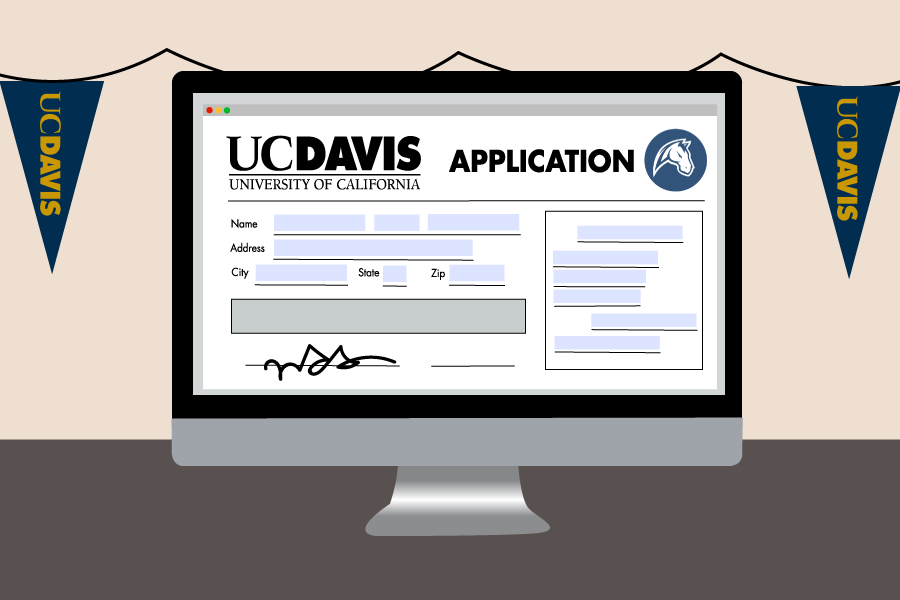 Increase in applications brings more diverse pool of students
Of the 171,449 potential freshmen who applied to at least one of the University of California (UC) campuses this past November, UC Davis received 70,904 freshmen applicants, according to a press release. This is a 3.5 percent increase in the number of applicants from last year. There was also significant progress in diversity of the applicant pool, which included students from historically underserved groups and low-income families.
"This year's applications affirm, once again, that Californians' demand for a UC education keeps getting stronger," UC President Janet Napolitano said in a press release. "This is a testament to the excellence of California's public research university and reinforces the imperative to continue working with our state government to preserve UC's quality and affordability, and to ensure there is a place at the university for every deserving California student."
Walter Robinson, the UC Davis associate vice chancellor for enrollment management, said the UC seeks to create accessible education for California students by admitting 2,500 residents in 2017. UC Davis is on track to uphold the UC goal, as 72.4 percent of this year's applicants are California residents — an increase of 4.2 percent since last year.
Robinson said that there has also been an increase in applications due to outreach and recruitment efforts in California and other areas.
"Everyone seems to understand the value proposition of a University of California [education]," Robinson said. "It would be irresponsible on our part, as a public institution especially, not to acknowledge which populations are struggling the most to keep up with the graduation and retention rates."
The efforts toward recruitment have been successful, as the percentage of African American, American Indian and Chicano/Latino applicants have increased by 2.8, 2.2 and 7.5 percent, respectively. Through financial aid and resources such as the Educational Opportunity Program (EOP), the UC aspires to make their campuses more affordable to attend, especially for such underserved groups.
"I was nervous about applying to college because I knew it was very expensive," said Joel Gutierrez, a first-year marine and coastal science major. "[The UC is] very considerate toward people and their incomes [and] they to want to make sure everyone has a good opportunity."
The UC hopes to attract students who are first-generation college students, from low-income families or who are part of historically underserved groups. As it is the UC's ongoing mission to admit a diverse pool of students, this year's variety of applicants will help the campuses pursue that goal.
"Our hope is that with understanding diversity as value added, we will see a continued increase in diversity in all of its definition," Robinson said.
Robinson mentioned that UC Davis considers students from all backgrounds and focuses on applicants who take advantage of the resources within their respective learning environments.
"We admit stories students tell us about themselves, and in doing so they give us an understanding of what each applicant could possibly bring to the intellectual, social and cultural vitality of the campus," Robinson said. "[This] moment of introspection is probably the most mature thing a 17 or 18-year-old will ever be asked to do, […] so students have the opportunity to put their best [selves] forward."
Gutierrez said that the UC application process in fall 2015 was highly competitive, so he concentrated on ways to stand out from the other applicants.
"The UCs [offer] a very good education, so I thought they would be looking for students who put a lot of passion into what they do," Gutierrez said. "It's not just about preparing us mentally, but also for the real world and to be active adults with an impact on the world."
Written by: Jeanna Totah — campus@theaggie.org