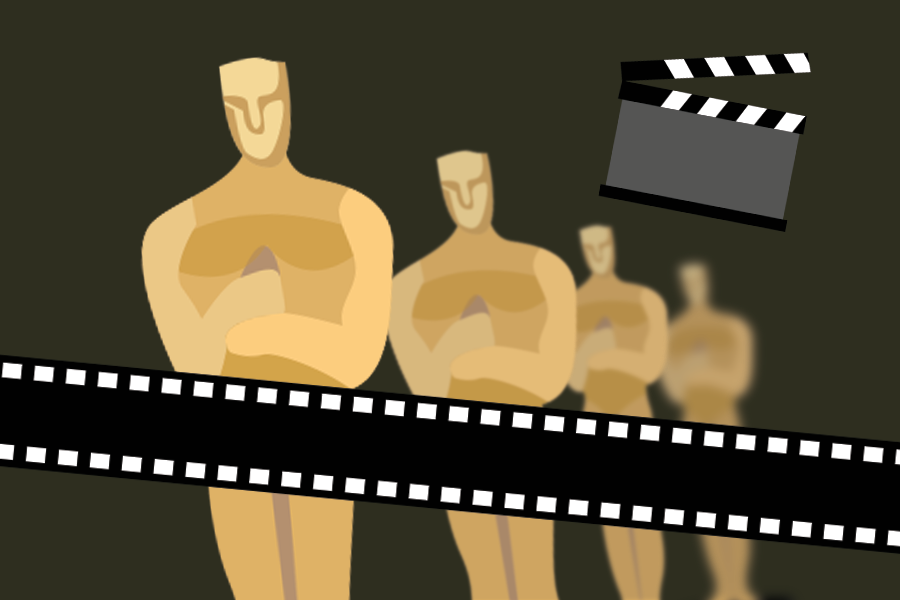 La La Land expected to continue dominating awards season

I look forward to the Academy Awards every year; the glitz and the glamour, the moving speeches and that special feeling of watching something universal, knowing that people all around the world are tuning in. But I admit that I also watch it for the awkwardness that comes with combining celebrities with rambling speeches, terrible jokes, hurt egos — and the hilarious memes that these moments will produce. But I also believe that it's a serious and beautiful event that celebrates the art of film, and we should never dismiss the impact that cinema has on our daily lives and opinions. Given the much-warranted backlash of last year's #OscarsSoWhite, I'm happy to see people of color being given better roles and earning nominations. With my predictions below, I tried to keep in mind the politics of Hollywood, given the importance of promotion, current events, who the Academy Award voters are and what they historically have preferred.

1. Best Picture: La La Land
This year's best picture nominations feature such amazing and vastly different films that it makes me cringe to watch them compete. There's the heartbreaking Manchester by the Sea, the hair-raising excitement of Arrival and the empowering Hidden Figures, but I believe that it's going to be a close race between Moonlight and La La Land. Both have received astounding critical acclaim, and although I feel that Moonlight should win for its groundbreaking and intense portrayal of a modern African American character, I have a strong feeling that La La Land will win instead for its revival of a bygone film genre, much like when the silent film The Artist won Best Picture in 2012.

Actor in a Leading Role: Casey Affleck
Casey Affleck's quietly understated yet riveting performance in Manchester by the Sea has been consistently raved about, and he's considered to be a serious contender for the Oscar. However, there's been much controversy surrounding the sexual assault allegations against Affleck, which raises the question of whether the public is willing to separate the artist from their craft, and whether the Academy of Motion Picture Arts and Sciences will take this into consideration as well. Hopefully we have moved past ignoring alarming personal information about the people we watch on screen, but Affleck's string of recent awards — including a Golden Globe — seem to hint at him winning the Oscar as well.

Actress in a Leading Role: Emma Stone

I'm personally offended that Oscars sweetheart Amy Adams was snubbed for her work in Arrival, so with her out of the race, there is a close competition between Natalie Portman's performance as Jackie Kennedy and Emma Stone's performance in La La Land. I'm not a huge fan of either, and although Hollywood loves biopics, I believe that Emma Stone will win for Best Actress given the overall popularity of the film and the vague consensus that it may be "her time."

4. Actor in a Supporting Role: Mahershala Ali
I hope that Mahershala Ali wins for his incredible performance in Moonlight, where his character takes on the role of a fill-in father for the movie's main character, providing emotional comfort and acceptance. Ali portrays all the vulnerability that we want to see in this character, and since I don't believe the other contenders to be too strong (except maybe the young Lucas Hedges), Ali seems a shoo-in.
Actress in a Supporting Role: Michelle Williams
I found Michelle Williams' performance in Manchester by the Sea to be incredibly moving, and very Michelle Williams-esque: reserved, yet appropriately and genuinely emotional when need be. Although she doesn't get much screen time, she is powerful and heartbreaking when we do see her, leading me to assume that she will win in this category.
Foreign Language Film: The Salesman

There's been much international buzz for Iranian director Asghar Farhadi's The Salesman, and initially, it seemed almost a given that the film would win this category, as the director's A Separation won the Oscar for Foreign Language Film in 2012. However, since Trump's executive "travel ban" order, all participants in the film, including the main actors, have decided to boycott the Oscars. I hope that if the film does win in the category, the director will tune in via Skype, but as of now, everything is up in the air.
Directing: Arrival

This category's a tough one, since La La Land's director has been praised for his creativity with tackling a unique category, and Kenneth Lonergan is also a strong contender for Manchester by the Sea. However, I can only hope that Arrival wins, as the film portrayed sci-fi in an unexpected and compassionate way that we haven't seen in a long time.
Music (Original Song): Anything from La La Land
I am willing to bet all of my meager life savings on at least one of the two nominated La La Land songs winning this category, which would be much deserved. Considering that they are up against that unbearable Justin Timberlake song from Trolls, I would not be surprised in the slightest. However, if Lin-Manuel Miranda's "How Far I'll Go" from the animated movie Moana wins, he would be the youngest EGOT (Emmy, Grammy, Oscar and Tony) winner in history.

Writing (Original Screenplay): Manchester by the Sea
Once again, given all of the buzz for La La Land, I can't help but be almost certain that it will win in this category. A close second — and a more deserving winner, in my opinion — would be Kenneth Lonergan's Manchester by the Sea for capturing an ordinary scenario and making it genuine, believable and touching.
Cinematography: Arrival
Moonlight's strong contrasts and beautiful indigo-and-violet palette shine throughout the movie, and La La Land stands out with its bold, happy colors, yet Arrival's cinematography in my opinion best captures the film's world. The cold uncertainty of the movie is portrayed with its foggy and sleepy tones, steely greys and darkness that allow only a few, quick moments of light. We'd normally call it muted, yet in this context, it is startling, which is why I think that Arrival will take home the award for this category.
Written by: Pari Sagafi — arts@theaggie.org