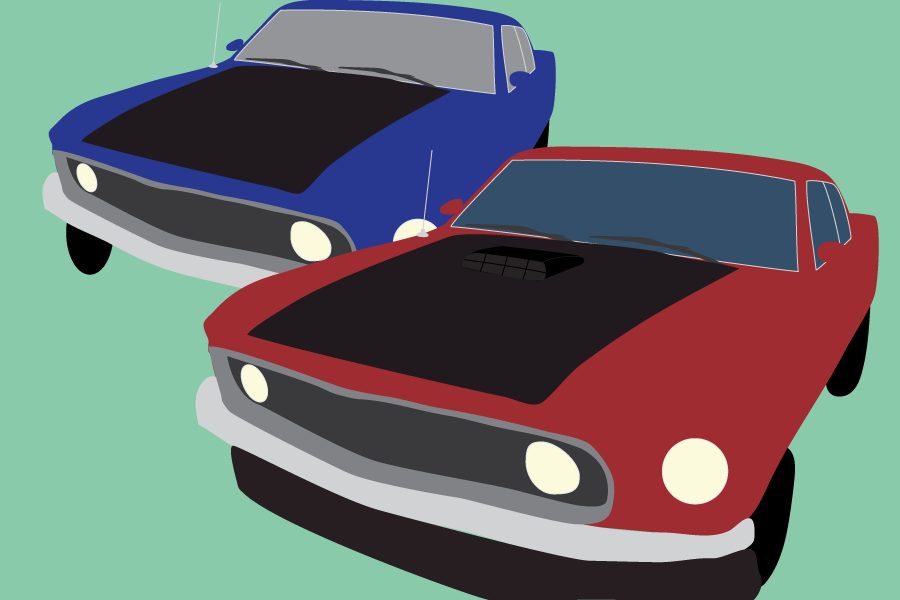 Woodland to showcase food, music, cars at Hot Summer Nights Show and Shine
Woodland is gearing up for a summer filled with stellar showcases of cars. To complement the warm summer nights, Mojo's Lounge & Bar will be hosting its 5th year of Hot Summer Nights Show and Shine. Hot Summer Nights Show and Shine is a car show held on the third Thursday of each month starting with May and ending in September, displaying cars older than 1978.
"We started about four years ago," said Christy Hayes, an owner of Mojo's Lounge & Bar. "It was after our first year — a couple of the car club guys approached me and wanted to see if maybe I would be interested in putting on this kind of cruise-in, show and shine car show once a month […] We went to the city and talked to the city of Woodland. I was the first business ever to request for street closures downtown. So we were kind of in uncharted waters as we started the event."
Hayes said the bar members have been working with a local Woodland club to put on the event.
"I worked with the Woodland Street Cruisers car club and they helped me promote it and find enough cars to come down," Hayes said.
The Woodland Street Cruisers is a relaxing club for car enthusiasts, according to its website.
"The Woodland Street Cruisers Club meets on the second Wednesday of every month and hosts an annual car show every May or June," according to the website. "The annual Hot Rod Club Reunion features vintage hot rods––1978 and older––and motorcycles of all years."
The event itself features around 50 cars now, yet it started with a much smaller collection.
"The first one started out pretty small," Hayes said. "We would only have about twenty cars show up sometimes. […] This year we built a little bit more on it and more and more cars come; people know about it and stuff."
The cars usually arrive anytime after 5 p.m., but the spectators usually come when the band starts about half an hour later.
"It's just a cruise in, cruise out — cars come stay for an hour or two, have drinks [and] appetizers and leave when they want to," Hayes said. "Some cars show up later […] They don't roll in until 6:30 to 7 o'clock. And then it kind of all finishes up by about 8:30."  
The event has plenty to eat for those who come hungry.
"Mojo's puts it on, so we are kind of an American casual farm to fork cuisine restaurant," Hayes said. "So we have the bar side and then we have our full service restaurant side, 428, and that's a little bit more upscale from casual dining."
Jonathan Long, a long time car enthusiast, is a frequenter of similar car events.
"I've always liked them," Long said. "Ever since I was a kid I've always liked them. I know nearby there was this neighborhood guy who had a gathering of old cars in his yard and I went over to watch. I was probably––I don't know––10 or 12 […] I thought, 'Woah those are so cool!' I've just always liked them."
Long's favorite era of cars are pre-war.
"The really old ones are cool," Long said. "I guess for some weird reason, I like the Edsels because they were kind of the underdog. And a lot of people made fun of them when they were new because they were kind of funny looking."
Mojo's Show and Shine will continue throughout the summer. More information on the event can be found on its website.
Written by: Nicolas Rago — city@theaggie.org