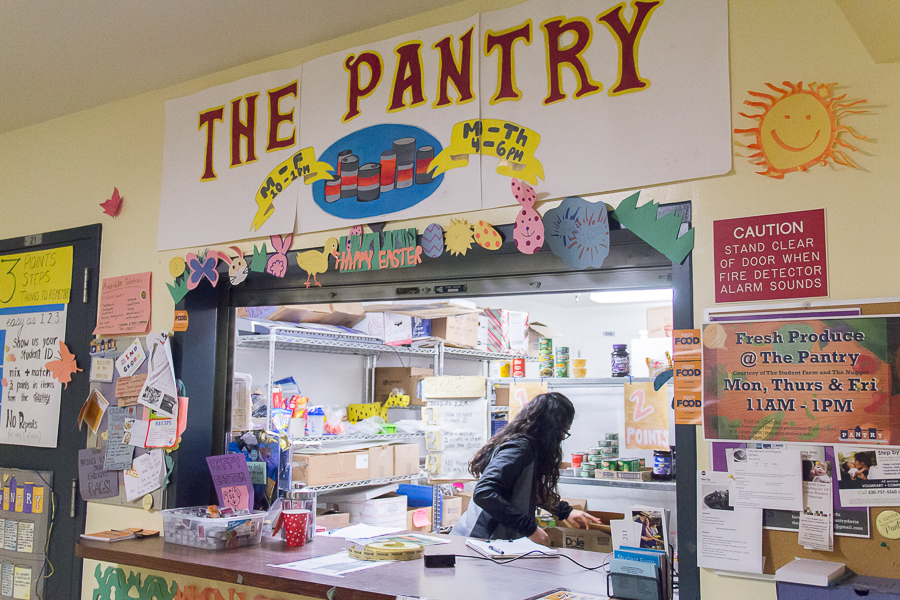 Event will showcase live performances to benefit a great cause
The ASUCD Food Pantry will be hosting its second annual benefit show on June 1, with the theme "Life's a Beach," in order to raise money for the cause. It will take place in Sciences Lecture Hall 123, and will be feature a variety of different student groups on campus, including a cappella groups, dance groups and cultural clubs.
Some of the organizations performing include Danzantes del Alma, Na Keiki 'O Hawai'i Polynesian Dance Group and The Liquid Hotplates. All the proceeds from the event will go directly to the Pantry to further aid it in its mission to create a healthier campus environment. Justin Hu, a fourth-year biological sciences major and an intern at the Food Pantry, works closely with the students who benefit from the Pantry's services.
"[As an intern], we help with stocking the Pantry and making weekly trips to the food bank," Hu said. "You get to see familiar faces that come in everyday, and it's really nice to know that you're helping them and that they want to continue using us as a resource."
The ASUCD Food Pantry is often considered one of the most beneficial resources on campus to students in need. The goal of the Food Pantry is to ensure that no student ever goes hungry or lacks the basic necessities needed in order to successfully pursue a higher education. The Pantry does more than just provide daily meals to students in need; it also holds food drives and provides scholarships to students in the form of grocery certificates or even gift cards to the Coffee House on campus.
"It's always been so humbling to work at the Pantry because we get to work directly with the people that we're helping out," said Bianca Miguel, a fourth-year psychology major and intern at the Pantry.
Additionally, working at the ASUCD Food Pantry is great network to be a part of on campus. Staffers meet multiple times a week in meetings and at their respective shifts in order to ensure that the Pantry is doing all that it can to continue to provide for students.
"For me, [working at the ASUCD Food Pantry] is more of a de-stressor," said Jia Yi, a third-year managerial economics major. "Its focused solely around helping people, and you get to get away from the stress of school while you're there."
The Food Pantry Benefit Show will be June 1 from 8:30 to 10:30 p.m in Science Lecture Hall 123. Tickets are $5 and can be purchased at the MU Bookstore.
Written by: Sydney Odman — arts@theaggie.org