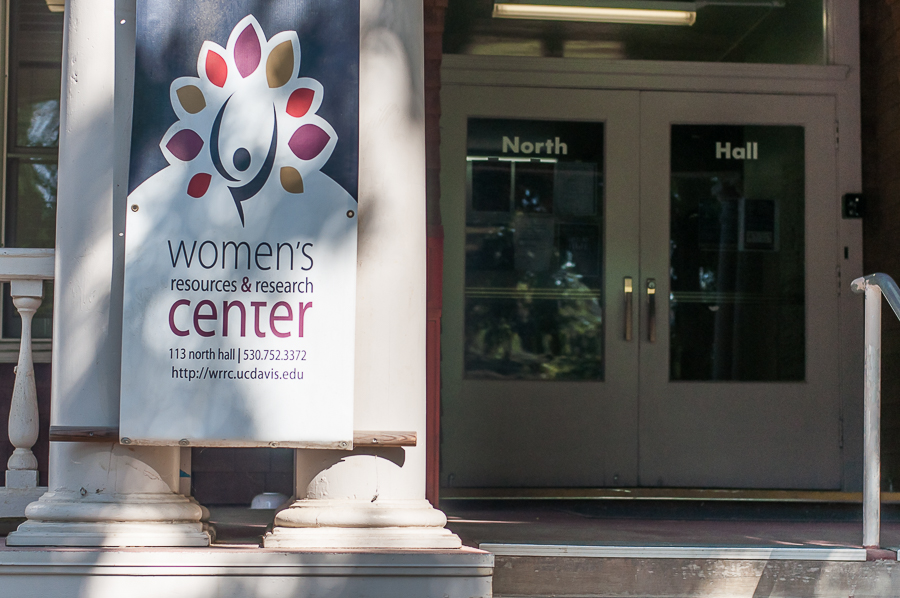 UC system, university leaders state plans to continue Title IX implementation
U.S. Secretary of Education Betsy DeVos' decision to roll back Title IX enforcements that protect survivors of sexual assault triggered a sweeping backlash throughout the nation and across UC campuses.
Title IX was initially enacted and funded in the 1970s to eliminate sex-based discrimination on school campuses. While Title IX does not specifically mention sexual assault, over the years it has been interpreted to aid in the fight against sexual assault on college campuses.
In her official statement given at George Mason University, DeVos claimed that she plans to continue enforcing tenants of Title IX that protect survivors and work to prosecute perpetrators. However, according to CBS News, in response to a question over whether she intended to rescind the Obama administration's guidelines, DeVos stated that was "the intention," and that her staff have "begun the process to do so."
In her statement, DeVos stressed that her intention is to continue supporting survivors while also providing more fair trials for the accused. To supporters of the Obama administration's changes that advocated for more consistent and serious repercussions for assailants, this news came as a devastating shock.
In light of DeVos' controversial statement, the UC community has responded in full support of survivors of sexual assault and Obama-era Title IX guidelines. UC President Janet Napolitano issued a statement earlier this week expressing her intention to continue supporting those impacted by sexual assaults on college campuses.
"It is important to underscore that state law and federal regulations remain in effect to provide procedural protections and prohibit sexual assault and other forms of sexual violence," Napolitano said. "The University of California remains firmly committed to protecting its students and staff from sexual violence and sexual harassment, while ensuring a fair process for all involved."
Most recently, on Sept. 22, DeVos returned to George Mason University to announce that the Department of Education will eliminate the "Dear Colleague letter" established under former President Barack Obama, which takes a strong stance against sexual assaults on college campuses. DeVos reportedly labeled individuals who are accused of committing campus sexual assaults "victims."
Napolitano responded to DeVos' recent speech in a press release.
"I am deeply worried by the Department of Education announcement today that will in effect weaken sexual violence protections, prompt confusion among campuses about how best to respond to reports of sexual violence and sexual harassment, and unravel the progress that so many schools have made in ensuring fair, timely procedures for both survivors and the accused," Napolitano stated. "I want to stress, however, that UC's pledge to protect our students and employees from sexual violence and sexual harassment remains unchanged. It is critical that campuses continue to prioritize the safety of students and their right to an equal education."
Kathleen Salvaty, the Title IX coordinator for the UC system, also released a letter in response to the Sept. 22 announcement addressed to the Title IX officers on the UC campuses.
"I want to reiterate that UC's systemwide policies and procedures on sexual violence and sexual harassment remain in full effect," Salvaty stated. "Our community members have the right to be free of sexual violence and sexual harassment. It is our job to ensure they not only understand this, but feel comfortable exercising that right and confident in our processes. Survivors of sexual violence should also be made aware of the resources and support available to them, including your campus's confidential CARE Advocate."
Chloe Adams, a fourth-year human development major and a former volunteer at the Women's Resource and Research Center, aided students who came in for counseling in her position at the center.
"Campus rape and rape culture is already a huge issue and the fact that it's being pushed down further and seen as less of a priority is furthering an already existing problem," Adams said.
UC Davis Chancellor Gary May recently also recently released a statement regarding the Title IX changes.
"The existing Title IX policy provides protections for students across the country when they experience sexual violence on their campuses," May stated. "This review is a potential step backwards. UC Davis is a place of compassion and fairness. I am committed to a fair adjudication process for all parties, while ensuring that UC Davis will never relent in the fight against sexual violence."
Adams said she took to online social media platforms like Facebook to praise both Napolitano and May for taking a stand.
"It makes me really proud to go here and very proud to be part of a community that cares about its students," Adams said.
Written by: Ally Russell — campus@theaggie.org