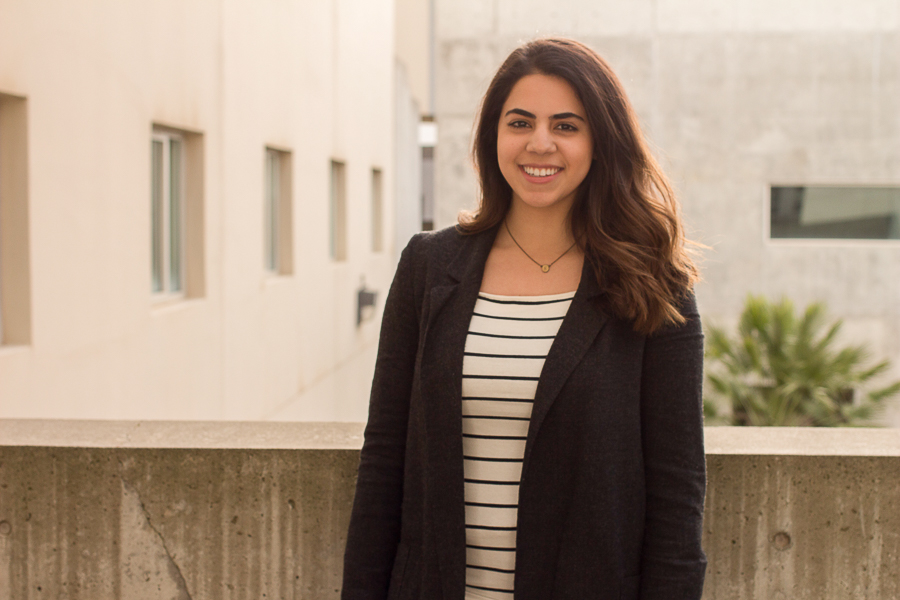 Ibrahim plans to communicate more with committees, units
ASUCD Senator Khadeja Ibrahim, a third-year political science major, was elected to the ASUCD Senate in the winter of 2017. Ibrahim ran on two platforms: the creation of a minority leadership program and doubling the number of hammocks on campus — the latter of which she made progress on. Ibrahim was not endorsed by The Aggie during her campaign for senator last winter.
"The first two quarters I was senator, I was working on other things — being more involved in different communities and talking about issues that were important to me and important to them," Ibrahim said. "This quarter, I'm focusing on my platforms. I have been working on doubling the number of hammocks on campus and it is looking pretty probable so hopefully it will happen."
Another component of Ibrahim's platform was to expand nap places and areas for meditation around campus.
"There's an extra room in the Memorial Union right now and I'm working with a number of organizations to just have an open room there," Ibrahim said. "I'm working with the Muslim Student Association because they would be able to use it as their prayer room because right now they only have the one in the SCC on campus."
While ASUCD President Josh Dalavai, a fourth-year political science major, said that Ibrahim "overall did a very good job with her platforms," Ibrahim explained her reasoning for deciding not to pursue one of her main platforms.
"I wanted to increase student diversity in government," Ibrahim said. "I've come to realize that there are so many organizations already on campus and already established so I thought it would be a waste of my time to do something like that because they're already there, so I just kind of dropped that [platform]."
Involved in both the Muslim Student Association and Students for Justice in Palestine, Ibrahim described how she has linked her personal life with her job as a senator.
"With Senator Rahi Suryawanshi, we've hosted workshops and lectures on issues like colonization and appropriation and cultural sensitivity," Ibrahim said. "We had one event that was really successful called 'Let's Decolonize Our Art' and that had students from so many different communities because it was about an issue that so many people are affected by."
Dalavai spoke very highly of Ibrahim's performance as an ASUCD senator.
"Khadeja is a very good senator," Dalavai said. "She definitely got her community involved by relating what's going on in ASUCD and making sure that they are still in the loop. She always kept them up to date on the happenings within ASUCD and she's a proud advocate of them at the table. She makes her voice heard and she shows up and does what she needs to do."
The unit director for one of Ibrahim's newly adopted units, Creative Media, is excited to have Ibrahim on board, although Ibrahim will be leaving office later this quarter.
"She just got my […] unit recently, and she's already reached out to me and we are planning to have a meeting," said Alex Park, the director of Creative Media. "We always feel like a senator could always help us out in several ways. For example, I know she worked with KDVS last quarter on their budget and I'd like her to do the same thing with us this quarter."
Looking back on her term, Ibrahim believes she performed well overall. She also discussed goals she has for this upcoming quarter.
"Now that I'm in my third quarter, I can look back and say that I did a really good job," Ibrahim said. "I worked well with my units and especially during budget hearings — I really advocated for things that they wanted. For example, with KDVS, I was able to persuade the table to not cut their budget so they didn't have to fire one of their staffers. One of my goals for this quarter is to be more communicative with my committees and adopted units."
Written by: Sabrina Habchi — campus@theaggie.org