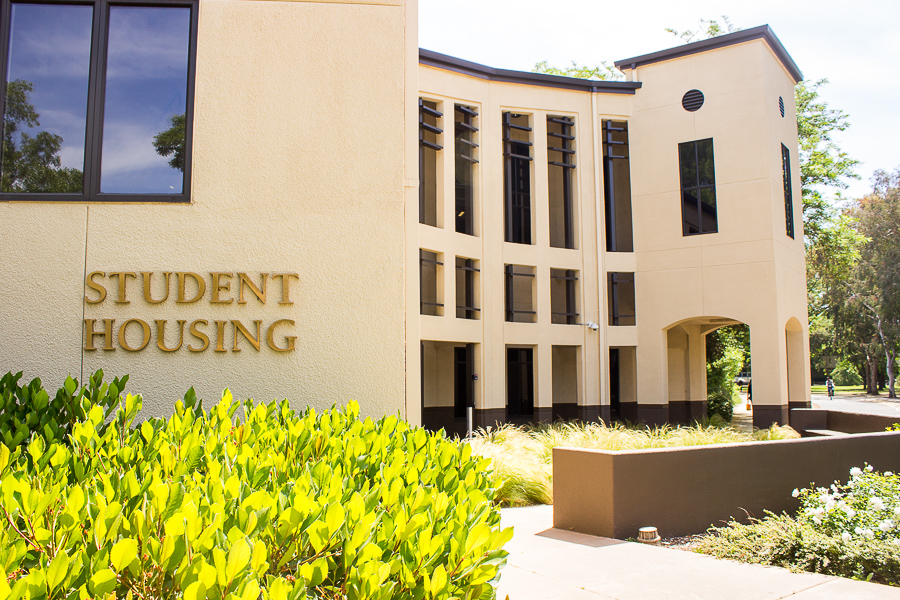 Former resident-advisors accuse student housing of systematic racism, lack of representation
Inspired by a senior's thesis detailing her own experiences with Student Housing as a former Senior Resident Advisor, several former resident advisors have also come forward to express their dissatisfaction with Student Housing's management and what they say is a culture that perpetuates fear among student staff members.
Angela Kim, a fourth-year gender, sexuality and women's studies major, wrote her thesis around the personal narratives of former RAs' encounters with racism and constant pressure from student housing coordinators. After serving as an RA for one year and an SRA for one year, Kim applied again to serve as an SRA for the current 2017-2018 school year, but was not rehired.
Although Kim worked to address issues of racism, which she believes specifically targeted women of color during the 2016-17 school year while she served as an SRA, her demands were not addressed by coordinators. Despite the fear of potentially not being rehired, in Spring 2017, Kim began gathering testimony from more than a dozen former RAs and former professional staff at Student Housing to support her claims.
Kim's thesis focuses on the experiences of herself and her staff of seven people of color and one white RA — the most diverse staff of RAs that year. According to Kim, because of her staff's vocalness regarding instances of inequality and lack of inclusivity, they earned a reputation of being "loud women of color," a phrase that was conveyed to Kim by coordinators.
Neither Kim nor anyone from her staff were rehired for the following year. Among Kim's staff were seven women of color, with one genderfluid individual, five individuals with disabilities, and four individuals from lower socioeconomic backgrounds.
Among the grievances of Kim and a group of former RAs is Student Housing's alleged failure to effectively implement tools to combat white supremacy and practice their vocalized commitment to inclusivity and diversity.
RAs attend weekly diversity training meetings that are run by their senior resident advisors to promote inclusivity and ensure RAs are able to relate to residents who come from diverse backgrounds.
In one week's activity, resident advisors were asked to role-play what it would be like to be gay and what they might expect from their own imagined coming-out experience. Kim vocalized her concerns to student housing about the insensitivity of this activity and how one of her staff members who didn't identify as straight had felt extremely uncomfortable during the activity.
Instead of employing experts in different areas of social justice and advocacy, like the Women's Resource and Research Center and Cross Cultural Center, senior RAs are trained to facilitate diversity workshops.
Branden Petitt, the director of Student Housing and Dining Services, provided responses to Kim and other RA's allegations.
"There are multiple days during fall training dedicated to social justice, equity and inclusion topics," Petitt said. "Additionally, professional staff work with the senior resident advisors on a weekly basis throughout the academic year to help ensure they are prepared to lead diversity discussions."
Petitt also stated that in the fall of 2017, the LGBTQIA+ Resource Center did give a presentation to RAs during training.
Out of 12 rehired SRAs for the current 2017-18 school year, 9 are white. Kim claimed that a lack of racial diversity among SRAs made their role fostering social justice presentations with residents misplaced.
Kim's statistics come from her own investigation and the statistics could not be corroborated by Petitt or staff at Student Housing.
As compensation for their time spent serving as resident advisors, RAs receive no formal paycheck. Instead, RAs are guaranteed free student housing in university dorms and a meal plan, but with attached stipulations.
One of the RAs serving on Kim's staff was Sabrina Younes, a fourth-year political science and psychology double major. Younes claimed that the free swipes into the Dining Commons were part of the RA job requirement, not part of the benefits, because resident advisors were expected to use them "to interact with [their] staff and to get to know [their] residents."
Beyond this, resident advisors depend on their employers to provide housing and food security, acting as both landlords and bosses. In this regard, Kim described being called "at-will" employees, who receive no workers rights or union representation.
"We are all essentially competing to guaranteed housing," Kim said.
Kim characterizes the environment as highly-competitive, not only after being hired, but throughout the year, if RAs want to be rehired.
"This compensated housing has the power to force employees into complicity and passivity," Kim said.
Moreover, Kim described Student Housing's right to terminate RA positions and subsequently their access to housing and food security with minimal notice.
Former RA Addison Montgomery, a third-year nutrition major, was fired from her position during the beginning of Spring Quarter last year. From the time of her meeting on a Monday, Montgomery was expected to vacate the dormitories in the following week and a half.
"It's very difficult to find housing at the beginning of Spring Quarter," Montgomery said.
According to most leasing laws, landlords are required to give tenants 90 days notice before eviction and, in specific situations, a minimum notice of 30 days.
Receiving no student aid and suddenly faced with the possibility of both homelessness and housing insecurity, Montgomery had 9 days to secure a new full-time job and a new place to live. Because Student Housing doesn't give resident advisors paychecks, Montgomery struggled to find places to live that didn't require any immediate payment.
Fearing the possibility of homelessness, Montgomery addressed her fears with staff coordinators who, according to Montgomery, suggested she try couch-surfing for the remainder of the school year.
"I told her, 'I have worker's rights,' and she said, 'No you don't,'" Montgomery said, referring to her meeting with an officer at Student Housing.
Petitt confirmed that resident advisors do not receive any representation or resources through Student Housing to address instances of injustice involving coordinators. Instead, Petitt described resources on campus that are available to all students.
"RAs can use any campus resources residents and other students use to protect them from unlawful practices," Petitt said. "We welcome feedback from student staff and try to create spaces where they feel comfortable providing that feedback."
In the past week, Kim has been able to secure a meeting with some Student Housing staff, including Petitt, to discuss her grievances and those of other former RAs.
At the meeting, Kim plans to put forward a list of demands to help improve the experiences of RAs.
Written by: Ally Russell — campus@theaggie.org