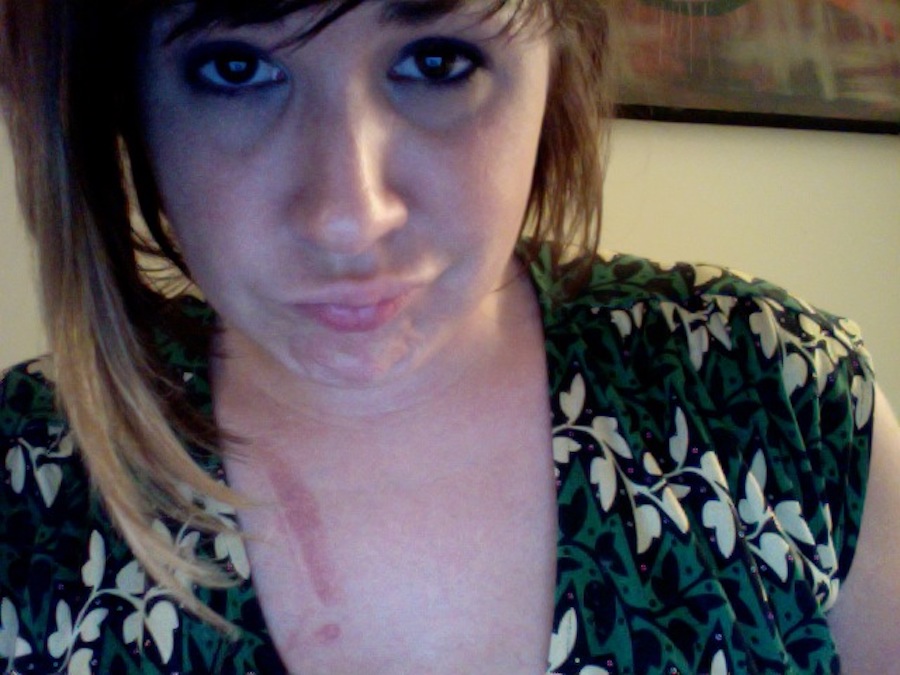 Maybe it's Maybelline
After spending an entire Sunday scrolling through Tinder, Casey Mallock was feeling rather unlikeable. It seemed as though the same, uninteresting 15 people would move past their thumbs as they scrolled through singles in the area.
"There has to be an easier way to make people think that other people think I'm attractive," Mallock pondered. "Maybe I can hire someone to 'run into me' at the CoHo and make overly flirtatious comments about my hair. I could even have a dozen carnations delivered to my nutrition class, or have one of my parents call and refer to them as 'Daddy' aloud."
Luckily, their mistakes turned into fortune.
"As I was getting ready in the morning I was thinking about going to eat at Raja's with a managerial economics major when something miraculous happened!" Mallock recalled. "My skin scorched and simmered under the heat of my hair appliance. My curling iron burned me, and left me with a perfect mark. I spent the rest of the day beaming with what appeared to be the release of sexual frustration! My friends spent the rest of the week in anxious questioning. I answered their questions about my new partner in glee. 'He's hot,' I said. 'When I turn him on, things really heat up between us. And he really complements my hair, which is rare.' They haven't stopped begging to know who this mystery partner is."
Casey Mallock has since come out with a line of overheating styling appliances that help you get the look you desire — that is, recently sexed. A blow dryer that creates perfectly tousled hair is among the many products available in Mallock's stock.
"There's no need for game when you have these! Let the public know that you're getting some, without ever lifting a finger." Mallock stated as they endorsed their new products. "Except, of course, the finger that turns on the rogue hair straightener."
Find the product that's right for you this summer!
Written by: Beck Nava — rnavamcclellan@ucdavis.edu
(This article is humor and/or satire, and its content is purely fictional. The story and the names of "sources" are fictionalized.)