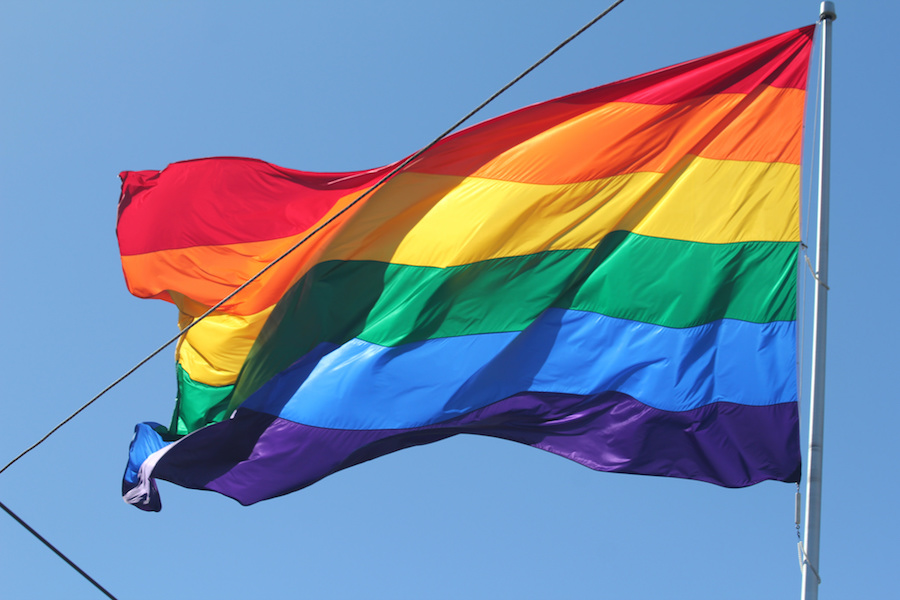 Vice Mayor Ted Hickman tells UC Davis faculty, staff to read first amendment
UC Davis announced its solidarity with members of the LGBTQIA+ community in condemning Dixon Vice Mayor Ted Hickman after a controversial column he wrote, in which he called for the establishment of a Straight Pride American Month and used the term "faries" to refer to gay individuals.
An online petition includes a letter penned by 12 advisory committees and staff and faculty associations, including LGBTQIA+-focused committees and working groups as well as the African American Faculty and Staff Associations, Asian Pacific American Systemwide Alliance, Disability Issues Administrative Advisory Committee, Latinx Faculty and Staff Associations at UC Davis and UC Davis Health and Native American Faculty and Staff Association, among others.
"This hate-filled rhetoric is particularly egregious given his position in public office, and negatively impacts our local communities," the letter states. "We ask the campus community to stand together in renouncing such bigotry, and to reaffirm our values of diversity, inclusion, equity and mutual respect."
Hickman responded to an email from The California Aggie requesting a statement in response to the letter.
"My statement? Read the first amendment and explain it to our 'teachers' in the intellectual community please," Hickman's wrote in the email. "Thank you."
The online petition was signed by over 141 individuals.
The town of Dixon, which has a population of just over 18,000 individuals, is located under 10 miles from Davis. Sacramento Mayor Darrell Steinberg has publicly called for Hickman to resign.
Recently, over 200 people showed up to the July 10 Dixon city council meeting, calling for Hickman's resignation.
Hickman's column, initially published by Dixon's Independent Voice newspaper, is also posted online. Michael Ceremello, a columnist and journalist for the Independent Voice in Dixon, offered The Aggie his opinions on the situation.
"The First Amendment is not in place to protect the sensibilities of the majority or vocal minority but to allow for uncomfortable opinions in opposition," Ceremello wrote in an email.  "The real fact all of the opponents of free speech are missing is that Ted Hickman, as a councilman and vice mayor, has never made any decision based on sexual identification. Those who stated that Ted Hickman did not "represent" them were hate filled ignorant snowflakes."
The column itself claims heterosexual Americans are different from members of the LGBTQIA+ community.
"We work, have families, (and babies we make) enjoy and love the company (and marriage) of the opposite sex and don't flaunt our differences dressing up like faries and prancing by the thousands in a parade in nearby San Francisco," the column reads.
A July 14 article published by The Sacramento Bee acknowledged Hickman's history of controversial statements. Hickman ran a Toys for Tots program and initially claimed no gifts would be given to "radical Muslim's children," The Bee reported. He later changed his stance.
Hickman's column on Straight Pride American Month has received coverage from the Washington Post, Mother Jones and the Los Angeles Times.
According to The Bee, Hickman said his most recent controversial column was meant to be humorous. In retrospect, he said he wishes he would not have explicitly attached his title of vice mayor to the piece.
"Freedom of expression and the civil exchange of differing viewpoints are fundamental to higher education," the letter from UC Davis community members reads. "But words and acts of hate are forms of violence that threaten our mission as a public research university committed to academic excellence and scholarship in service to the public good."
By Hannah Holzer — campus@theaggie.org