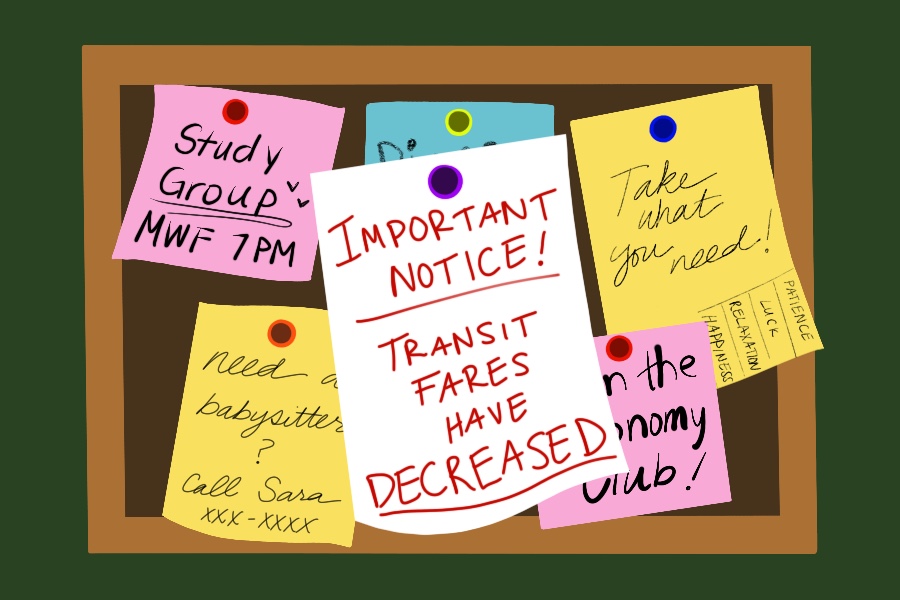 Bus, light rail fares decrease after 47 years
It has been about 47 years since Sacramento Regional Transit historically took a step to lower bus and light rail fares. Now, the agency will drop base fares from $2.75 per ride to $2.50 while reducing monthly passes from $110 to $100. In addition, as part of a package, senior monthly passes will be reduced as well as single ride discount tickets.
While rates were once raised, the new prices will bring the fares back to their original pricing. Henry Li, the SacRT general manager, stated that the agency was able to do this because of optimization and efficiencies.
"Over the last couple of years, SacRT has greatly improved our financial outlook through business optimization and operational efficiencies," Li said in an email. "It is now important to reinvest some of the savings in our community through reduced fares and increased service. It is truly about providing the best transit service possible for the Sacramento region."
Steve Hansen, the SacRT vice chair, believes that by reducing the fares, RT can attract new riders.
"SacRT can do this because of the improvements made to the agency's fiscal outlook over the last couple of years," Hansen said in an email. "Coupled with the return of transfer tickets and increased weekend light rail service, RT is working to attract new riders who have never used the system."
The discussions about lowering fares started due to the beginning of a new fiscal year for the agency according to Devra Selenis, the vice president of communications and partnerships for SacRT.
"With the start of the new fiscal year, we realized there were savings achieved through operational efficiencies," Selenis said. "We discussed how we could reinvest some of the savings in the community to give back to our riders."
Christopher Flores, the assistant to SacRT's general manager, explained that the fares are fleeting.
"We approved it as a temporary six month price drop because there are requirements on fare changes," Flores said. "This means that what you're doing isn't going to be adversarially affecting certain demographics more than the other. That's why it's a six month pilot, but we will try to keep making it permanent."
While the fares are short term, Li envisions long term goals for the agency.
"In the long-term, I believe, to grow ridership we need to prioritize our customers' demands and provide them the service they want," Li said in an email. "Additional headways, transfers and lower fares taken together should make it that much more convenient to ride our system. We have been hearing from customers asking for these changes and we are listening and taking action."
As a UC Davis alumni, Flores stressed the importance of student transportation and how the agency is still looking to consistently improve.
"SacRT will be launching frequent electric vehicle shuttle service between UC Davis and the UC Davis Medical Center, with a stop downtown," Flores said. "This will directly benefit the university and foster economic growth."
Hansen further noted that SacRT has more plans to come that would expand its transit services.
"The SacRT board believes that if we see lower ridership on our traditional transit service, let's innovate," Hansen said in an email. "SacRT recently implemented a new on-demand ride-hailing service called SmaRT Ride. It's like Lyft, but cheaper."
There are numerous factors as to why ridership has declined.
"The problem is not just here; nationwide, traditional public transit use has declined from its peak just a few years back," Hansen said. "Ridership reflects many factors: gas prices, development patterns and a community's employment profile."
In addition, one of the factors affected by such declines would be the environment, which has taken its toll.
"Everything suffers as fewer people take transit, but our environment can take the hardest hit," Hansen said. "The Sacramento region is ranked the 5th in the nation for the worst ozone pollution. Public transportation helps improve the air quality by reducing vehicle miles travelled. Our transportation sector is the biggest contributor to greenhouse gas emissions and toxic air pollutants. By reducing the number of conventional engines on the road — through
transit use — our air and water fares a lot better."
Li suggested that there is an importance in investing at the local level.
"The key message is that if we want to grow our system and get more single occupancy vehicles off the road, we need to invest in transit at the local level," Li said in an email.
Written by: Stella Tran — city@theaggie.org