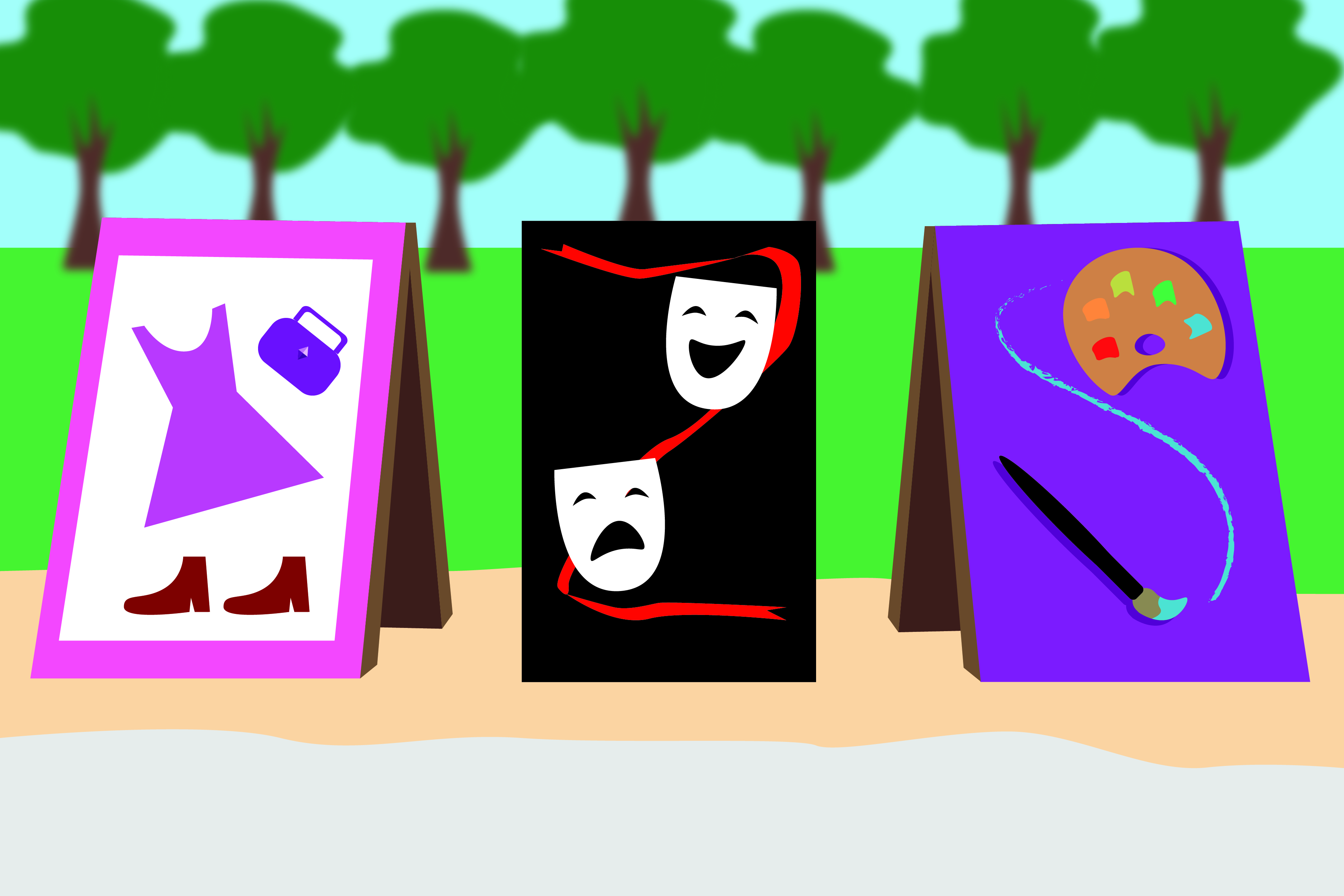 A helpful guide to immersing oneself at UC Davis
Many of us don't have the luxury of studying the arts as a UC Davis student. If one's respective field of study doesn't have anything to do with arts and culture, then it can be difficult to find a suitable outlet to fill one's creative void. However, there are several outlets at the disposal of every student on campus, and several of which are paid for by students.
Here's a list of organizations that can provide some artistic and cultural involvement.
Established in 1979, EC is entrusted with providing the university with live concert entertainment. Several high-profile artists have performed on campus over the years. Recently, big names such as Khalid, Chance the Rapper, BØRNS and Alt-J have taken the pavillion stage for thousands of students. Our Lower Freeborn neighbor is also student-run with a staff of nineteen students. A full list of past performers is available on their website, as well as the opportunity to vote for the next performer to visit UC Davis.
This student radio station is located in Lower Freeborn and broadcasts on 90.3 FM for people in Davis to the greater Sacramento area to hear. The UC Davis radio station was officially established in 1966 when ASUCD and KCD (the original radio name) applied and received an FM radio license; however, humble campus broadcasting began as early as 1963 in student dormitories. The alternative station has since become the most popular radio station for students at UC Davis to tune in to.
California Aggie Marching Band (CAMB)
The Band-Uh! embodies the quintessential image of school spirit. The CAMB is another volunteer and student-run organization that allows students to showcase their musical talents and develop their skills. Established in 1929, the organization has strong roots embedded in marching at UC Davis sporting events and leading the parade on Picnic Day.
The UC Davis Craft Center provides several hands-on creative outlets for students, and from experience, it is quite cathartic. It offers classes pertaining to glass work, ceramics, jewelry, photography, textiles and several other craft activities. Classes are small and offered every quarter. Registration for fall began on Sept 6 and instructions on how to register are available on the craft center website.  
The $30 million Manetti Shrem Museum, which held its grand opening in November 2016, is a great place to see a variety of art. The museum houses several collections, including those from faculty and staff. For current exhibitions, programs and events, visit the museum website. The organic and modern architecture of the building itself is an amazing aspect of the museum. Also, visiting is free for all.
The Mondavi Center is the hub for all performances that come to UC Davis. Music groups, speakers, comedians, theater troupes, films, dance companies, etc. all perform at this state-of-the-art venue. Ticket and event information is available on their website, and the opportunity to subscribe to their newsletter is also available. Students get their first ticket to an event at the Mondavi Center for free.  
A full list of clubs and organizations can be found on the UC Davis website.
Written by: Josh Madrid – arts@theaggie.org