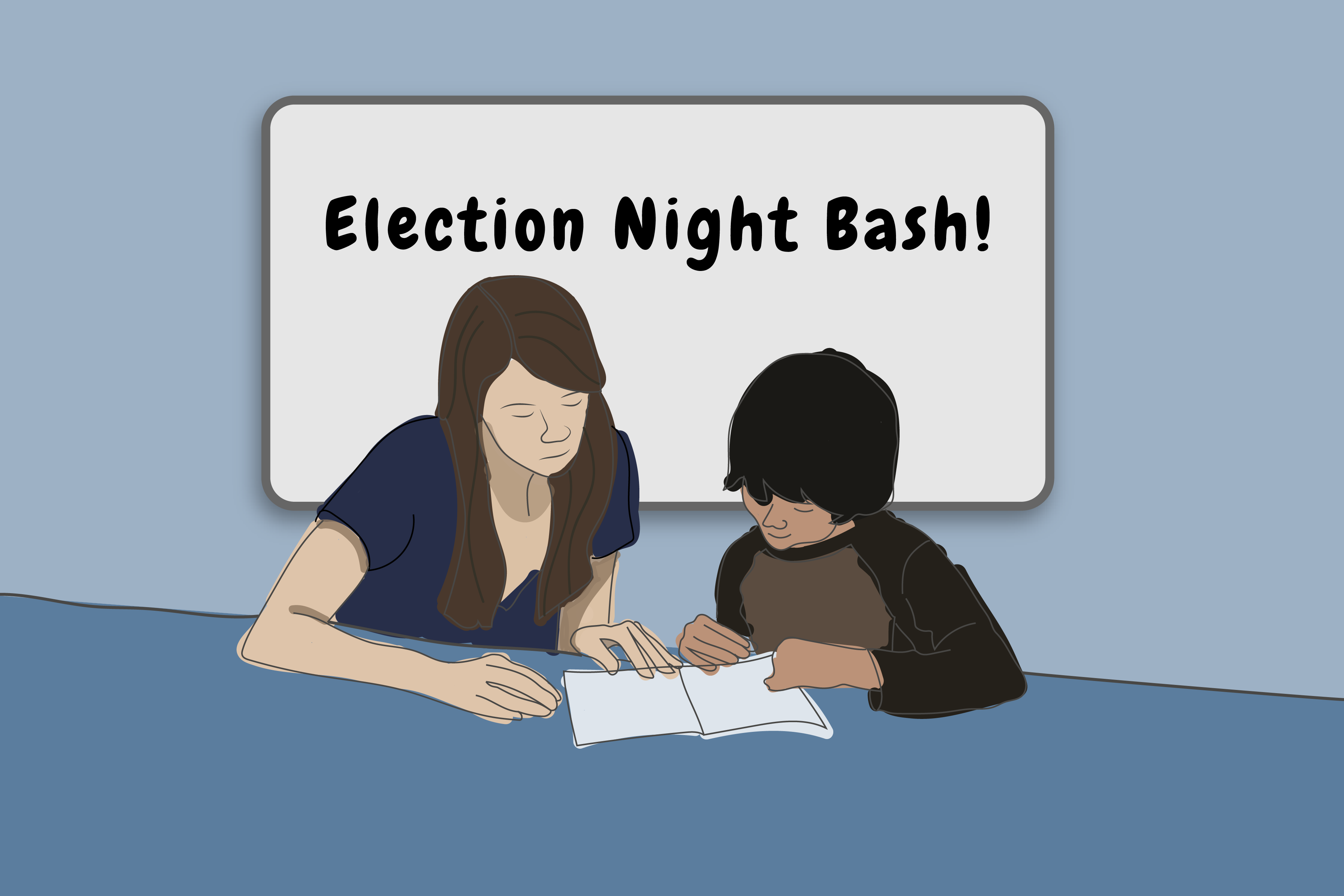 Yolo County Elections Office hosts event to educate youth on election process
On the night of Nov. 6, the Yolo County Assessor/Clerk-Recorder/Elections Office (ACE) hosted an Election Night Bash at the Yolo County Administration Building in Woodland to engage youth in the local election process. This second annual event gave local youth a front row seat in the ballot counting process. The Election Night Bash is one part of many initiatives by Yolo County ACE to provide opportunities for students to find and express their civic voice through action.
The event occurred at a live polling station, giving youth the opportunity to see the process of ballot counting first hand.
"The Election Bash is an opportunity for Yolo County youth and their families to come and experience the democratic process on election night," said Katharine Campos, the program manager for Yolo County ACE.
Working with their staff, Yolo County ACE provided tours for youth and families to look behind the scenes at the processing of precinct and vote-by-mail ballots that were already received by the Elections Office.
"We are trying to engage the youth and show full transparency with the entire election process," Campos said. "The purpose of programs like this is to increase education in the knowledge of politics on a local level, especially how it affects youth directly."
One of Yolo ACE's main initiatives is to encourage youth to preregister to vote.
"We believe that the younger we can get students civically engaged and caring about the process, the more likely they are to vote in the future," Campos said.
Jesse Salinas serves as the Yolo County Assessor and emphasizes the importance of registering to vote on time.
"Majority of the people here are college students, maybe 80 percent" Salinas said. "The problem is that this building is packed with youth who didn't register to vote on time. It's great to see youth engaged in voting, but we need to teach them to register to vote on time, or else confusion on the voting process happens, and that can be easily avoided."
Failure to register to vote by the Oct. 22 deadline didn't prohibit many from voting, but it did lengthen their process at the polling station.
"I've been standing in line to receive my ballot for maybe 30 minutes," said Vanessa Ancic, a student at Woodland Community College. "I came to here to vote with my friends, but I didn't know that if I missed the voter registration deadline, that I would have to wait to fill out a conditional ballot."
A conditional ballot allows voters who miss the registration deadline to register to vote during regular voting, but it requires their polling station be the Yolo County Election Office.
"Tonight was more than just teaching kids the voting process," Salinas said. "It was about teaching youth the importance of how voting policies affect the election process."
In both Yolo and Sacramento counties, officials pushed initiatives to increase education in the knowledge of elections on a local level.
Elected in June of 2018, Karina Talamantes serves as the Sacramento County Board of Education Trustee. One of Talamantes's platforms is centered on pushing civic education.
"Civic engagement is the foundation of a healthy democratic society," Talamantes said via email interview. "Anyone can be civically engaged by learning more about issues impacting their community. Unfortunately, over the past few years, there has been a decline in voter participation, one important aspect of civic engagement."
The SCOE has established partnerships with various organizations — such as the California Secretary of State Office and the County of Sacramento Voter Registration and Election Office — to create opportunities for youth involvement in local politics.
"These partnerships will engage our youth with voter education weeks, voter registration, mock elections, and education drives," Talamantes said via email interview. "SCOE supports opportunities for students to find and express their civic voice through voting, civic action projects, career exploration, and student advocacy."
This movement is a part of the goal of various California local governments to integrate civic learning opportunities.
"It is important to build a movement centered around voting and participating in our electoral process," Talamantes said via email interview. "Being civically engaged and empowering others is the key to change in our country."
The Election Night Bash is one of many initiatives made by local counties to implement events and programs catered around the empowerment of youth in civic education. Local governments hope these events will encourage youth to vote in local elections.
Written by: Brooke Hill — city@theaggie.org