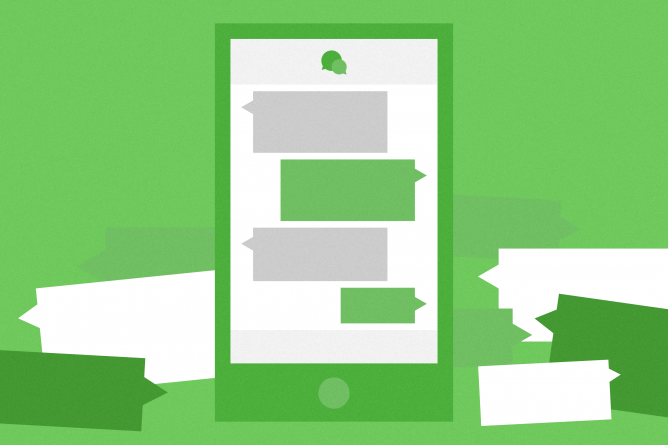 UC warns students, staff against using messaging apps in China
Photo Credits: JEREMY DANG / AGGIE
Email alerted UC travelers about potential risks in using applications like WeChat, Whatsapp in China
An email sent by an individual from the UC Office of the President's Office of Liability and Property Programs warned staff members to refrain from using certain messaging applications, such as WeChat and Whatsapp, while traveling in China.
"The Office of Risk Services of the University of California headquarters internally relayed the guidance from WorldAware (a security and risk management company with whom we consult) to risk managers on our campuses and medical centers," said Claire Doan, the UCOP director of media relations, via email. "We sent the email following a recent Department of State travel advisory for China; it is meant for consideration by staff involved in ensuring the safety and security of international travel by individuals in the UC community."
Joanna Regulska, the vice provost and associate chancellor of Global Affairs at UC Davis, also mentioned the UC's partnership with WorldAware and said the university sends information and instructions to travelers about possible risks via the campuses they attend.
"Given the mobility of UC Davis students, faculty and staff, we're committed to providing travel security tips and resources, aiming to ensure safe and productive trips for travelers," Regulska said via email.
While none of the individuals contacted provided context on why the warning was issued, according to CNN, the UC's warning is a result of the fear that travelers' messages could be used against them.
The warning was issued amid U.S. universities throwing out or replacing technology purchased from Huawei Technologies, a Chinese company, in order to avoid "losing federal funding under a new national security law backed by the Trump administration," according to Reuters.
Written by: Sabrina Habchi — campus@theaggie.org