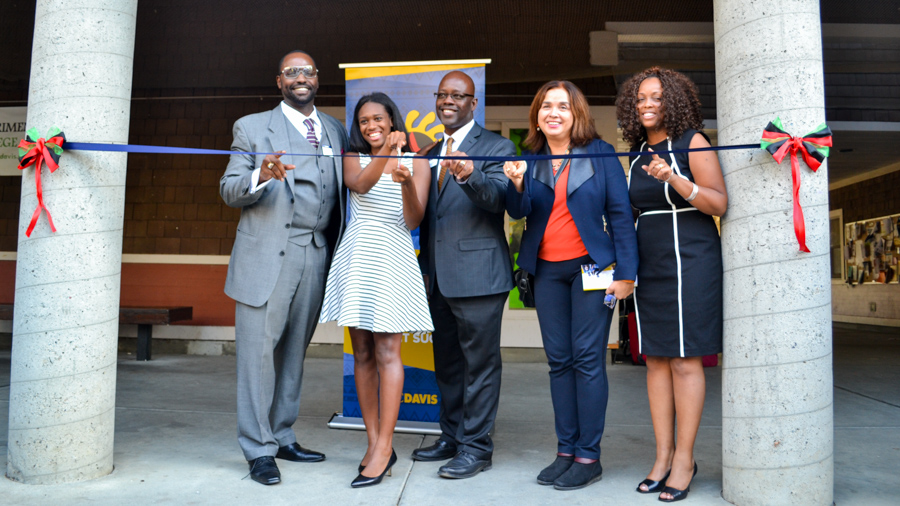 New center offers resources, safe space for African American students.
On Oct. 26, the Center for African Diaspora Student Success, a new resource location for African American and African students to find academic and community services, opened its doors at UC Davis.
The new center, located on the second floor of the South Silo, is part of the UC Davis African American Initiative, an effort focused on increasing and developing the presence of African American undergraduate students at UC Davis.
Kayton Carter, the director of Strategic African American Retention Initiatives, talked about the university's development in creating the center and what it will mean for students.
"It started with concerned students and other groups of folks like the African Continuum and African American Faculty and Staff Association who were really looking at trying to make this space better for the African and African American student population," Carter said. "If you talk with the students themselves, how they perform in class is sometimes a reflection of how safe they feel and how comfortable they feel outside of the classroom."
Graduation rates at UC Davis are lower for African American undergraduate students than any other group. According to ASUCD Senator Kamaal Thomas, 33 percent of African American students graduate within four years. Retention and enrollment rates of admitted students have been major goals for the university.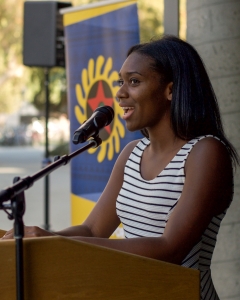 The new center will include academic and professional advising as well as computer stations, on-site tutoring and student support services. Thomas, a fourth-year international relations and Chinese double major, who also works at the center, discussed what the center brings to students at the university.
"Since my freshmen year, a lot of African American students always felt like there wasn't necessarily a place to call home, a sense of community where they could see people that have similar faces as them," Thomas said. "African Americans students, we're less than 3.3 percent of the overall school population and so oftentimes we go into classes and we're the only person of our skin tone that we see. And so, we definitely wanted to create a safe space where students of the African diaspora could interact with each other, learn from each other, grow with each other and get educated with each other."
The center hopes to work on a holistic development for students, looking at academics, mentorship, health, well-being and career development. Thomas says that the center hopes to improve the four-year graduation rate for African-American students from 33 percent to 78 percent within the upcoming years.
Dorian Kariuki, a first-year biomedical engineering major, discussed her experience as a new student at UC Davis and finding the center as a place where she could interact with members of her own her own ethnic background.
"I thought that this was a really cool idea so I'm really happy that this happened. I was aware of the fact that it's going to be a little bit different, especially being surrounded by people who don't look like me," Kariuki said. "The notions I had were that it wasn't going to be that important to be involved in the African American community or the African diaspora community, until I got here. That's when I really learned why it's important."
Thomas notes that he also hopes to see students from outside of the diaspora feel welcome to come to the space and be a part of the center.
"This is for the university as much as it is for the African diaspora, so we'd love to see other students come. We're very welcoming; we'd love to see their faces and to see them partake in some of our activities and programs," Thomas said.
As far as what she hopes to see from the center, Kariuki says that she looks forward to helping incoming students with the new community that she's found.
"You need help to be able to succeed here," Kariuki said. "Especially growing up in my identity as a black woman and being able to create that support system for others who may be coming in too, to be able to realize that we are part of a community and that one person's success will be another person's success and our whole community's success."
Written by: Ivan Valenzuela – campus@theaggie.org