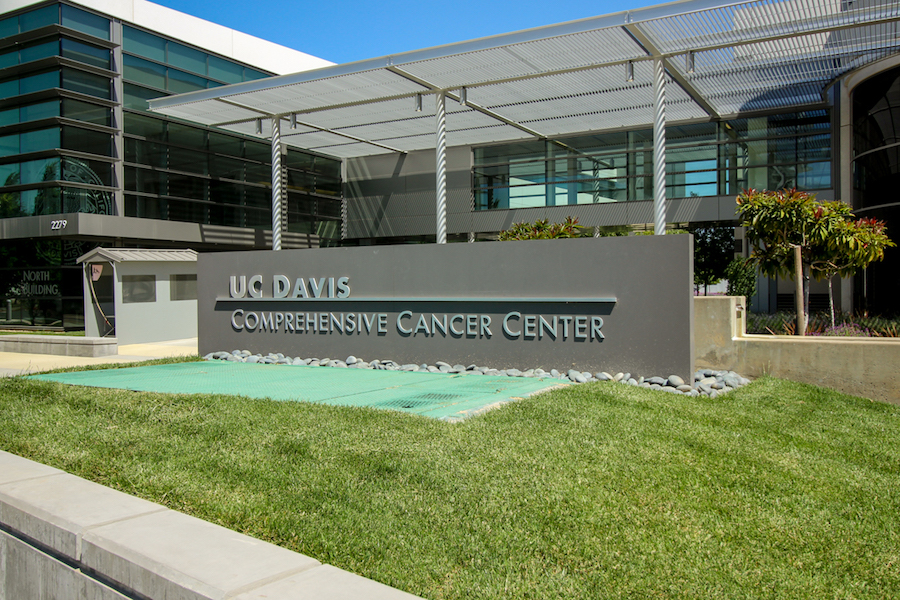 Head-shaving event raises over $25,000 for pediatric cancer research
On April 12, UC Davis Children's Surgery Center's nurses and parents shaved their heads in support of child cancer patients at the UC Davis Medical Center (UCDMC) in Sacramento.
The event was run by the St. Baldrick's Foundation, a non-profit organization dedicated to raising money for children's cancer research. UCDMC nurses and parents of cancer patients volunteered to become "shavees" and shaved their heads as a part of the fundraising event.
"St. Baldrick's volunteers host head-shaving events where volunteers go bald to shave in solidarity with kids who have lost their hair during treatment," said Cristine Lovato, the media and public relations coordinator at St. Baldrick's.
Heather Sims, a registered nurse at the UC Davis Children's Surgery Center, was one of the shavees of the event. She was inspired to take action after a 12-year-old cancer patient at UCDMC passed away in February.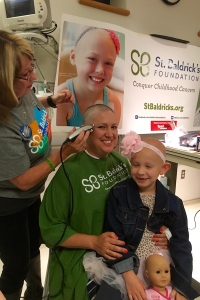 "We take care of children going through chemotherapy on a regular basis at the Children's Center," Sims said. "They're very near and dear to our hearts."
Sims reached out to fellow UCDMC nurses about planning a head-shaving fundraiser with St. Baldrick's to show their support for the child patients undergoing chemotherapy. According to Sims, the nurses were eager to help run the event.
Among the shavees was a four-year-old boy who wanted to show support for his identical twin brother, who is currently undergoing cancer treatment.
Lisa Baker shaved her head in solidarity with her daughter who has B-cell acute lymphoblastic leukemia, a type of cancer affecting the body's white blood cells.
"I think the moment you hear that your child has cancer is one of the rawest, most vulnerable moments you'll ever feel as a parent," Baker said in an interview with FOX40. "You feel out of control. So, really, fundraising for this cause is an answer to prayers of families like mine and many others."
The event raised over $25,000, all of which will be used for childhood cancer research.
Sims reflected on the fundraiser, recalling the reaction the teenage patients had when they learned that she had shaved her head in support: a mixture of happiness and gratitude.
"It was a pretty enlightening experience," Sims said. "It means a lot to all the chemo kids, how people are shaving their heads to look like them."
Although the event is over, donations are still accepted at the St. Baldrick's Foundation website.
Written by: Emma Sadlowski — campus@theaggie.org