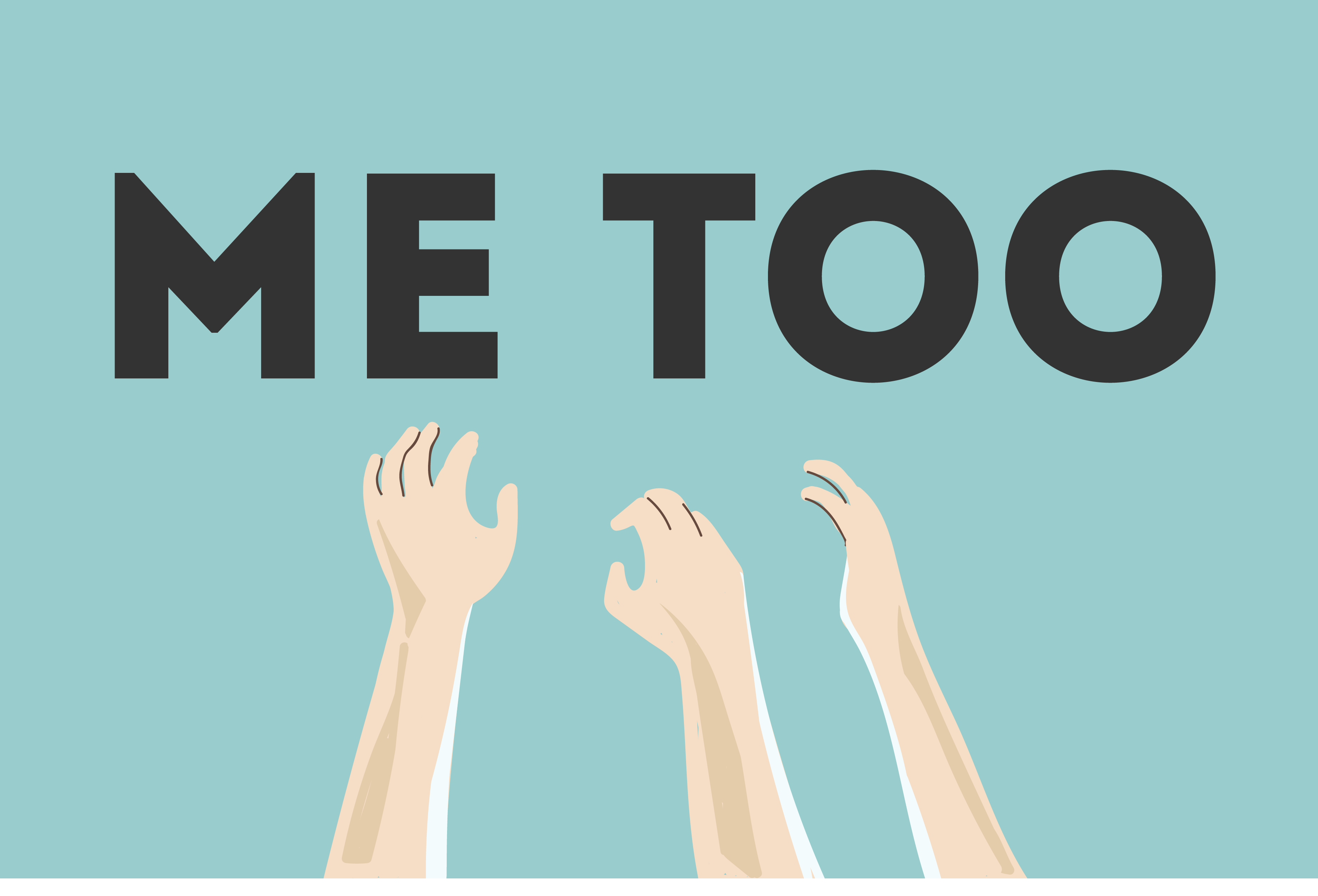 Professional sports continues to grapple with the #MeToo movement
On Oct. 7, Pittsburgh Steelers quarterback Ben Roethlisberger was met with cheers as he led his team to a decisive 41-17 victory over the Atlanta Falcons. In baseball, New York Mets infielder Jose Reyes was recently nominated for the Marvin Miller Man of the Year award, an award which commends players for their contributions on and off the field. Over in Europe, where soccer is king, Cristiano Ronaldo was praised by Juventus manager Max Allegri for his cool composure going into his first season with the club. Back in March, retired NBA superstar Kobe Bryant received his first Oscar for his animated short, "Dear Basketball," as he prepared to debut his new ESPN program "Detail." Former NBA star Isiah Thomas still works for NBATV.
In wake of movements such as #MeToo and #TimesUp, professional sports is yet to see the widespread fallout that Hollywood experienced at its onset. Of the aforementioned men, all of whom have received allegations of everything from domestic abuse to sexual harassment and assault, none have experienced the same downfall as have high-profile entertainers such as Bill Cosby, Louis CK or Kevin Spacey.
Former Baltimore Ravens running back, Ray Rice, briefly put a harsh spotlight on professional sports when a video of him assaulting his fiancé in an elevator forced the sporting world to rethink how it handles the gendered mistreatment of women.
As both a sports reporter for ThinkProgress and a co-host of "Burn It All Down" (which brands itself as "The Feminist Podcast You Need"), Lindsay Gibbs has covered cases like these. While she has seen some progress from the leagues with regards to how they handle issues of gendered violence, harassment and mistreatment, she has said that there's a long way left to go.
"Gendered violence in sports has been a big topic in sports since the Ray Rice domestic violence case in 2014," Gibbs said. "Since then, many leagues — especially the NFL and MLB — have reworked their policies and enhanced discussion about abusers. But there is still a huge prominence of the narrative that this is all just a "witch hunt," and women are just lying to get revenge or money from men. And excuses are still regularly made for abusers"
With every new case of alleged mistreatment, many of the same tactics are used by both the fans and media to let accused abusers off the hook. The legal situations of the aforementioned men varied. Only Thomas was found culpable inside the court of law, after a lawsuit against the New York Knicks found Thomas, owner James Dolan and the organization responsible for a toxic work environment.
Roethlisberger, who was accused of rape by two separate women in 2009 and 2010, settled one case out of court, while the anonymous accuser in the second case chose not to file charges, citing a fear of how the fallout of such a public case might affect her.
Manning never faced criminal charges, but his accuser, Dr. Jamie Naughright, claimed that in 1996, Manning made sexually explicit contact with her in the locker room. Naughright filed a defamation suit against Manning after he spoke of the incident in a book.
Reyes had his charges of domestic violence dropped. Ronaldo, who was recently accused of a 2009 rape inside the Palms Casino in Las Vegas, denied the allegations, but continues to play while they are being investigated. According to Gibbs, Juventus' lack of immediate action does nothing to appease the problem.
"It's absolutely terrible," Gibbs said. "It shows they don't take violence against women (or sexual violence of any kind) seriously, and that talent wins out. The best thing to do when there are serious allegations is to sit the player while the investigation plays out […] There need to be processes in place for every team and sport to take accusations seriously and do investigations. And punishment and rehabilitation services need to be available, for the victim and the abuser."
With many cases never reaching court, some will say that judging unproven accusations deprives these athletes the due process which they are owed. Others choose to ignore them all together.
This is, perhaps, the greatest problem that Gibbs sees in high-profile situations such as these.
"Everyone has to make their own decisions," Gibbs said. "But it's incredibly sad how many refuse to speak out, especially against Kobe."
In 2003, Bryant was accused of rape by a 19-year-old worker at a hotel in Colorado. In the ensuing months, Bryant's legal team attacked the accuser's reputation, including details of her sexual history and stating her name despite the fact that she requested anonymity.
While Bryant's reputation took a hit, including the loss of many lucrative endorsement deals, he was also praised by the media for appearing on the basketball court the same day that he appeared in court in Colorado. The case was eventually dropped when the accuser refused to testify.
The two parties settled out of court and Bryant issued an apology which confirmed the possibility of some perceived misconduct.
"I recognize now that she did not and does not view this incident the same way I did."
Last year, the Lakers honored Kobe by retiring both 8 and 24, the numbers he wore during his career. Lakers owner Jeanie Buss also announced that the team will immortalize him with a statue in front of Staples Center in Los Angeles.
While much of this may seem bleak for fans who want more direct steps to be taken, all hope is not lost. Gibbs cited the recent conviction of Larry Nassar as a step in the right direction.
Nassar was convicted and will serve up to 175 years in prison for multiple counts of sexual abuse, after several dozen gymnasts, among them several high-profile Olympians, came forward and spoke out against his crimes.
However, there is still much to do be done, and it starts with holding people accountable.
"Journalists and fans have to keep holding this [sic] institutions and individuals accountable," Gibbs said. "That's the only way change will happen."
Sports is often seen as an escape. People go to games, cheer for their teams and against their rivals to get away from the problems of the world around them. However, once sports becomes a means by which society ignores its biggest problems, change needs to happen. While certain steps have been implemented to ensure that change will come, the sports world — fans, players, coaches, owners and the media — must do better with the problems that are already in its lap.
Written by: Bradley Geiser — sports@theaggie.org