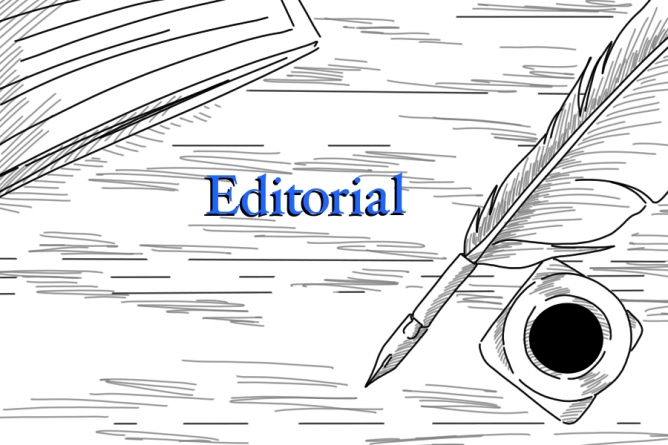 ASUCD endorsements: Consider the following
Photo Credits: CAITLYN SAMPLEY / AGGIE FILE
Please vote!
ASUCD Winter Elections begin on Tuesday, Feb. 18, with 11 Senate candidates running for six available seats and two executive tickets running for the president and vice president position. For the first time, students will elect an external affairs vice president — a position that was previously appointed by the executive office. Students will also have the option to elect UC Davis' first-ever student advocate, an elected position meant to advise, defend and provide aid to students. The Editorial Board interviewed all of the 11 candidates running for Senate and both executive tickets, as well as both candidates running for external affairs vice president and the uncontested student running for student advocate.
Members of the Board were split when deciding which executive ticket to endorse. Some members felt that Kyle Krueger and Akhila Kandaswamy, the current chairs of the Environmental Policy and Planning Commission and Sexual Assault Awareness Advocacy Committee, respectively, were extremely passionate and knowledgeable about their platforms — aimed at environmental action, sexual assault, basic needs and services and organizational reform — and believe they would be able to accomplish these goals. Other members of the Board felt that Alisha Hacker would be the best possible person to lead ASUCD during this precarious financial time and felt that her running mate, Justin Weiner, had admirable and tangible plans to apply his expertise as an EMT to promote student health and safety. Ultimately, however, the Board was divided when deciding on an executive endorsement.

Senate Endorsements:

1. Shreya Deshpande — BASED Slate
Although Shreya Deshpande, a fourth-year cognitive science and sociology double major and ASUCD's current vice president, would only be able to serve one quarter in office before graduating, they would be a critical presence. They will either be crucial in the implementation of the Basic Needs and Services Referendum, or they will be the foremost expert guiding the association through strategic planning and budget cuts if the referendum fails. They have proven that they are passionate, knowledgeable, dedicated and well-connected, and their institutional knowledge is priceless.

2. Alexis Lopez-Perez — BASED Slate
Third-year political science major Alexis Lopez-Perez, who currently serves as the Senate recorder and the executive office's communications director, has a well-informed knowledge of the association and has attended numerous Senate meetings. He provides an important perspective as a first-generation student, and his goals to fund the Mental Health Initiative and keep prices low for students at the CoHo and Bike Barn are admirable. We believe that he would make the most out of his time on the Senate table.

3. Derek Foster — Thrive
Derek Foster, a third-year managerial economics major, is a financially-experienced and focused transfer student with an intimate knowledge of the inner-workings of ASUCD. We support Foster's ambitious plans to get transfer students more involved on campus, and we were impressed by his honest and driven demeanor. When asked how he would work with individuals he disagrees with, Foster said he would set personal issues aside and "put student interests first," a bi-partisan sentiment that would be a welcomed addition to the association.

External Affairs Vice President Endorsement: Adam Hatefi — Independent
Adam Hatefi, a fourth-year political science major and the current external affairs vice president, is the epitome of UC Davis' new motto: Outgrow the expected. Hatefi has dedicated his entire being to this position to ensure that the needs of UC Davis students are heard at the California State Capitol. While in office, he has partnered with the Yolo County Clerk's office to establish on-campus, same-day voter registration; he worked with Unitrans to provide a monthly allowance of bus passes for homeless individuals; he helped create ASUCD's recently-endorsed 10-year plan and he has devoted much effort, time and energy to ensure the success of the Basic Needs and Services Referendum, among many other impressive accomplishments. His work speaks for itself — no one could do this job better than Hatefi.

Student Advocate Endorsement: Ashley Lo (non-partisan position)
Second-year economics and political science double major Ashley Lo helped create the student advocate position from scratch — she knows this position better than anyone else in the association, and we are confident she will do it justice. Currently serving as the Internal Affairs Commission chair, Lo has been involved in ASUCD since the beginning of her first year. She is knowledgeable and competent, and she has also worked hard to ensure the success of the Basic Needs and Services Referendum. We believe this position has a great deal of potential, and Lo is undoubtedly the perfect person to serve as ASUCD's first-ever student advocate.

Disclaimer: The Editorial Board can endorse up to six Senate candidates, one executive ticket, one external affairs vice president and one student advocate. The Board also retains the right to not endorse any candidates for these positions.
Written by: The Editorial Board