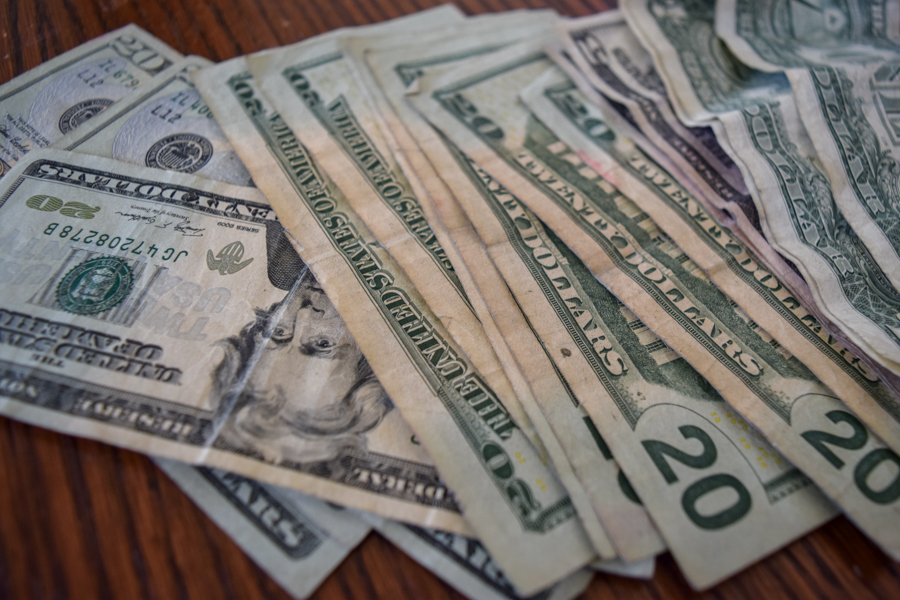 Davis strives to find wage balance between employees, business owners.

As of January 2016, California has raised its minimum wage from $9 per hour to $10 per hour. Despite the increase, some Davis residents believe that the state's minimum wage still does not keep up with the high cost of living.
Sean Raycraft, Davis resident and co-founder of Raise the Wage Davis (RWD), started the campaign after he and his friends were discussing politics and reflecting on their own life experiences with minimum wage.
RWD is an initiative that started in November 2013, which proposes to raise the minimum wage to $15 per hour in Davis, beginning Jan. 1, 2016.
Although RWD was not approved by the city council, Raycraft and other supporters of the initiative have continued to dedicate most of their time over the past two years to further the cause they strongly believe in.
"It's something I see every day. I work at [a] grocery store at nights and the restaurant workers and fast food workers who get off late come in my line," Raycraft said. "In the beginning of the month, they are able to buy healthy food because they have a little bit more money, and by the end of the month, they are eating ramen. It's awful."
Antonio Daniel Robles, a UC Davis neurobiology, physiology and behavior graduate, is a cook at Pluto's restaurant in Davis, where he began as a starting wage worker earning $10.25 per hour. After five months, Robles worked his way up to $12 per hour.
"Sometimes I feel like a few more dollars would make [working] a lot easier. I'm pretty sure all of the employees feel the same way. If they get paid a little more, they'd be more motivated to work," Robles said.
Even though he is getting paid more than the minimum wage, Robles explains that it still is not enough and he has to work three jobs to support himself. Robles also works at Sutter Hospital in Stockton as an emergency medical services worker, where he makes $19 an hour.
"If you want you to do just the bare necessities, and I'm talking about cup of noodles and sandwiches, you need more than one job," Robles said. "One job that isn't full time isn't going to cut it. Especially with rent going up [in Davis], it's expensive. If [minimum wage] goes up to $15, it will help out."
Derar Zawaydeh, the owner of Burgers and Brew in Davis and Sacramento, does not support an increase in the minimum wage.  Zawaydeh believes that raising the minimum wage in Davis would not only hurt his business, but the residents of Davis as well.
"If you come to my place and eat a burger, assuming that Davis has surpassed the $15 minimum wage, I have to obviously respect that in the price," said Zawaydeh. "The City of Davis will lose a lot of income, the businesses will lose money."
Zawaydeh adds that, if Davis is the only city in the area raising the minimum wage, overall prices in the city would increase, deterring customers from frequenting local businesses.
"[The increase in minimum wage] cannot be limited to one town. A lot of people come from outside of Davis, but why should they come to Davis anymore? It [would be] too expensive," Zawaydeh said.
The goal of Raise the Wage Davis is to find a wage balance that recognizes the needs of employees and goals of business owners.
"Ideally what we want is the city itself to come up with a living wage ordinance that's going to be mindful of protecting our local businesses and at the same time addressing the fact that we have all of these working poor people who are basically invisible and really struggle to try and make things work in a town where a single bedroom apartment costs over $1,000 a month," Raycraft said. "That's basically the entirety of a worker's income who makes minimum wage, which is ludicrous."
Written By: SHIREEN AFKARI – city@theaggie.org