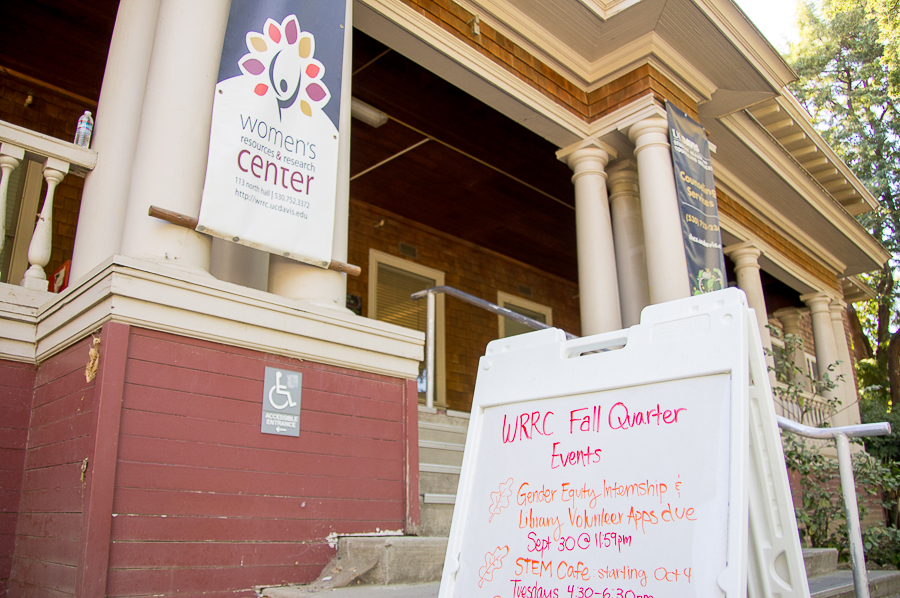 With new location not yet determined, Counseling Services to make use of former WRRC space
The Women's Resources and Research Center (WRRC) announced through a public Facebook post on Sept. 23 that it will move from North Hall to another location on campus. With no timetable set or new location determined, few details are available regarding moving plans.
The WRRC, which has a 40-year history at UC Davis, has long used North Hall as a central location on campus.
"I don't know exactly how long the resource center has been held in North Hall, but it has been a good long time," said Ashley Teodorson, business and finance coordinator for the WRRC. "The women's center has been on campus for 40 years, and it was originally housed in Lower Freeborn, but primarily for its existence it has been housed in North Hall."
Counseling Services (CS), which has been located in North Hall for 58 years, is in the process of hiring additional counselors to meet student demand. This expected increase in CS staff prompted discussions about moving the WRRC.
"We have heard from students that they would like more access in North Hall which can only be achieved by having more counselors in North Hall," Hahn said. "Conversations were frequent about a year and half ago in terms of us getting more counselors, however from my understanding, talk of expanding [Counseling Service's space] has been going on for years, even preceding my arrival three years ago."
Both students and the University of California Office of the President (UCOP) have been especially active in asking for additional counselors to meet student demand, according to Associate Vice Chancellor Milton Lang.
"It is a combination of our students who really feel as though there are not enough counselors within the system, UCOP hearing that and supporting that and asking the different campuses to move forward in that regard," Lang said. "So I would say it is twofold: one, coming from our students, and two, UCOP embracing that and asking us to move forward."
Lang said that, although students were consulted about the proposition of moving the WRRC, they were not directly involved in the decision process.
"I wouldn't say that students made the decision," Lang said. "Students were involved in a process that allowed us to get a perspective; staff was involved in that. We felt that it would be extremely important to have an opportunity to hear from all sides about what we are doing and why we are doing it."
Lang believes that the WRRC is going to remain a resource for students on campus regardless of its new location.
"I can assure you that the WRRC is going nowhere," Lang said. "This is an asset to our campus that provides a great service to our students. There is a strong commitment to this program within student affairs and we are going to do all that we can to sustain the level of service and really explore ways to enhance this service as we move forward. We are not going to allow this transition to push us in [a] place where we are backing away from our commitment."
Even though the final location of the WRRC has not been decided upon, other centers on campus have been named as possible facilities.
"I would say that we have had conversations about moving forward with the location at the Student Community Center, so we are having conversations with the students about heading in that direction," Lang said.
Although the WRRC is going to remain on campus, Teodorson realizes that this change has been hard for students.
"This has been a difficult process for the students that we serve," Teodorson said. "I think the best and most we can do is try to understand the needs of the students that the WRRC serves and that Counseling Services serves and try our best to work together to kind of come to a solution that centers the experiences of our students. I think we are all trying to do that and I think we will continue trying to do that."
Written by: Kenton Goldsby – campus@theaggie.org