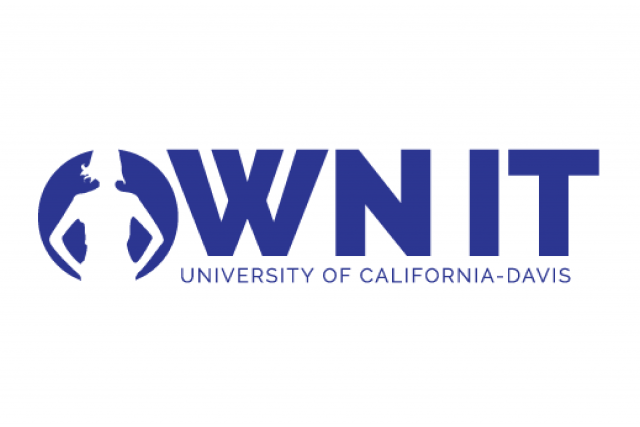 Leadership conference empowers young women to strive for their ambitions
On April 15, Davis Women in Business (DWIB) will be hosting its first ever OWN IT Summit, a leadership conference geared toward empowering and encouraging young women to take on leadership positions in a variety of fields and to strive to achieve their goals.  
According to Disha Bahl, director of the OWN IT Summit and a third-year genetics and genomics major, the primary objective of the conference is to "empower, educate and to OWN one's identity as a woman."
Lindsay Chan, a third-year computer science major and events committee member, noted that "OWN IT was started to address the leadership gap." She also stated that although women have begun to fill the education gap, there is still a discrepancy between the number of women who are graduating college — at higher rates than men — and the number of women in science and technology, c-level positions, government and general leadership roles.
Disha believes that the concept of the "glass ceiling" often hinders young women from pursuing their ambitions.
"OWN IT seeks to provide college women with real life examples of top level professionals in various fields living their dreams," Bahl said via email. "This summit [seeks] to provide an experience for women of ALL fields. This is why we chose our respective four panels, as we felt it encompassed a large audience of the UC Davis population and the fields they were interested in."
Bahl is hopeful that the event will facilitate conversation throughout the university about "the mentality of 'I CAN' vs. 'I CAN'T.'"
"There is this mentality of a certain job being a "man's" job […] this summit [aims to] break down that mindset and give women, as well as men, food for thought regarding their futures and how being a woman shouldn't be a barrier but an asset," Bahl said.
Mary Serafin, a third-year economics and design double major and the president of DWIB, believes that empowering women will lead to an improved community.
"Unapologetically empowered young women result in an empowered greater community," Serafin said. "An empowered young woman, supplemented by the right tools and resources, can create a ripple effect that influences those around her [to] make strides towards their own goals in any field."
The event's agenda includes four panels consisting of esteemed professionals in the fields of business, activism and STEM. The first group of panelists are scheduled under the theme of women in business — specifically consulting, marketing and finance — and include Laurie Lavaroni​,​ the regulatory compliance manager of the Federal Reserve Bank; Jyoti Sarin​,​ the senior manager of IT at Cisco; Shujan Bertrand​, ​the CEO and founder of Aplat Inc. and Brenda Dulger-Sheiken​, the ​senior vice president of State Street.
The second panel will showcase professionals in the fields of science and engineering. The speakers for this portion are Rose Grymes,​ the deputy director of partnerships at NASA; Pratima Rao, ​an entrepreneur in residence of NanoDimension; Jennifer Sinclair Curtis, ​the dean of UC Davis College of Engineering and Erin Cooke, ​the director of sustainability & environmental policy at San Francisco International Airport.
Speakers for the third panel are women involved in activism, politics and media. The panelists will include Ann Shimasaki​, ​the chief consultant of the API Legislative Caucus; Rachel Michelin​, ​the executive director and CEO of California Women Lead; Sheryl Evans Davis​, the executive director of the San Francisco Human Rights Commission and Emily Bender,​ the director of programs at Sacramento LGBT Community Center.
The fourth and final panel addresses women in tech and is led by Facebook's Infrastructure Team. ​Application Product Manager Somdatta Banerjee,​ ​Systems Roadmap Manager Jeanne Lim Biz and Operations Program Manager Kate Lechner ​will be speaking.
Each panel will be followed by a breakout session preceding the next panel of speakers. During these sessions, attendees will have the chance to participate in discussions and workshops with different themes relating to various occupations. Of the multiple sessions scheduled, topics covered will include "life of a NASA scientist," "women in education" and "joining the workforce." There will also be opportunities for networking and recruitment during the conference.
Tickets for the event are free and can be reserved via the Davis Women in Business website. Young women of all majors are invited to attend.
"We want attendees to walk away from this summit feeling motivated and ready to take on what college has to offer and beyond," Bahl said via email. "As our motto states, Dream It, Achieve It, OWN IT."
As for the long term goals of DWIB as an organization, Serafin hopes that this inclusive space will inspire young women to "educate themselves, empower others and take action toward their respective ambitious goals regardless of gender stigmas, biases or other inhibitions."
Written by: Kimia Akbari — campus@theaggie.org