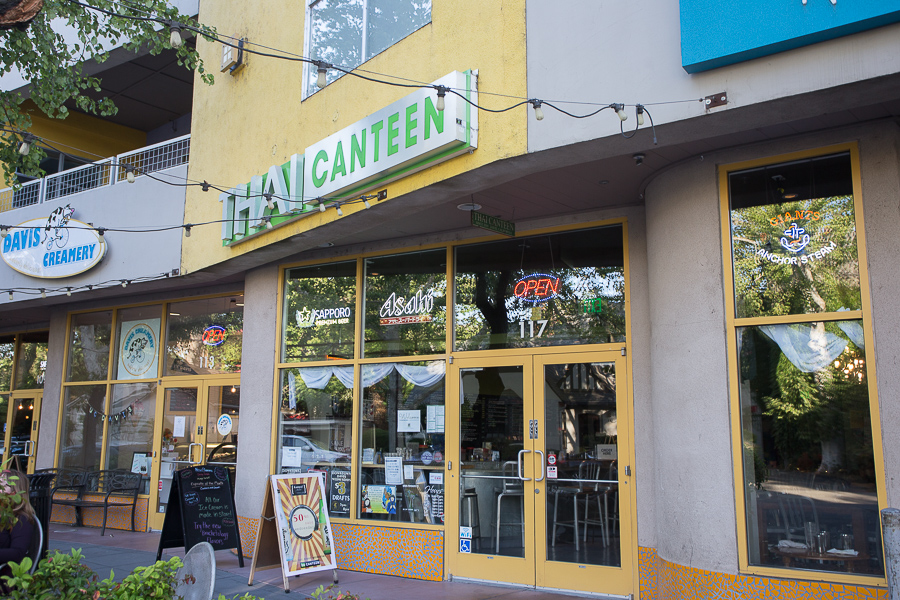 The small but unique restaurant that is Thai Canteen has become a staple in the heart of Davis; since its opening in 2010, it has continued to serve students, residents and visitors a taste of Thai culture.
Whether it's for lunch, dinner or a late-night meal, Thai Canteen offers a menu with a variety of foods and drinks; from rice plates to noodles, soups to snacks, one can indulge in everything it has to offer.
"You can order something unique to snack on such as a crispy taro fries or a more traditional dish, like the pad si ew," said Olivia Solis, a fourth-year cognitive science major. "[The traditional dishes] have a mix of sweet and spice, and the pad si ew dish successfully captures a perfect balance of the two."
In all of Thai Canteen's glory, customers can expect a great atmosphere to sit down, eat and socialize with friends or family.
"Besides the food, I especially like the bike parking outside," Solis said. "[It] provides students a quicker access to enjoy a meal or quickly pick up a to-go order."
Thai Canteen not only offers an opportunity to try something new — it also allows Davis community members to experience a different culture one mouthful at a time.

Written by: Ray Ruano — features@thaggie.org