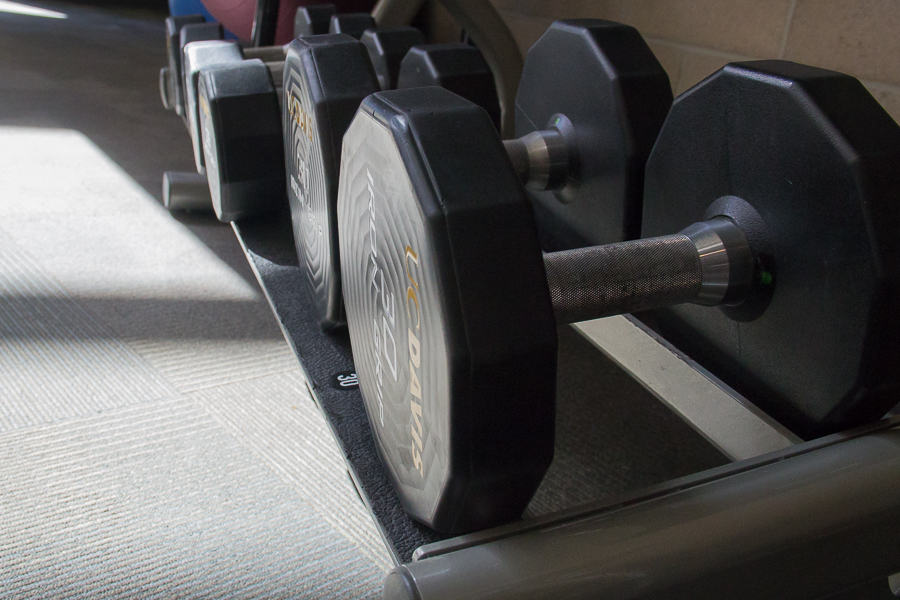 Bourque to lead strength and conditioning program after two years at Abilene Christian
UC Davis Athletics recently announced the hiring of Jeff Bourque to lead the department's strength and conditioning program. At his previous position at Abilene Christian University, Bourque was in charge of the strength and conditioning program for the school's 14 varsity sports, including men's basketball, baseball and football. Before his time at Abilene Christian, he served as a member of the strength staffs at the University of Washington (UW), Boise State, Nevada and Arkansas.
After graduating from East Central University in Oklahoma in 2005 as a baseball student-athlete, Bourque remained in the program as a member of the coaching staff, also taking on strength and conditioning responsibilities.
The following baseball season, he served as the strength coach for the Savannah Sand Gnats, the minor league affiliate for the Washington Nationals, before joining the staff at Cape Cod Rehabilitation. There he designed personalized programs that included rehab and post-physical therapy workouts for patients.
After his time as a sports performance coach, Bourque worked at Boise State as the assistant strength and conditioning coach before he went to UW, where he organized in-season and off-season lifting, developmental, agility, speed and strength and conditioning programs for football. At UW, he also worked with the men's tennis team, along with the softball team at Boise State.
As a member of the strength program at Arkansas from 2007 to 2011, Bourque worked directly with the men's tennis, golf, baseball, track and field and football teams in his first Division I football opportunity. Later, at Nevada, he was responsible for developing all of the workouts for the women's basketball, softball and golf teams.
At UC Davis, Bourque will mainly follow the football program, but he will also oversee all aspects of strength and conditioning for other teams as well.
"Jeff has a diverse background of sports," associate athletics director Josh Flushman said. "He has that template of working with other sports but has a strong football background. Most of his time will be dedicated to football, but he will be overseeing the management of the strength and conditioning room and he will have three great staff underneath him."
As far as why Bourque was hired to lead this program, the reasoning rests primarily on his experience and his knowledge of strength and conditioning.
"It's a position that we have always had," Flushman said. "Coach John Krasinski resigned from his position in about March for a different position, so we were rehiring. We are always looking for new and creative ways to operate and we were looking for someone that would be dynamic in managing the football program, meet the needs of the coaches and bring a multi-faceted knowledge of all sports, along with a good science background."
The California Aggie got the chance to sit down with Bourque to discuss why he chose to make his way to UC Davis and what the future holds for the program.
Why did you choose to come to Davis to lead the strength and conditioning program?
I saw a great opportunity. I had a good job and wasn't really looking to leave, but [UC Davis head football coach] Coach Hawkins reached out to me and after talking with him, my interests peaked. I started looking in the area, started looking more about the school and through more conversations and coming out here, I knew this was a good place to be.
What are the programs going to be like? Are they going to stay the same or change?
Right now I have been working with the team for seven days, so this is an evaluation process. I can't just take the same program that I have done at other schools and say this is what we are going to do. We are doing really basic stuff to kind of lay the groundwork for the program in the weightroom, speed mechanics and stuff that they have had before, just different.
What has the team's [football] reaction been like so far?
They have been great. It's an amazing group of guys, they work hard and want to be great, so they have been very receptive.
What is the main thing that you want to achieve with this program in the future?
My number-one goal with the entire department is to limit as many injuries as possible. Playing football or whatever sport, you are taking your bodies to the next level, so there are going to be injuries. My goal with every sport is to reduce the amount of injuries we have, which is why we have the evaluation process to see why we have those injuries to begin with. Number two, everything we do is to make better athletes. We want them to be strong and powerful, but it needs to be transferred to the field.
How do you feel to start this new process at UC Davis?
I am very excited. All the athletes are great, they are very smart, very respectful, along with all the coaches and the staff I have met in my short time here. I am excited to work with great people on a daily basis and fired up to be here.
Written by: Ryan Bugsch — sports@theaggie.org