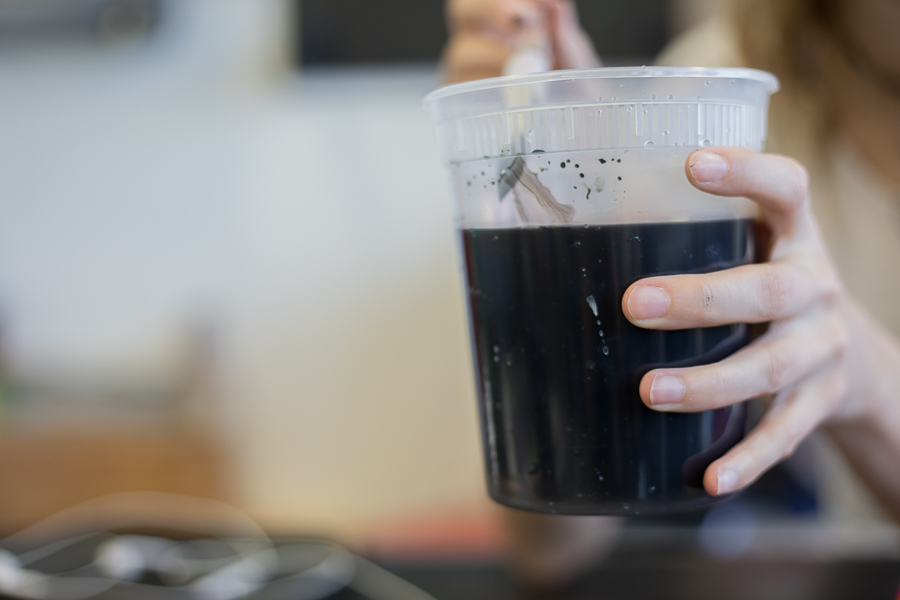 A quick and easy way to get started with charitable work
When looking into ways to do charitable work, it doesn't take much to start. Sometimes, you already have the resources to help someone. One art student decided to take matters into their own hands.
"I couldn't help but feel sorry for them," Asher Rodriguez said. "I would see them in the studio all night long with nothing to eat or drink but their own tears. One day I was carrying my canvas along and saw someone with a marble assignment staring at me. Oh, how they craved their soft bed. To be able to pick up your work and take it with you is a great privilege they will never get to know. That's why I, being blessed with such fortunes, decided to give back.
"Every night, when I'm finished working on my acrylic still life, I make sure to save the brush water I would normally throw out and hand it to one of those poor sculpture students on my way back home. The slight glimpse of hope in their eyes is worth the extra effort."
Rodriguez claims that anyone can stop by the art building with food they were about to throw out — the last crumbs of a SunChips bag, the last swigs of a Gatorade bottle, even an old tissue would help these students clean up the mess that is their lives.
"You, too, are able to make a difference," Rodriguez said. "By saving all of your soda cans, a student like Sandra Porter can have access to sculpture materials. They will spend days crocheting the soda can into metal scarves so that other art majors can keep warm while working on their finals deep into the cold, crisp winter."
Rodriguez has a Kickstarter that uses donations to buy coffee for these sad souls. It's usually splashed directly into their faces to wake them up, but a little bit gets into their mouths, too. One can only assume that the grumbles they make after such a charitable act are ones of happiness and gratitude.
Written by: Beck Nava — rnavamcclellan@ucdavis.edu
(This article is humor and/or satire, and its content is purely fictional. The story and the names of "sources" are fictionalized.)