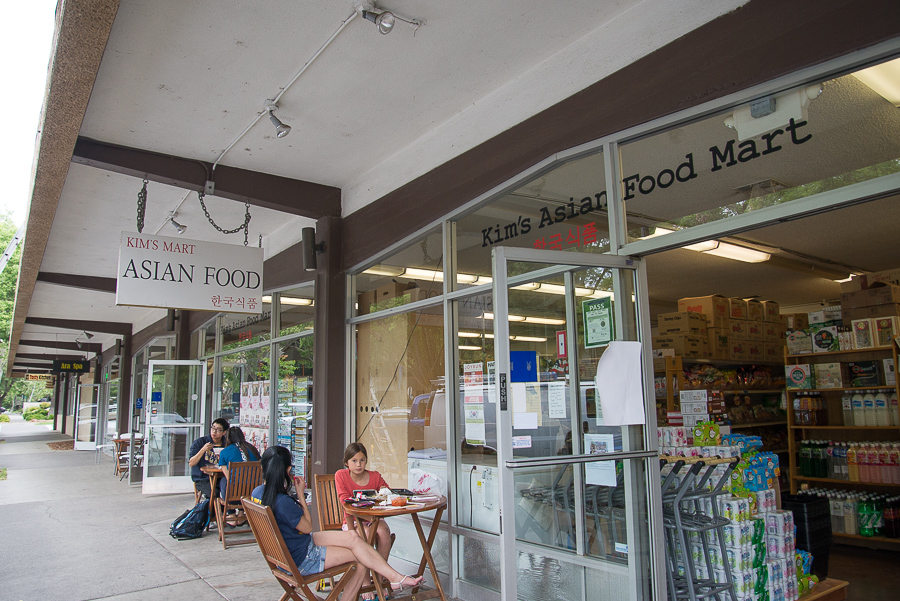 If you ever need eight-and-a-half pounds of chili garlic sauce or dried miso, Kim's Mart is the place to go. Located downtown near the corner of 4th and F Streets, this market was voted best Asian Grocery Store. While the store has been open for around 31 years, Kim's Mart moved to its current location in 2008.
"At that time [of opening], there were a lot of Korean students, especially graduate students who had to go to a shop in Sacramento," said Jon Jun, the current owner. "The previous owner who opened this store was a graduate student at UCD, so he decided to open an Asian grocery store in Davis."
The store has two tables on its sidewalk for those who want to enjoy their Korean sushi outside. Inside, one can find everything from roasted seaweed to shredded cuttlefish.
"This is an Asian [store] — we have a variety of Korean, Japanese, Chinese, some Filipino, Thai [products]," Jun said.  "A lot of Asian students who go to UC Davis come here instead of going to Sacramento. We also provide sushi rolls and we also do hot food to go, so students can come in and grab what they like and they can eat front of our store."
Although the store's main focus is Korean cuisine, one can also find green tea ice cream, preserved duck eggs and other delicacies. One aisle is dedicated to many different types of ramen, such as the famous spicy chicken ramen. Other staples include oolong tea, dried soups and rice porridges.
Written by: Rachel Paul and Hannan Waliullah