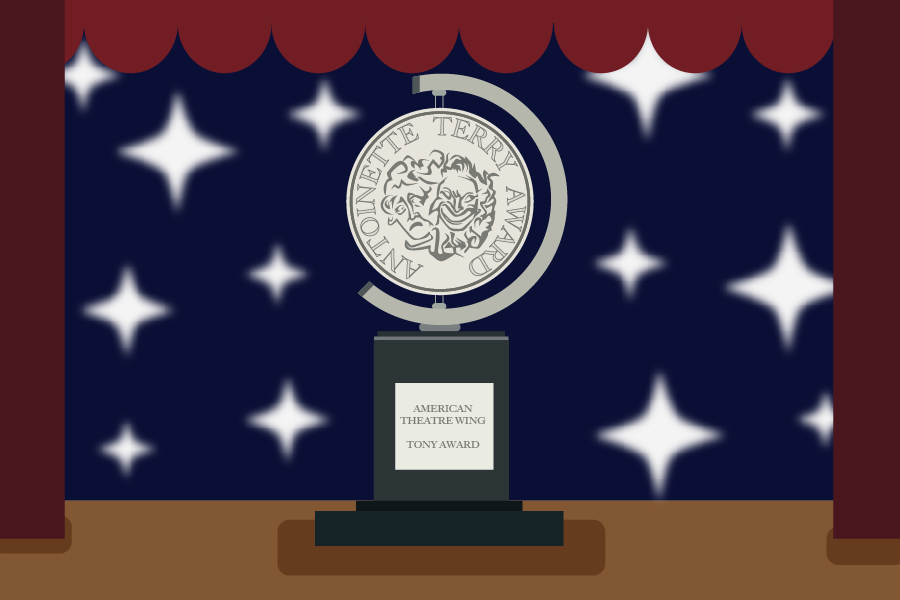 A look-back at the best hosts and opening numbers
For movie buffs, there's the Oscars. For TV junkies, we have the Emmy Awards. In the music industry, there's the Grammys. And for those who can appreciate the art of theater, there's the Tony Awards. This year, the 72nd Annual Tony Awards are to be held on June 10, and hosted by Sara Bareilles and Josh Groban. While Bareilles and Groban are expected to do a fine job — especially considering their significant Broadway backgrounds — the question remains: how will their performances stack up against years past? One of the greatest aspects of the Tony Awards is the very thing it celebrates: theater. That means phenomenal singing, dancing and acting all throughout the night. With all of these things in mind, the Tony Awards opening number is always sure to be a grandiose musical affair filled with laughs, showtunes and huge set pieces. In honor of this year's event, let's revisit some of the best hosts and their opening numbers.
Neil Patrick Harris – 2009, 2011, 2012, 2013
It's safe to say that Neil Patrick Harris is one of the greatest awards show hosts of the recent generation, which largely explains why the Tony Awards brought him back to host for 4 years. While most know him for his portrayal of Barney Stinson on hit CBS sitcom "How I Met Your Mother," Harris has an extensive background in stage acting. His opening numbers at the Tonys set the bar higher for all hosts to come, with each routine getting bigger and more spectacular each time he took the stage. Memorably, in 2011, Harris started the night with the opening number, "It's Not Just For Gays Anymore," a hilarious take on Broadway's diffusion into more mainstream media. In 2013, Harris brought down the house with an opening performance of "Bigger," written by Lin-Manuel Miranda. In the middle of the song, Harris exclaims: "Stick with me because your MCs a seasoned pro!" And he couldn't be more right. Harris went on to win three special class Emmy Awards for his hosting endeavors at the Tonys.
Sean Hayes – 2010
Looking back, Sean Hayes' opening musical montage has nothing on the impressive spectacles put on by Neil Patrick Harris. However, Hayes still managed to get the job well done, wooing the crowd with his piano-playing skills and guest performances from Kristin Chenoweth, Levi Kreis and more.
Hugh Jackman – 2003, 2004, 2005, 2014
Although he's more commercially known for being the Wolverine in Marvel's X-Men, Hugh Jackman is first and foremost a man of the theater. Similarly to Neil Patrick Harris, Jackman is a four-time host of the Tony Awards, and has even won a Tony Award himself for his role in "The Boy From Oz." He famously portrayed Jean Valjean in the film adaptation of "Les Miserables," for which he was nominated for an Academy Award. As a well-renowned song and dance man, Jackman never fails to put on a charming show, even without all the flashy Broadway stages and ensemble performances.
James Corden – 2016
James Corden never fails to put on a great show, as can often be seen in his night-to-night routines on "The Late Late Show with James Corden." In 2016, the talk-show host brought audience members to their feet following a spectacular musical medley that documented Corden's own love of theater throughout his life. The hilariously grand performance featured several Broadway musical numbers from shows such as "Fiddler on the Roof," "Annie," "Les Miserables," "Cats," "Jesus Christ Superstar" and more. Similarly to his predecessors Hugh Jackman and Neil Patrick Harris, Corden has extensive experience on stage, having got his start working in plays and musicals in the UK. In 2012, Corden won the Tony Award for Best Actor in a Play for his performance in "One Man, Two Guvnors." Ultimately winning the Emmy Award for Outstanding Special Class Program for his hosting performance, his background on Broadway only proved to serve him well at the 70th Tony Awards.
Written by: Sydney Odman — arts@theaggie.org