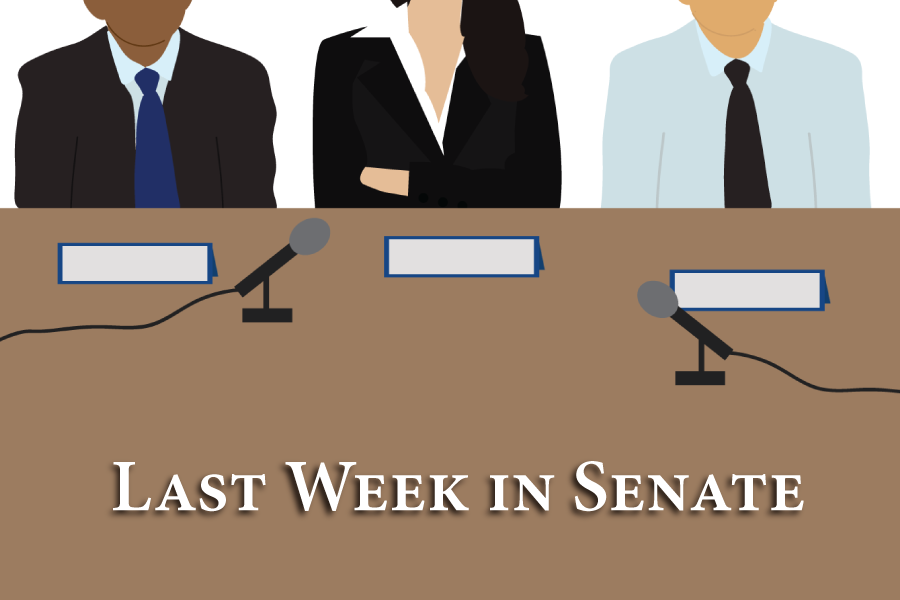 Academic Affairs Commission chair announces lengthened transfer, freshmen orientations
ASUCD Vice President Shaniah Branson called the weekly Senate meeting to order on Thursday, May 13 at 8:42 p.m. in the Mee Room on the third floor of the Memorial Union. The meeting followed the ASUCD Town Hall, which was also held in the Mee Room.
The Senate meeting began with the Committee on Committees delivering its quarterly report.
ASUCD President Michael Gofman introduced Mohammed Qayum, a third-year political science major, as his recommendation for the new unit director of Refrigerator Services. Though he was not elected, Qayum ran for Senate during the Winter Elections on the Unite! Slate alongside Gofman. Qayum served as Senator Alisha Hacker's chief of staff and is president of the UC Davis Model United Nations. Qayum was confirmed by the table.
In consideration of old legislation, Senate Resolution #20 was passed. The resolution states "that the Associated Students of UC Davis enter a formal partnership with Rise California."
Rise advocates for free college tuition across the state of California. Its goal is for statewide free tuition to become a model for nationwide free tuition.
Sexual Assault Awareness Committee chair Claire Chevallier delivered the committee's quarterly report. Attendance was varied for events during Sexual Assault Awareness Month in April. The committee intends to pursue a bylaw which would require all risk management chairs in sororities and fraternities to be equipped to handle sexual harassment cases.
During introduction of new legislation, Senate Bill #75 was discussed. The bill would "require all appointed vacancy positions to take an ASUCD Oath of Office." SB #73 would "reduce ASUCD Elections candidates' flyer copies from five hundred (500) to two hundred (200)." SB #74 formally defines the role of the executive's cabinet.
Academic Affairs Commission chair Abby Edwards announced the support of Dean of Undergraduate Education Carolyn Thomas in having professors voluntarily submit their syllabus before instruction. Edwards also said, after a letter of recommendations sent to administration, three and half extra hours would be added to transfer students' orientation as well as increased one-on-one time with counselors for freshmen student orientation.
Edwards believes American Sign Language classes will soon be offered at UC Davis, as a petition in circulation has accumulated significant numbers.
External Affairs Commission Chair Amanda Bernal commented on the format of the Senate Town Hall. Similar to Senate meetings, the public faces the Senate table and questions are encouraged and answered. Bernal expressed a desire to change the format to encourage public participation and commented on the lack thereof during the event. Senate Pro Tempore Jake Sedgley responded and said he is working on a bill to create a committee to plan prospective Town Halls.
In public announcements, Justin Yap on the Library Committee for Academic Senate announced that 330 more seats would be made available in the library and the 24-hour room would be open permanently rather than only during finals week. By 2020, the library is expected to be expanded and renovated.
Elected officer reports were delivered followed by ex-officio reports.
The meeting adjourned at 10:59 p.m.
Written by: Elizabeth Mercado — campus@theaggie.org