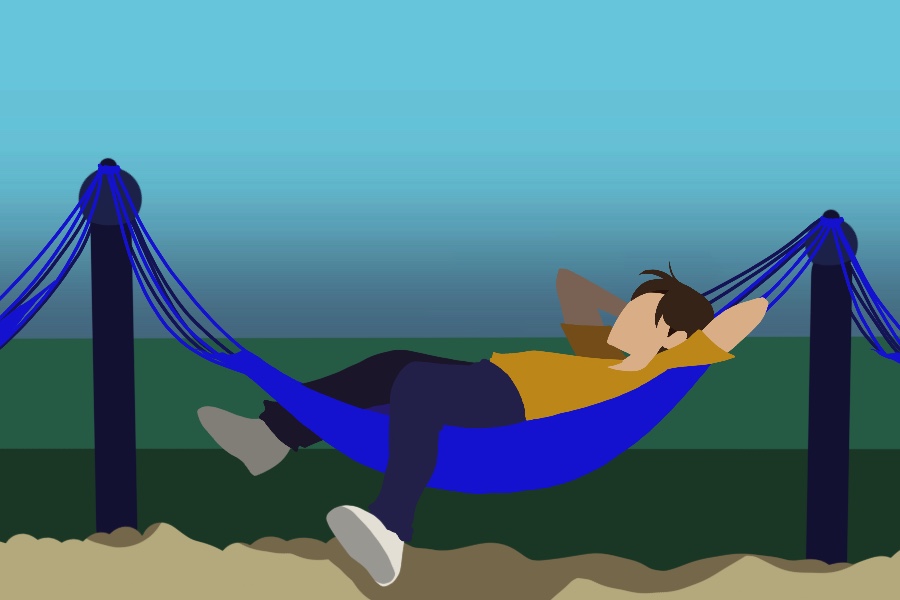 A comprehensive list of all places to snooze at UC Davis
So you were up late last night, tapping the keys on your computer and getting that essay in just in time to hit the submit button before 8:59 a.m. The single most important thing that could get you through your day without snapping at your co-worker or professor (well of course, coffee, but alas) is what we're talking about: Naps. Yes.
Where should you take a nap on a campus flooded with thousands of under-caffeinated, sleep-deprived students? The answer is shockingly not on the desk of your next class.
The CoHo:
This might sound a little odd since you may think that there's barely a spot to sit and eat your sandwich in peace there, let alone rest your eyes and recharge yourself. Really, most of the time, tables at the CoHo aren't fully occupied — there are people sitting on one side of them which makes the space look occupied as you pass by,  but if you're courageous enough to ask them if you could quietly occupy the other end, most people say yes.
"It's possible," said third-year theatre and dance major Katie Halls. "I've taken a nap at the CoHo at one of those comfy green booths."
The CoHo draws in hundreds of earbud-wearing students looking for a quick rest and if it isn't your lucky day and you don't end up finding a comfy spot, at least you know you're close to the magic tonic — COFFEE.
Third floor of Shields Library
Some may say that it's smelly, gross and not humanly possible to take a nap at the library, but desperate times call for desperate measures.
"There's a perfect spot right next to a window on the third floor, to just stretch out," said second-year clinical nutrition major Julia Lobo. "Don't go to the 24-hour reading room, though, because people just eat and don't shower and it smells gross." (There's your warning).
Nonetheless, the library just might be your go-to if you have classes till late in the evening— When everything else is closed, it will still be open, providing you with quiet, private spots to take a quick nap or just enjoy some alone-time after a long, stressful day of social interaction.
The Hammocks
Getting a hammock is like going to the DMV and returning within 2 hours, it puts you in a good mood. It's rare and you usually have to run to get what you want.
You get the idea. Nonetheless, it's worth a shot. The hammocks on the Quad in front of the Memorial Union are the most popular, in-demand spot to take a nap during Spring Quarter. The location is prime, there is just enough shade and sun whether you want to read a book and relax or take a power nap.
"Once after class, I was super tired and was lucky enough to find a hammock," said second-year biochemistry and molecular biology major Jiayi Peng. "It was a blessing. It really was. I fell asleep for a good thirty minutes and woke up so relaxed."             
Wyatt Deck/Arboretum
This spot is mainly used for graduation photoshoots, nature photography or as a calm corner to recharge yourself and prepare yourself for the day. It is located just about a five-minute walk from Olson Hall and is an easily accessible location if you want a little break from the constant rush and noise on campus, or just a chance to simmer in the beautiful nature that the campus offers. Unlike the CoHo or the library, it is quite possible to take longer, more relaxing naps here due to its lack of foot traffic. Plus, you'll get to see a ton of the famous Davis squirrels.
So check out these napping spots on campus if you like. Good luck and happy napping!
Written by: Rabiya Oberoi  — features@theaggie.org