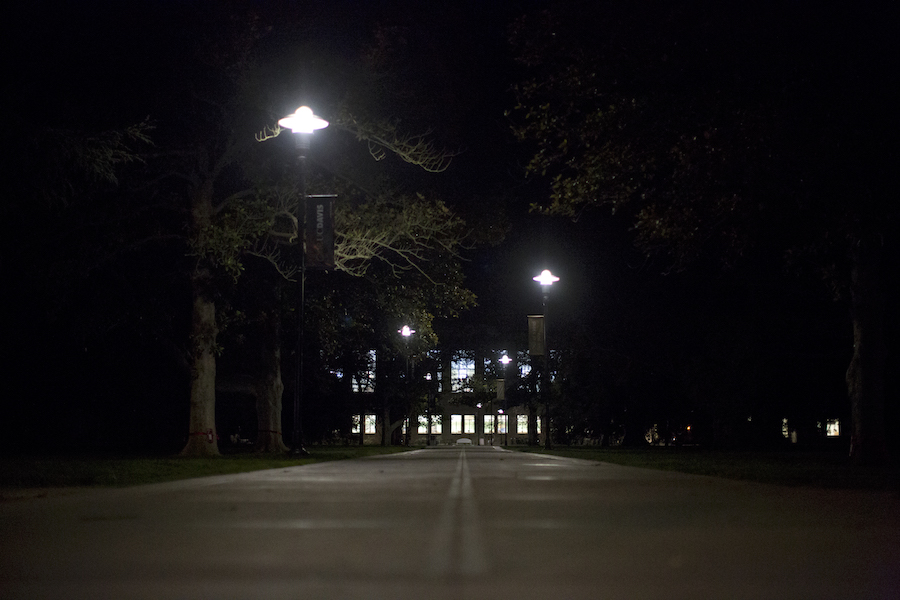 Safety walk held in response to recent hate crime against female African American student
On March 9, the UC Davis Police Department will be holding a safety walk, which students are invited to join in order to check and fix malfunctioning lights on campus.
Participating students will be asked to come to the flagpole on the Memorial Union's South Patio at 6:30 p.m. Hot chocolate and snacks will be provided for participants.
Students will work in teams with police officers and report any malfunctioning lights to Facilities Management.
The safety walk is an annual event. However, this year's walk was specifically scheduled to address the recent hate crime perpetrated against a female African American student in West Village on Feb. 15.
In addition to the walk, UC Davis police have committed themselves to creating a safer campus by continuing to check lighting prior to the walk, as well as working on installing emergency phones across campus. The first phones are expected to be up by Decision Day on April 2.
According to Matt Carmichael, UC Davis police chief, the goal of the walk is not only to check the lights on campus and ensure that the campus is well-lit at night, but also to help create a healthy relationship between students and the campus police officers.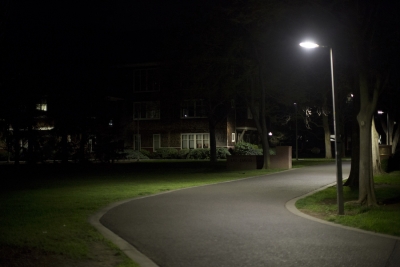 "This is, for us, addressing security as a community," Carmichael said. "When you think of security, sure, campus police play a role, but it's a collaborative effort. One way we improve security on campus is obviously building trust with police in the community. I know that people won't report anything if they don't trust the police. In order for me to protect the community and stop people or apprehend people who will do harm to us, we have to make sure that students feel that the police are a resource and trust in reporting to us."
Nicole Hage, a second-year animal science major, said she appreciates the campus safety walk and would like to participate should time permit, but does not necessarily feel unsafe on campus, claiming that most of campus tends to be very well-lit when she has late classes.
"I think it's a good idea," Hage said. "I think it's admirable that they are making an effort to help students feel more safe as they go across campus. One thing though is that I feel like the safest part is campus. I never really feel unsafe walking on campus. I usually stay in the more well-lit parts, so maybe if they wanted to improve lighting in the other parts, or crevices of campus that are not as well-lit, then that would help, but I think that the part that should be better lit is around campus and off-campus and in-town."
Jack Foley, a second-year political science major and former ASUCD Senate candidate, put specific emphasis on fixing campus lighting during his campaign earlier this quarter. While he said he was happy that the police are responding to the hate crime and acknowledged the importance of the walk, he also said that he wished the police used more proactive ways of stopping incidents like this from happening.
"We've had these safety light walks since 2007, and we still have these problems," Foley said. "I think it's time for real action. I think it's time to do more than just these campus safety walks, and I hate to think that we're going to have a hate crime, a sexual assault crime [before we do anything]. What is it going to take before we actually have action beyond these walks? It's a noble goal, but it's too little, too late. This is why I think we need an advocate for this kind of stuff, just so we don't have to have #BlackUnderAttack [supporters] demanding change. I don't think the safety walks do enough."
Written by: Sangeetha Ramamurthy – campus@theaggie.org