This year's Diversity Report, which we produce annually, is a means for us to reflect on how we have done this year and how we can continue to grow 
Introduction
As the official student-run newspaper at UC Davis, our role is to ensure that articles reach everyone in our community. We understand that having a diverse newsroom is essential in producing well-rounded, factual content.
To this end, we established the paid position of Outreach Director to concentrate outreach efforts to cultural organizations and student resource centers on campus. The Outreach Director is also responsible for overseeing the Outreach and Engagement Board and organizing our hiring events and weekly tabling at the Memorial Union. 
In addition to creating this position, we have taken other measures this year to ensure this organization offers an inclusive environment for all students.
The California Aggie's budget for the next academic year will include hourly minimum wage salaries for 100% of managing staff. This is a continuation of our ongoing efforts to switch all student salaries from biweekly stipends to hourly pay, which will ensure that staffers are compensated appropriately. We hope that these changes will make working at The Aggie a feasible option for all students.
To ensure that our staffers have as much flexibility and feel as comfortable as possible, we have transitioned to a hybrid workplace. We have fully moved into our new office and hold meetings in person, but staffers also have the option to attend over Zoom.
Readers can compare our diversity report with that of the UC Davis student body overall. 
Methodology
This data was collected via an anonymous survey sent to all Aggie staffers. Questions for the survey were selected by the Outreach and Engagement Board based on what they believed to be the most relevant measures of The Aggie's diversity.
All staffers were encouraged to fill out the survey through multiple messages sent to The Aggie's Slack channel as well as reminders during desk meetings. While the survey was made mandatory for staffers, it was kept anonymous and every question had a "Prefer not to say" response option. The survey was open for one week and of the 93 staffers working for The Aggie when the survey was sent out, 64 responded.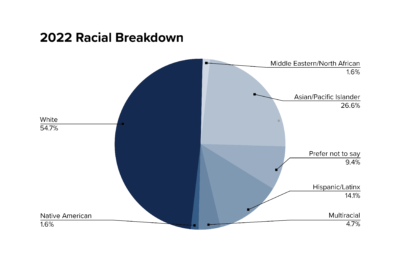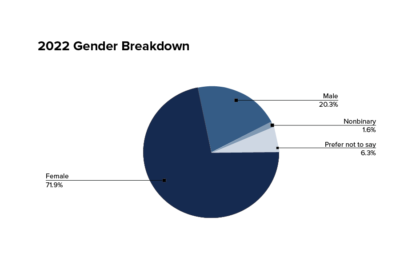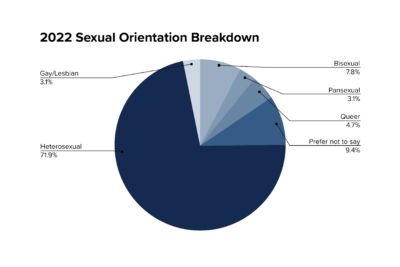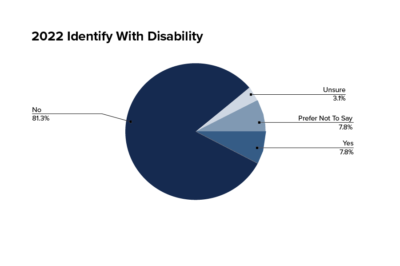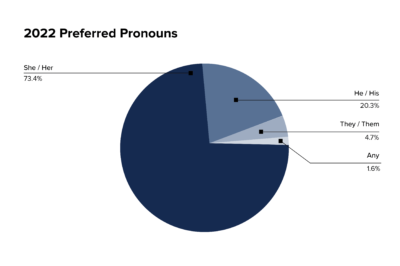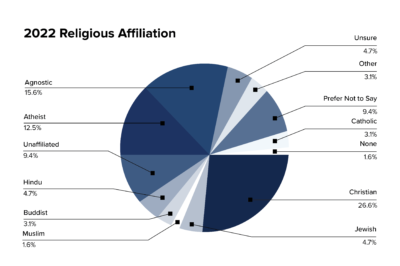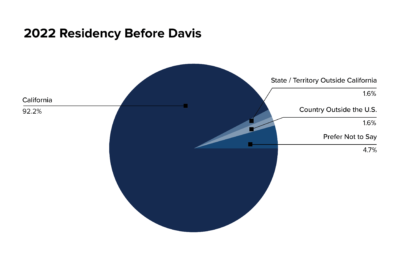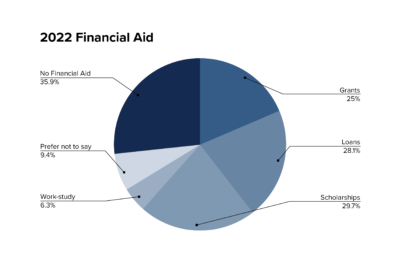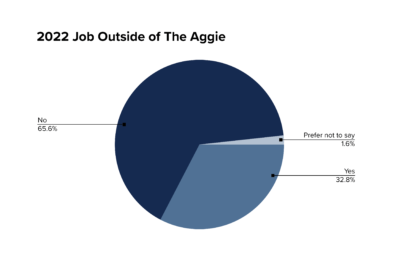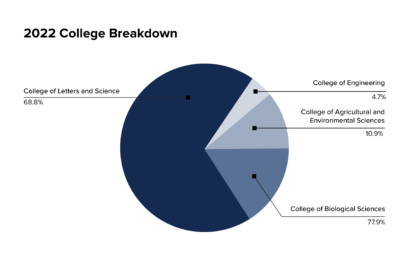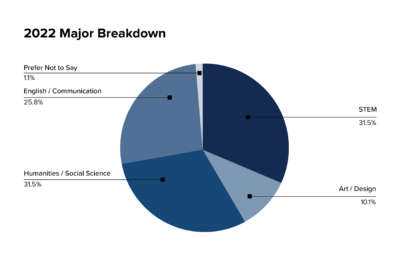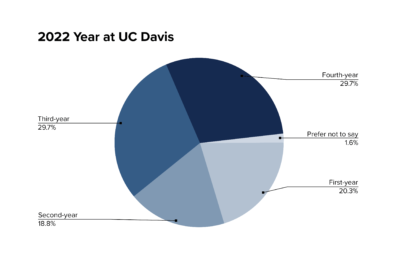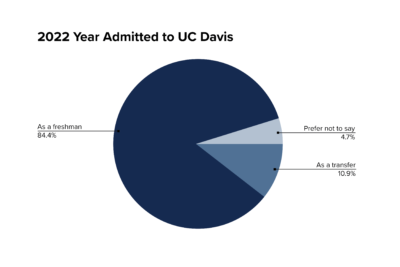 Diversity Reports for previous years: 2020, 2021 
Analysis
Sixty-four members of The Aggie staff responded to the diversity report survey. Overall, there was a 6% decrease in participation from the previous year. Sixty-nine percent of total staffers working for The Aggie filled out the survey. 
Forty-four of the respondents were general staffers while 19 individuals were part of managing staff, and one respondent chose to be anonymous. 
At The Aggie, we understand the importance of collecting this demographic information about our staff and will continue to produce these reports annually. Through this work, we are committed to fostering a safe, inclusive work environment for all staff members. In our pursuit of a stronger newsroom, we will continue to reach out to students and community members to create news content that showcases the diversity of UC Davis and is relevant to the many student groups on campus. 

One staffer left the following comment that they wished to be included in the report:
"The Aggie is a wonderful place to work, and while more needs to be done to continue increasing diversity, I find it to be an inclusive and accepting environment — an important first step in ensuring all voices on campus are heard and represented. I am proud of this organization for striving to employ a more diverse set of student reporters and am excited for future efforts in creating a truly diverse publication." — Survey Respondent
---