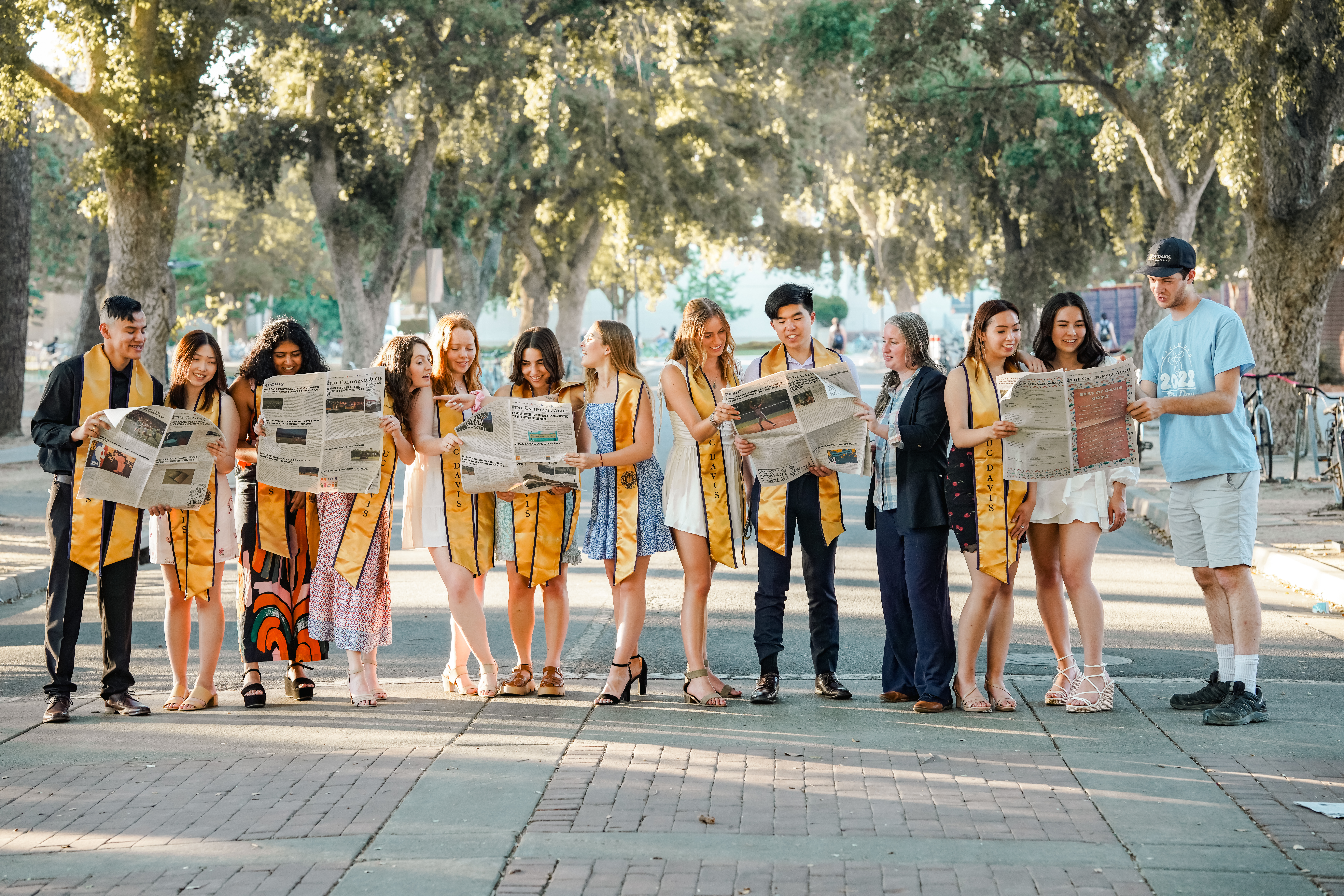 Congratulations class of 2022! You did it.
As you graduate from UC Davis, it is a time to celebrate your accomplishments, especially in light of having spent more than two formative years existing in a pandemic. We know it's overstated, and everyone is tired of hearing about how unprecedented, draining and overwhelming things have been. But that remains true, as does the fact that it is a feat to be here, obtaining a degree from this institution. With all the losses and hardships experienced over these past two years, it's important to invest time and energy to commemorate your growth and achievement, while still taking the space to cope as well. As you approach the completion of your undergraduate studies, now may be a good time to look back on your time at UC Davis, be present for the many lasts you have and feel excited for the future, wherever you are headed next. But whether it's another trip to the Tercero cows or giving Bookhead a tap on your way to a midnight study session at Shields, there is plenty of time to partake in a few more Davis traditions before graduation.
This special issue of The Aggie is a chance for our graduating seniors to reflect on their time at UC Davis. To our readers who are graduating: Thank you for engaging with our content all these years, and we wish you the best for your future endeavors. To those of you who aren't: We'll be back in the fall. See you then!