The California Aggie is an entirely student-run and independent publication. The Aggie publishes online daily at theaggie.org. Without a journalism program at UC Davis, The Aggie is the best hands-on experience for students interested in journalism, reporting and other aspects of newspaper design and production.
Editor-in-Chief: 530-752-9887
Office Fax: 530-752-0355
Advertising: 530-752-9877
Check vacancy.ucdavis.edu for open positions at The Aggie.
Managing Staff 2020-2021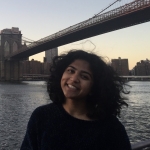 Anjini Venugopal 
Editor-in-Chief 
Anjini is a third-year student pursuing a double major in cognitive science and linguistics and a minor in computer science. She started out as a features writer at The Aggie before becoming the assistant features editor in the spring of 2019, and she's humbled to serve as the editor-in-chief this year. She is a devoted supporter of independent bookstores and an avid stress-baker, and she prides herself on the fact that she generally completes The New York Times mini crossword in under 30 seconds.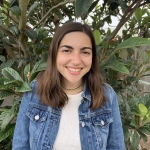 Margo Rosenbaum
Managing Editor
Margo is a third-year student pursuing a double major in communication and evolution, ecology and biodiversity. Margo has been working at The Aggie since her first quarter at UC Davis and is particularly interested in science journalism. Outside of her work as managing editor of The Aggie, you'll find Margo exploring the outdoors, writing poetry, riding her horse or spending time with her friends and family.
Editorial Staff: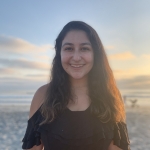 Sabrina Habchi
Campus News Editor
Sabrina is a fourth-year political science and psychology double major with a minor in sociology from San Diego. Sabrina normally spends her time giving tours to prospective students, playing lacrosse or talking about how much she loved studying abroad. She has been at The Aggie since she started UC Davis, and she's very excited to start her new role as the campus news editor for her final year.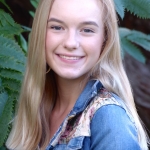 Eden Winniford
City News Editor
Eden is the city news editor for this year. She is a second-year majoring in environmental science and management and minoring in Spanish.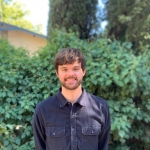 Calvin Coffee
Opinion Editor
Calvin has spent the last two years on the opinion desk diving deep into the video game industry, the NFL and social media. When not writing, Calvin enjoys rooting for the Eagles on Sundays and camping whenever possible. As the new opinion editor, Calvin hopes to bring in more nuanced and informed opinions that provoke new perspectives on the world around us.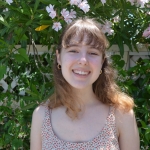 Sophie Dewees
Features Editor
Sophie is a second-year at UC Davis pursuing a double major in history and economics. She began participating in journalism as a freshman in high school and has worked on multiple publications since then, joining The Aggie last year.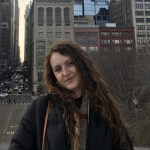 Allie Bailey
Arts & Culture Editor
Allie is a third-year cognitive science major with a minor in linguistics, interested in the production of language. She is also a writing manager at a non-profit that works to democratize technical education. In her spare time, you'll find her cooking, smashing the patriarchy and surfing Depop.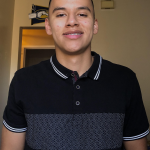 Omar Navarro 
Sports Editor
Omar is currently the editor for the sports desk and is a third-year communication and sociology double major from Reseda, California. He has worked at The Aggie since January 2019 as a sports writer and his goal for this year is to have more in-depth articles written that familiarize the athlete to the reader and spark conversation. He is a big sports fan and in his free time you can find him watching, playing or discussing sports.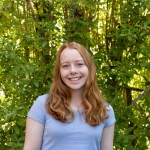 Madeleine Payne 
Science Editor
Madeleine is a third-year psychology and english major from Santa Cruz. She has previously covered city news at The California Aggie, and hopes to pursue a career focused on health-related journalism and science writing. In her free time, Madeleine enjoys swimming at the beach, mosaicing and reading in her backyard. 
Managing Staff:.

Kathleen Quinn
Assistant – Campus News Editor
Kathleen is a third-year communications major with a minor in professional writing. She is a transfer student with a love of journalism.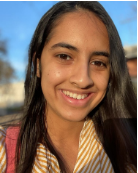 Shraddha Jhingan
Assistant City News Editor 
Shraddha is a second year Computer Science and Engineering major. She loves to read and write, whether it be articles or fiction, and has been covering City News for The Aggie since January 2020. Born in India, raised in Singapore, and living in the US, she loves to travel and explore new cultures. She also has a diverse range of hobbies, from obtaining a black belt in karate and joining the boxing club, to swimming, and learning about topics such as data science and artificial intelligence through clubs on campus and various projects.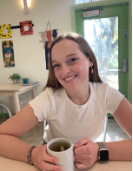 Katie DeBenedetti
Assistant Features Editor
Katie is a second-year political science major and environmental policy analysis and planning minor. She is passionate about journalism and has been working at The Aggie since fall of 2019, when she began writing for the features desk.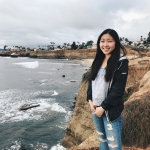 Michelle Wong
Assistant Science Editor
Michelle is a third-year neurobiology, physiology and behavior major with a minor in psychology. She is passionate about science journalism, and hopes to bridge the gap between STEM and liberal arts fields through her writing. When she is not reporting for The Aggie, Michelle is doing public relations work for various organizations or working in a lab or clinic to learn more about medicine.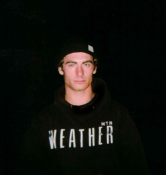 Cameron Perry
New Media Manager
Cameron is a fourth-year English major, professional writing minor from San Diego. He is the snowboard captain for the UC Davis Ski and Snowboard Team (a.k.a. DASS). He started at The Aggie as a volunteer writer for the arts and culture desk, then as a paid staffer, and is now looking to build on those skills in overseeing digital media for the paper. His sights are on a career focused on communications and digital media in the snowsports industry after graduation.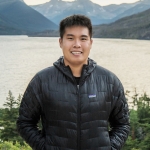 Justin Han
Photo Director
Justin is an environmental policy analysis and planning major who enjoys visually documenting all aspects of the world. His photography experience includes years of doing freelance work and being part of the student newspaper publications at Santa Monica College and at The Aggie. Outside photography he enjoys exploring national parks, testing recipes in his kitchen, gravel cycling and hanging out with his cat, Mac.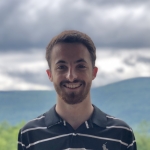 Alexander Weinstein
Copy Chief
Alex is a fourth-year mechanical engineering major. He is thrilled to be continuing at The Aggie this year as copy chief and on the managing staff. He hopes that his contributions help push The Aggie toward a more well-rounded, timely and interesting news cycle.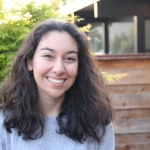 Kaitlin Araghi 
Copy Chief
Kaitlin is a third-year international relations and Spanish double major. She is fascinated by language and looks forward to applying that interest to her position for The Aggie. Kaitlin is from the San Francisco Bay Area and in her spare time she enjoys ballroom dancing.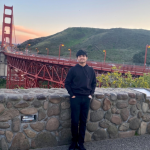 Keshav Agrawal 
Website Manager
Keshav is a second-year computer science major with potential concentrations in economics and/or statistics. In his exploration within computer science, he is, at The Aggie, looking to gain experience in working with a group. On any typical day, he'd spend a considerable amount of time playing chess and listening to one song on repeat. He prefers non-fiction and would gladly play the devil's advocate in any/every conversation!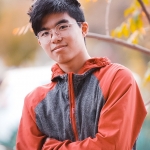 Benjamin Cheng
Social Media Manager
Benjamin is a third-year managerial economics major hoping to go into health care administration. Before becoming the social media manager, Benjamin was a photographer for The Aggie, as photography has always been one of his passions.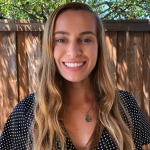 Katherine Franks
Design Director
Katherine is a third-year student from San Diego, California. She is a design major with a focus in graphic design and plans to double minor in communication and Spanish.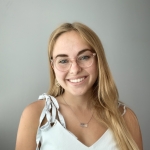 Joelle Tahta
Layout Director
Joelle is a third year design major and managerial economics minor from Missoula, Montana.  She is going to emphasize in Graphic Design and hopes to go into branding and advertising later in life, perhaps with a dabble in magazine layout design. She enjoys hiking in the mountains, travelling with friends, painting and baking in her free time.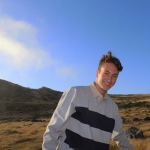 Joshua Gazzaniga
Distribution Manager
Joshua is a third-year animal science major looking to specialize in avian sciences. He enjoys spending time in the great outdoors by skiing, hiking or backpacking. However for him, nothing beats a fresh stack of The Aggie.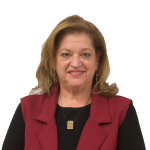 Laurie Pederson
Business/Advertising Manager
Comment Policy: 
The California Aggie encourages readers to voice their opinions respectfully in regards to both the readers and writers of The Aggie. Comments are not pre-moderated, but they may be removed if deemed to be in violation of this policy.
Comments should remain on topic, concerning the article they are connected. Brevity is encouraged. Posting under a pseudonym is discouraged but permitted.