Sometimes the hardest part about going completely Paleo is going out to eat with friends. However, for me, an outing stimulates the creative juices for a new recipe. This Paleo chocolate-nut shake was an aftermath of a Sugar Daddies jaunt this weekend.
Sugar Daddies, located at 113 E. Street, in Downtown Davis is a locally-owned creamery that specializes in handcrafted ice creams and ever-so-delicious and adorable cupcakes. On weeknights Sugar Daddies offers different specials featuring some of their delectable treats. Specifically, on Fridays 4 – 7 p.m. their milkshakes are $1 off!
They have so many mouth-watering flavors to choose from — Chandru Special, Cinnamon Toast Crunch and Snickers, just to name a few. While my friends were indulging in their decadent milkshakes, my food blogger instincts kicked in and I was thinking of all the ingredients I had at home to make a similar milkshake.
The Chandru Special at Sugar Daddies is made using Nutella, chocolate and coffee ice cream — sounds amazing, doesn't it? I couldn't wait to get home and give the ol' blender a whirl. But since I skipped out on a Sugar Daddies drink, I enlisted a friend who had just ordered a Chandru Special to help taste test… she approves.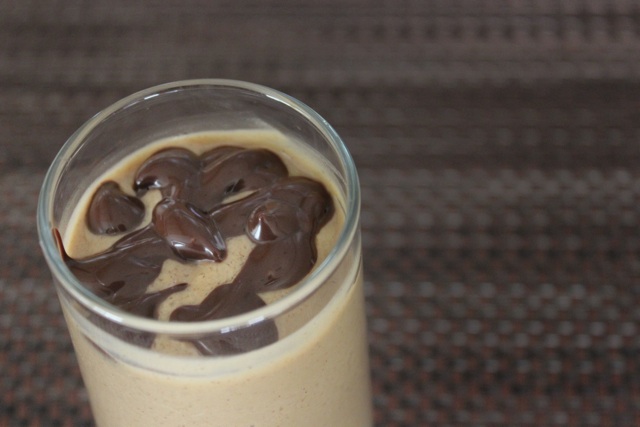 Milkshake:
1 whole avocado, cold
1 very ripe banana
2 tbs. hazelnut butter
1 tbs. unsweetened cocoa powder
1½ c. unsweetened almond milk
2 tbs. strong coffee (or 1 shot of espresso)
2 handfuls of ice
Chocolate Syrup Topping (optional):
2 tsp. unsweetened cocoa powder
4 tsp. liquid honey
1 tsp. unsweetened almond milk
½ tsp. pure vanilla extract
Directions:
Place all shake ingredients in a blender and blend well.
For the syrup, place all ingredients in a bowl and mix.
Pour milkshake into two glasses and drizzle about 1 tsp. of chocolate syrup on top, if using.
This recipe yields two servings, so be that awesome housemate and share with your roomies. But if you decide to store the other half in the fridge, try to use an airtight bottle and store for no more than one day. The avocado will start to get brown and the whole shake will taste old.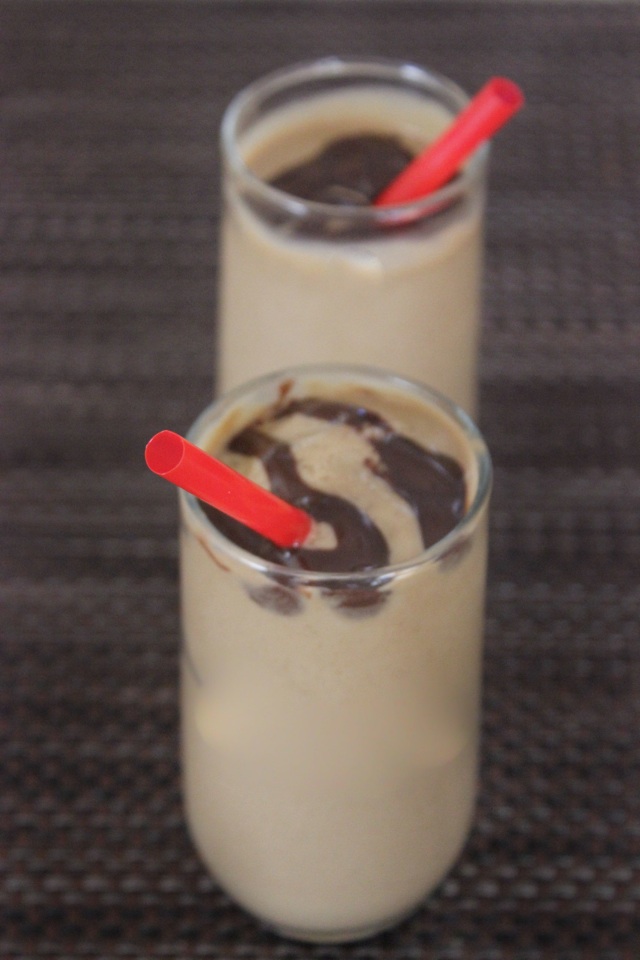 DEMSINA BABAZADEH invites you to send your favorite recipes to undergo the Paleo treatment to dbabazadeh@ucdavis.edu