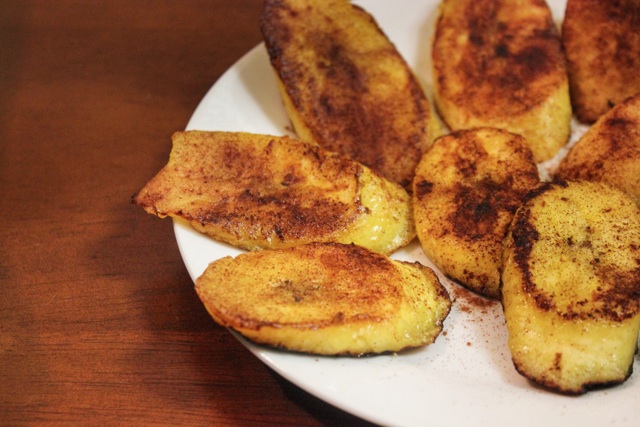 Now that we've hit week eight, I can't wait for spring break. When I think of spring break, I think of warm sun, beaches and most importantly, no midterms, finals or lab reports!
A couple years ago, we vacationed in Maui. I couldn't help but reminisce in those memories while trying to avoid studying for my ochem midterm. One of my favorite things about Hawaii, besides obviously the beach, are the luaus. I've only been to one in my life, but that's all it took to get me hooked.
My favorite items at luaus were plantains — the less-than-sweet sister of bananas.
The plantain is known for its "starchy," firm texture. When plantains have a bright green exterior, the taste is totally bland and starchy. But as they ripen and get completely black on the outside (like bananas do) they become a bit sweeter.
The main difference between a ripe plantain and ripe banana lies in the cooking process. If you've ever gotten your banana to the point where it's mostly black, you'll know it's a smushy, sweet mess. Plantains are entirely different, sure they are really sweet, but they hold their shape perfectly.
The luau we attended grilled the plantains with butter and brown sugar. But, the next morning for breakfast we had fried plantains with cinnamon and nutmeg, which were equally as delicious. The resort cafe used this dish on top of a short stack of pancakes, with some powdered sugar on top.
Well, I can't eat those pancakes anymore, nor do I want to go anywhere near that powdered sugar. But the star of that dish were the plantains, and those I can paleo-fy.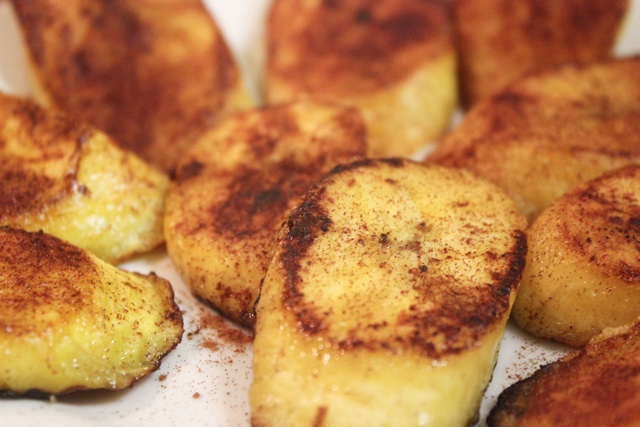 Recipe
1 plantain, ripe
½ tbs. dark ground cinnamon
1 tsp. ground nutmeg
1 tsp. ground cloves
2 tbs. extra-virgin coconut oil
Directions:
Cut plantain into long slices. Sprinkle slices with cinnamon, nutmeg and cloves. In a saucepan over medium-high heat, melt coconut oil. Gently place seasoned plantains in saucepan. Cook for about 5 minutes on each side. They will crisp up but remain nice and soft inside.
DEMSINA BABAZADEH invites you to send your favorite recipes to undergo the Paleo treatment to dbabazadeh@ucdavis.edu