We've all been there: stuck on campus and in dire need of sustenance, but not really intrigued by any of the options available. By the same token, many might not know exactly what options there are beyond the Dining Commons and bagels at the ASUCD Coffee House (CoHo). So I've picked out what I think are some of the best food and drink choices on campus.
Shah's Halal Food cart, for those who don't know, offers some of the most satisfying meals available on campus — the sheer scent of someone stealthily eating it in class is enough to elicit hunger and jealousy in the rest of the students. For $7 or less, you can get chicken, lamb, falafel or a combination, in either a rice plate or gyro. A drink — either soda or bottled water — is included in the price. A popular order is chicken over rice with spicy sauce. You can find Shah's between the Silo and Outdoor Adventures.
Over at the CoHo, the eight different venues offer plenty of opportunities for students to grab a decent meal for a good price in between classes. While most of the food is adequate for serving that purpose, few items are really anything to rave about — the nachos being one of the few. The Especial Fiesta Nachos ($5.75) at TxMx Grill are tortilla chips piled high with beans, a selection of meats or tofu roja, guacamole, sour cream, lettuce, cilantro and a homemade spicy nacho cheese. This isn't the nacho cheese that comes out of a pump (and could actually be plastic); it's real melted cheese and is what makes the nachos the standout item.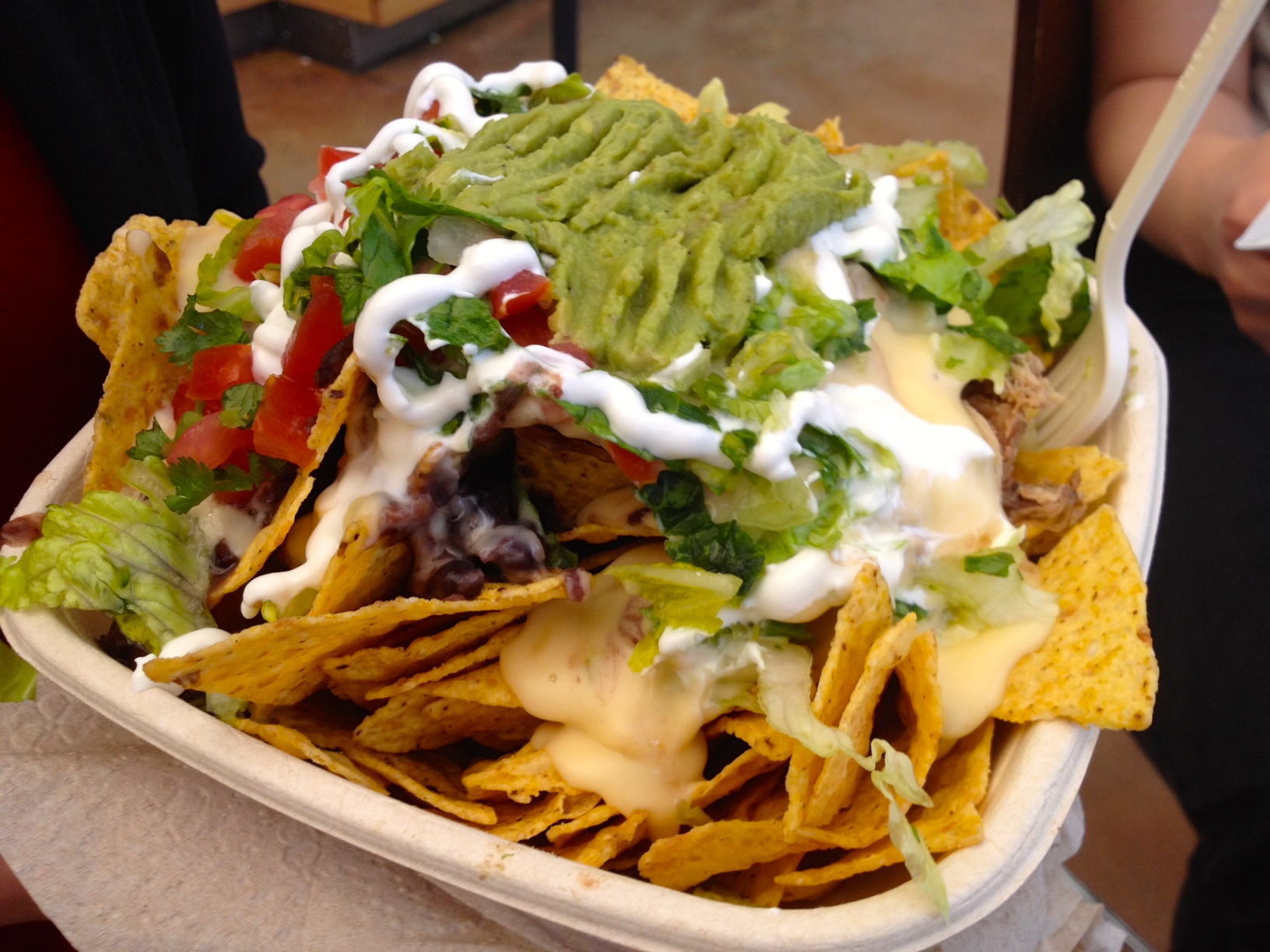 A lot of people stop at the CoHo South Café in the Student Community Center for a coffee when they don't want to wait in line at Starbucks. However, the café's Roasted Veggie Wrap is another one of the best food items on campus that could easily be overlooked. The chili tomato tortilla envelops a combination of grains, roasted veggies, Havarti cheese, lettuce and roasted red pepper sauce. Heated up, this wrap is a flavorful morsel that you can eat while walking to class.
I've provided some of the best food options on campus, but drinks deserve recognition as well. Bio Brew, the small café located on the bottom floor of the Science Lab Building, makes one hell of an iced mocha ($3.10). For some reason, even though the café brews Starbucks coffee, the mocha is stronger and richer than the Starbucks counterpart. It's one of those things to buy to reward yourself for finishing a midterm or turning in a paper — especially if you get it topped with whipped cream.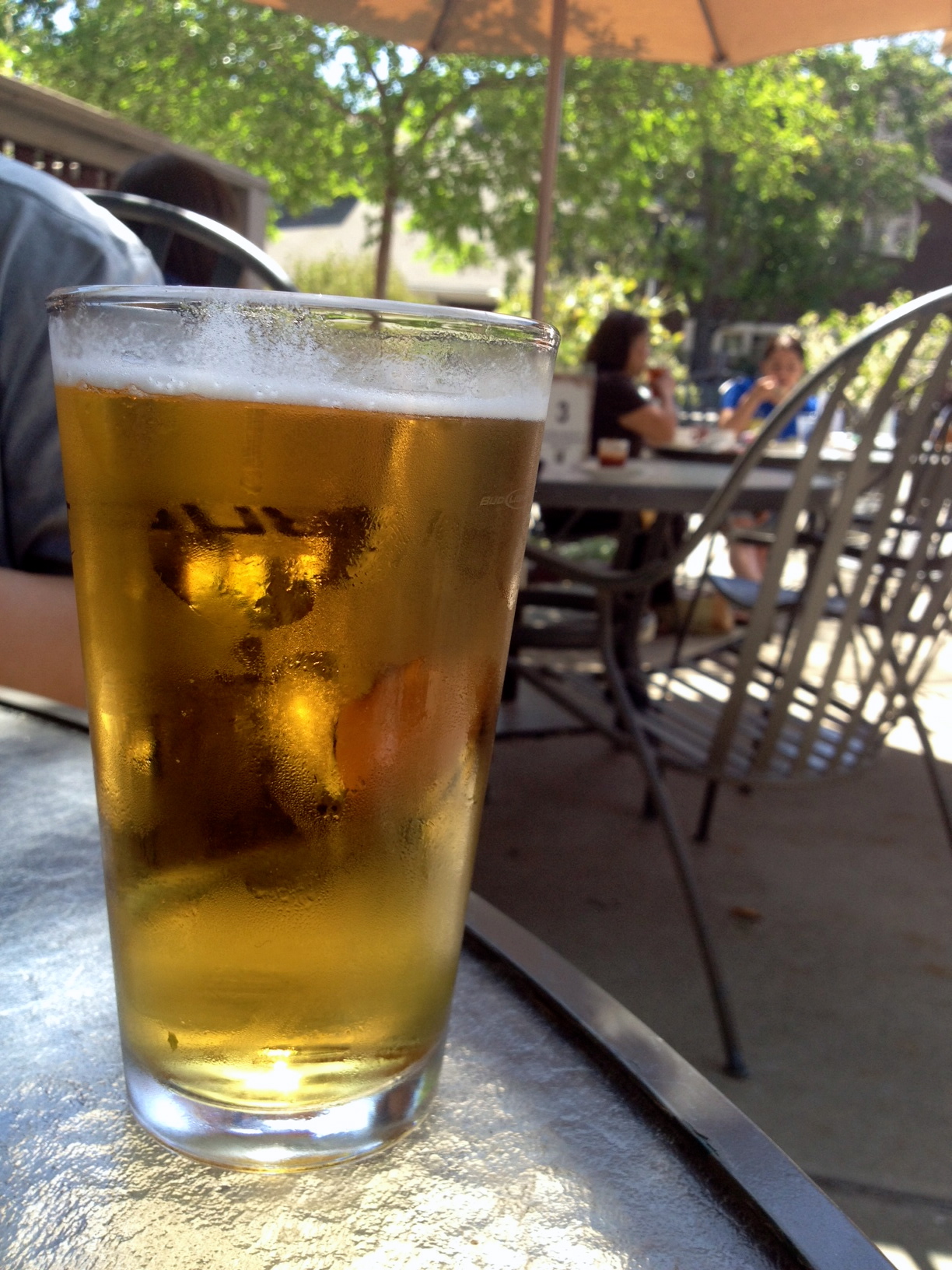 And lastly, to the 21-and-overs: make sure you grab a beer at Gunrock Pub, located adjacent to the Silo, at least once before you graduate. It's only open weekdays from 11:30 a.m. to 2 p.m., which makes a great excuse for getting a drink in between classes. Gunrock offers an impressive selection of draft beer on tap ($4.75 for a pint, $15 for a pitcher), including Blue Moon, Stella Artois, IPA Racer 5 and Sudwerk's signature Aggie Lager, among others. I am not condoning getting wasted on campus, but stopping by for a beer with your friends in the middle of the day can make the rest of your afternoon a bit more bearable.